With Apple's highly anticipated iPhone 7 introduction likely just about four weeks away, we're starting to notice a discernible uptick in the number of leaked photos coming through the pipeline. Apple certainly likes to keep its unannounced products under wraps, but that naturally becomes more of a challenge the closer we get to launch day. As it stands now, it's increasingly starting to look like the iPhone 7 will be unveiled on either September 7 ahead of a September 16 launch.
Earlier today, three images purporting to show Apple's upcoming iPhone 7 Plus models were uploaded to Weibo, the popular Chinese microblogging site. Notably, the iPhone 7 Plus leak comes just hours after close-up images of Apple's gold iPhone 7 models were leaked online.
DON'T MISS: One of Apple's biggest wholesale partners is already taking iPhone 7 preorders
As to the new photos, one image in particular provides us with a glimpse of what might be the first photo of Apple's Space Black iPhone 7 Plus.
What's a little bit peculiar, though, is that while the photos above suggest that Apple's iPhone 7 Plus models will come with Apple's Smart Connector technology, another uploaded photo of the iPhone 7 Plus appears to lack the feature altogether.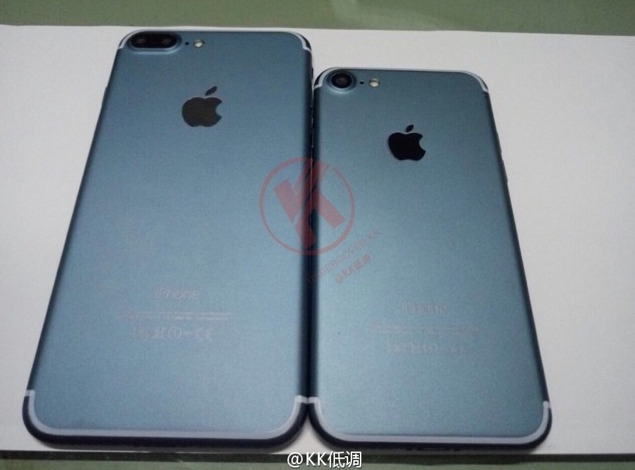 A more up-close view of the iPhone 7 Pro's dual camera system can be seen below.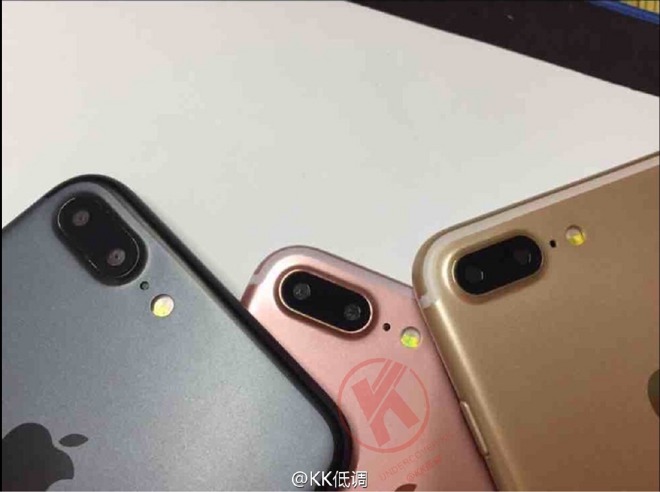 Unfortunately, it's increasingly starting to look like Apple's advanced dual-camera system will only be available on the larger and more premium priced iPhone 7 Plus. For those curious about what Apple's dual-camera scheme will bring to the table, the technology behind it was acquired when Apple purchased an Israeli company called LinX back in late 2014. At the time of the acquisition, LinX boasted that its camera technology was ""leading the way to DSLR performance in slim handsets."
Additionally, LinX's camera technology should deliver improved photo performance in low light environments, decreased noise levels, improved color fidelity and more.