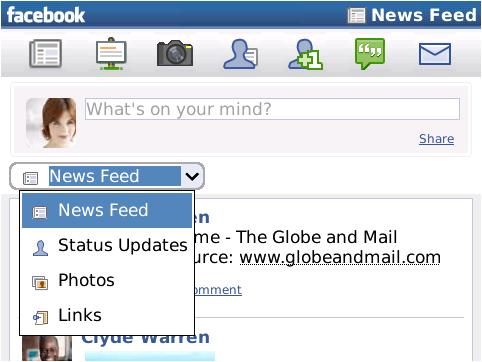 Check out the above leaked screengrab of Facebook 1.7 for BlackBerry — clean, right? Rumored to hit in September, some of the new features and changes include:
Faster page loading
Ability to filter the news feed (Status updates, photos, links, etc.)
A new view profile option
More
We're light on details and light on more screenshots, but hit the link below if you'd like to check it out for yourself.
Thanks, Tarun!