It's that time of the year again: leaves are falling, Christmas trees are going up, and Black Friday flyers are everywhere. Nearly every big-box store has some kind of headline TV deal to get you in the door, but not all deals are made equal. We've looked through a small forest of flyers to find the ones worth considering.
DON'T MISS: Don't like these deals? Check out an even bigger Black Friday sale right here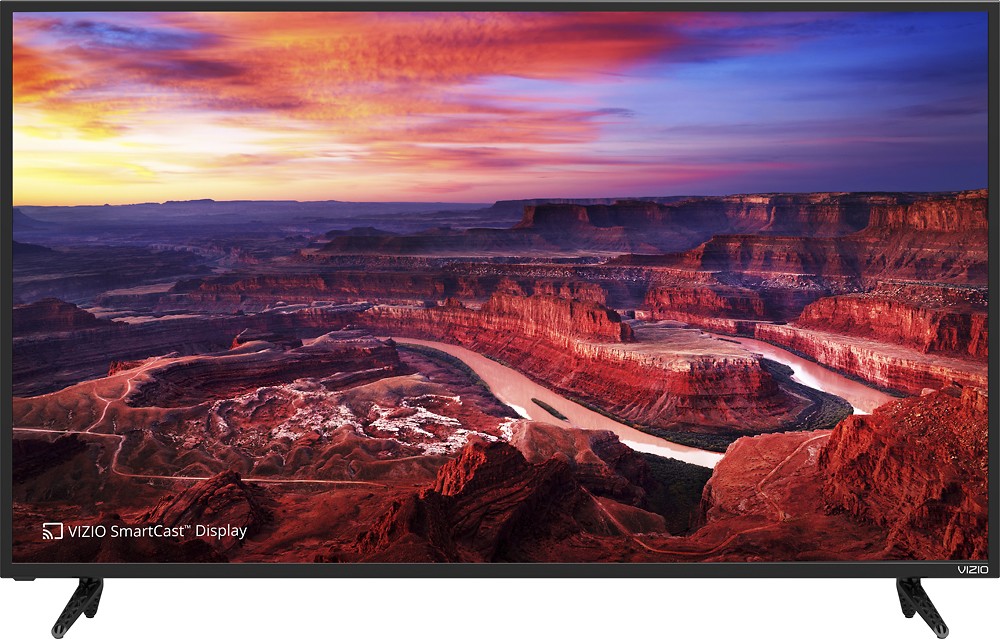 Best Buy is one of the biggest electronics retailers on Black Friday, so as you'd expect, it has some good TV deals prepared. Some of them are live already, like a range of discounts on Vizio 4K TVs. We're generally big fans of the Vizio panels which offer great picture quality for the money, and the built-in Chromecast capability is honestly much more useful than other "smart" TVs.
The best deals from Best Buy's pre-sale event include the 70-inch version for $999 and the 50-inch model for $399, both of those at least $100 lower than the price you'd normally find them at.
If you're willing to wait for actual Black Friday, Best Buy has also teased a 4K TV + Playstation Pro bundle, which will see you get a 55-inch Toshiba LED 4K TV and the new Playstation Pro for $750.
Of course, we can't talk Black Friday 2016's TV deals without a mention of Walmart. People fighting to get their hands on a flatscreen is the classic image of Black Friday chaos, and while actual fights hopefully won't happen this year, the deals are still pretty good. The pre-Black Friday sales are already happening, and there's a good selection of big 4K sets on sale already.
One of the most enticing deals is this Samsung 55″ 6500 Series – Curved 4K Ultra HD Smart LED TV – 21600p, 120MR, which is going for $697. It lacks some of the flashier HDR features, but it's a solid 4K TV that really makes use of the extra pixels with a good upscaling engine. If you've still mostly got HD cable and HD movies, you should see most of the benefits without spending over $1,000 on a TV.
If $700 is too much for you, just wait until Black Friday itself. The blockbuster deal here is a 55-inch Philips Smart 4K TV for $298, which is a very small amount of money to pay for something so big and with so many pixels. I actually own the 65-inch version of that same TV, and while the picture isn't anything to write home about, it's still a great TV for watching movies, and the smart features mean easy YouTube and Netflix. But really, for the price, it could call you names every time you turn it on and still be a great deal.
If you prefer to live dangerously, eBay has a bunch of deals on higher-end Samsung TVs that you'd be buying sight-unseen. In return, you save a whole bunch of money. The Samsung S8000 4K TVs will be on sale in 55-inch and 65-inch versions, for about $1000 and $1500 respectively. In each case, that's about $1,000 off list price. (Although, it's worth mentioning that those TVs have been on sale for the same price before.)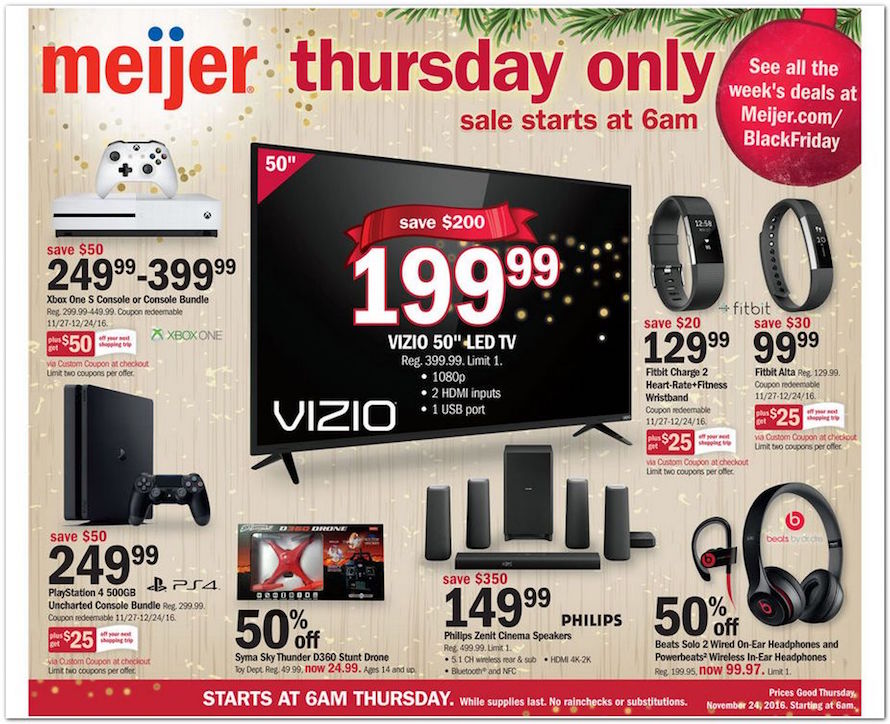 Target's tackling the "4K on a budget" market this year. One of its doorbuster sales will be a 50-inch Hisense 4K TV for $249. Sure, the quality will be a little lower than some of the other TVs listed above, but for pixel count and size, you will not beat this price.
Meijer is also tackling the lower end of the market, with a 50-inch Vizio TV for $200 and a 55-inch Element 4K for $280. The same caveats about quality apply, but for a more occasional-use TV or a lower budget, it's still a steal, and about $100 less than you'll find those TVs normally.
Finally, there's some good deals being offered directly by Samsung, and they include some of the company's fantastic TVs. Many of the deals are the same as those listed above, but one real stand-out is the 60-inch KU6300 4K UHD TV, which Samsung is offering for $699. 60-inch TVs are a great size for 4K, since you really start to notice the difference compared to 1080p at that size.