Those of you with the infinite patience for RPGs and sim games (that we fans of button-mashers don't possess) will likely rejoice to learn that Stardew Valley is coming to a mobile device near you.
In a blog post today, creator Eric Barone said the game will land in the iOS App Store on October 24th. It's also coming to Android at a later unspecified date. Among the key details — the game will cost $7.99 for iOS users, and you won't need to make any in-app purchases. It's one and done.
In his post, Barone also makes it clear this is the full game coming to iOS, not a "cut down version" that you sometimes see when PC games are ported to the small screen.
"The mobile port is being developed by London-based mobile development studio, The Secret Police," Barone writes, "who have been working closely with me for about a year. Chucklefish has been handling the business and marketing side of things. While the game will launch first on the iOS App Store, The Secret Police are currently working on finishing up the Android version, and I hope to give you more news about an exact launch date soon."
Features of the game for iOS include that it plays "almost identically" to all other versions. "The main difference is that it has been rebuilt for touch-screen gameplay on iOS (new UI, menu systems and controls)." PC players can also transfer their save data to the iOS version via iTunes.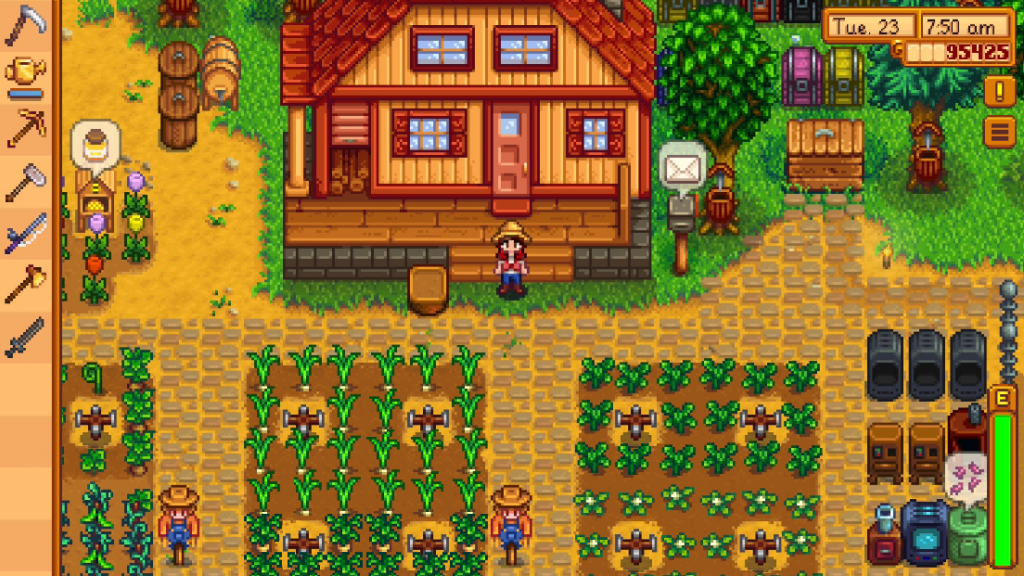 Pre-orders are available starting today. Barone's post goes on to note that developing the mobile port hasn't impacted development of the console multiplayer ports. Those are being worked on by two separate teams, and he says progress on the console multiplayer port is coming along and should be released soon.
The basic idea behind Stardew Valley is you take over your grandfather's farm and manage the allocation of your character's time. Courtesy of The Verge, a little more backstory on the game: "Stardew Valley first launched way back in 2016, and the Harvest Moon-inspired title offers a peaceful-yet-engrossing take on running a farm that should be a perfect fit for mobile. In fact, we already know the game works well as a portable experience thanks to last year's Nintendo Switch port."