When a video game that unfolds in space has the likes of celebrity astrophysicist Neil deGrasse Tyson behind it, the expectation is rightfully set that this is not a shoot-em-up or some kind of race against the clock to find a new planet to live on after earth has been destroyed.
"Space Odyssey," the game that Tyson and a creative team are in the process of bringing to fruition — and crowdfunding — is a slower, more cerebral title. The imperative is not defeating an enemy; it's, quite simply, to venture out, to go beyond, to come across whatever you find and figure out how to live well among the stars.
And, on the game maker side of the equation, to be as scientifically as accurate as possible along the way.
"The idea here is you're part of a coalition in the future," Mark Murphy, part of the team behind the game, tells BGR. "And the idea behind the coalition is to really go out and explore the exoplanets and see what we can do with them. It's about challenging yourself to see what kinds of things you can innovate on planet surfaces and finding what you can find by exploring.
"The narrative is about you and a community going on a great adventure and exploration together. It's about the ideas of innovation, exploration and adventure. And how science underpins all of that."
The team is currently raising funds through Kickstarter to help with the game's creation. The campaign, which runs through July 29th, had at the time of this writing raised more than $275,000.
It's coming first to PC, and then platforms like the Mac after that. No decision had been made at the time of this publication about which consoles the game will land on.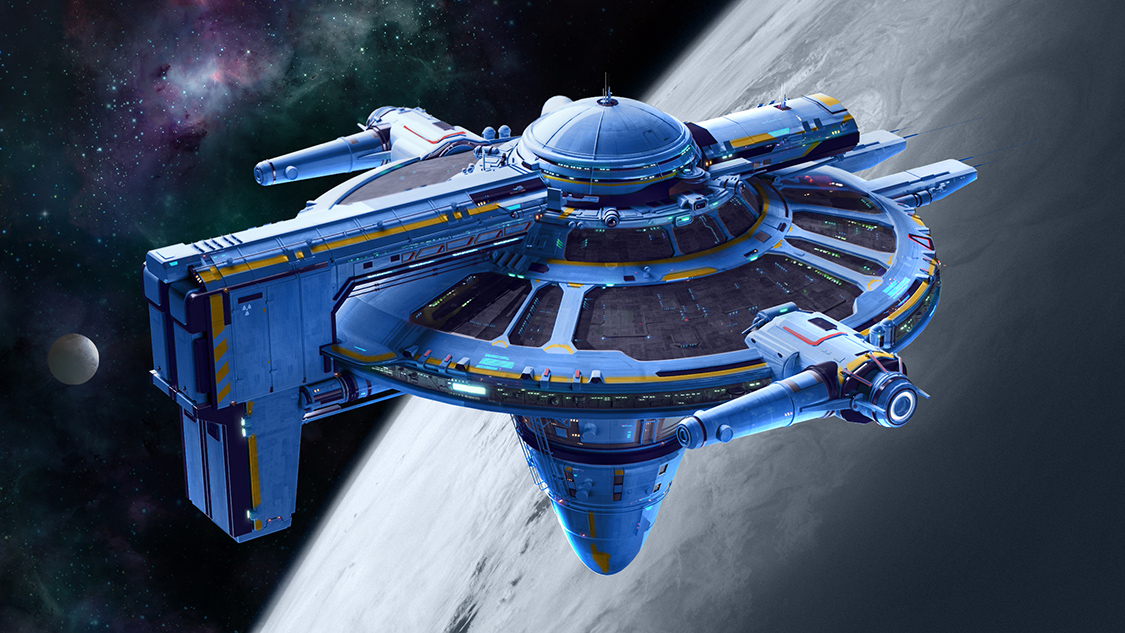 About the game itself: players will according to information from the Kickstarter campaign get immersed in biology, chemistry, geo-science and engineering as they build and explore planetary systems. "As the newest Astro-Explorer in the Galactic Coalition, you've been tasked to explore the universe and build a new solar system for humanities galactic expansion. Your journey begins at Infinity Command in the not-so-distant future. You are one of the explorers and pioneers to join a new age of space travel."
The first stop on the player's journey is an exploration of Proxima B, the closest known exoplanet to the solar system that's about 4.2 light years from earth. After creating their home planet, players will perform tasks like modding their civilization's spacesuits and spacecraft. They'll also cultivate flora and fauna, as well as biomes and landscapes.
As far as how Tyson adds his input to the game's creation — Murphy said the team brings ideas to him and bounces a few things around. Tyson, who appears in the game as a hologram to guide players, likes to see choices before he weighs in, and then he gives his opinion and expands things from there.
"Like, when we were talking about ways to get to the exoplanet — obviously not today, but looking into the future — there's a lot of different ideas," Murphy said. "There's a slingshot method. You could theoretically create a laser-based system. But Neil said, 'Why don't we think of a way that we could employ wormholes that would just get us there faster? Or, you do something where your being, your essence, is transported into a droid or a robot or something like that — your awareness is transported so basically the robots are exploring the world and you're linked in in a Matrix sort of way."
The team's goal was to create something visually interesting and compelling. But more than that, to also inspire people to think about what the future of mankind might look like.
"Underneath it all, this is really meant to inspire," Murphy said. "We want to inspire people to play it, inspire people to be engaged in being part of a community, to come up with ideas and think about what their future is. You know? And hopefully, we can do that together.
"When we talk about things like gameplay, one of the things that was important to us was to create a situation where you engage in gameplay where it's not like a massive MMO, but you feel like you can play in our galaxy in a large place. We don't want this to be a competition. We don't want to create a game that's about looting or piracy or, you know, crazy combat or anything like that."