Whether you're jumping back in after months away or haven't stopped playing Pokemon Go since launch, you're probably looking to catch as many of the 80 new Generation 2 Pokemon as possible. Sadly, Niantic has been shutting down third-party trackers left and right over the past several months, but there are still a few great apps available on iOS and Android to help you track down the new Pokemon.
Admittedly, these apps don't quite live up to the standards of some of the earliest Pokemon Go map trackers (before Niantic started cracking down), but they should do the job. It's also worth noting that these apps feature in-app purchases to either remove ads or to add additional features.
PokeTracker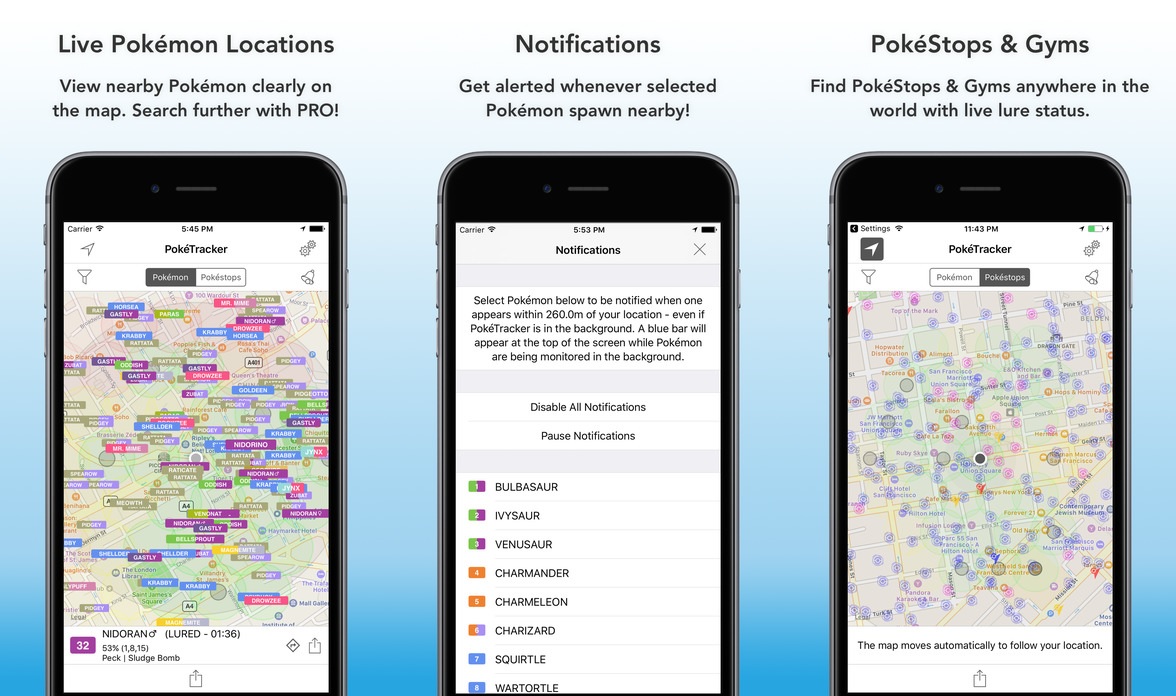 Finally, a way to see exactly where Pokémon are hiding in Pokémon Go! Complete with filters and background notifications.

FEATURES:
– Interactive map showing precise Pokemon locations
– View the locations of Gyms and PokeStops including controlling team and lures.
– Touch a pokemon to see it's name, details about its location, share it with friends and get directions
– Notifications when a Pokemon spawn nearby – even if PokeTracker is in the background
– Filter the map to hide Pokemon you have already caught
[Download PokeTracker free from the App Store]
---
PokeSensor
Scan for Pokemon in real time and see them on a map, all from your device! Scan up to 2000m radius to find every Pokemon that is hiding nearby.

PokeSensor lets you scan an area for Pokemon, showing you the exact location of each Pokemon. You can either scan your current location, long-press a point on the map to scan from there, or search for a location using the native search feature.

FEATURES
• Scan for nearby Pokemon from ANY location
• See IVs of all Pokemon on the map
• Customize scan distance and scan speed
• Pinpoint all Pokemon in scan area
• Scan up to 1000m radius
• Search for any location to scan from it, or long-press on the map to move your pin
• Clean, native interface and easy controls

Note that Pokemon Go doesn't give us valid despawn times for Pokemon anymore unless that time is less than 90 seconds. Instead, the Pokemon will count up to 30 minutes and will then disappear from the map. This gives you a rough idea of how long the Pokemon has been there.
[Download PokeSensor free from the App Store]
[Download the PokeSensor APK for Android devices]
---
PokéFind/GO Tools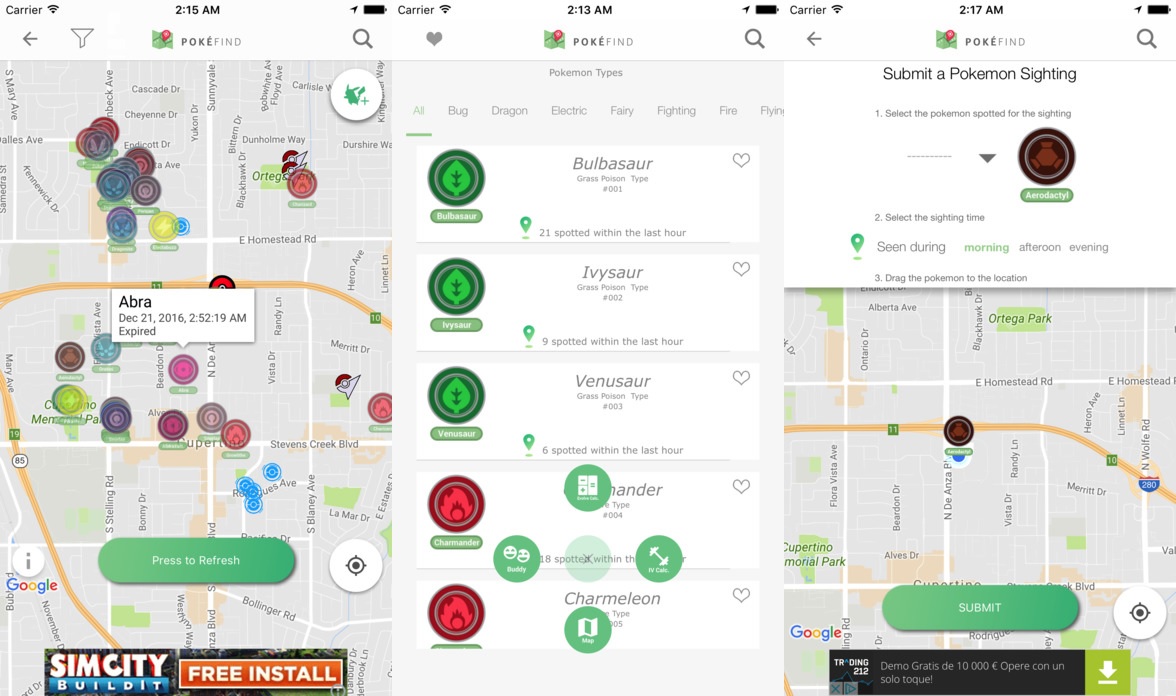 PokéFind is a crowdsourced, interactive map for Pokémon Go! We also provide tools to make sure you have the strongest set of Pokémon with our CP and IV calculators.

Need to catch some rare Pokémon in Pokémon GO? Use our tool to find them through user submitted sightings. We have over 10,000,000 submitted Pokémon locations.

Features:
– CP / Evolution Calculator: Find out your Pokémon's CP before evolving it to make sure it is worth the candies!
– IV Calculator: find out how perfect your Pokémon is
– Map that shows all pokemon, gyms and pokestops around you. We have added a system to where you can filter only pokemon that are still around. Expired pokemon will be slightly transparent. We hope this new features provide accurate data to help you hunt down the pokemon you want!
[Download PokéFind free from the App Store]
[Download GO Tools free from Google Play]