Netflix announced last July that it would be teaming up with Matt Groening, creator of The Simpsons and Futurama, for a new animated series called Disenchantment. Nearly a year later, the company has revealed that the medieval fantasy/adult comedy series will debut on the popular streaming service on August 17th of this year.
Disenchantment follows a "hard-drinking" princess named Bean (Abbi Jacobson), and her two companions, Elfo (Nat Faxon) the feisty elf and a demon named Luci (Eric Andre), as they make their way through the crumbling kingdom of Dreamland. Other voices on the show include John DiMaggio, Billy West, Maurice LaMarche, Tress MacNeille, David Herman, Matt Berry, Jeny Batten, Rich Fulcher, Noel Fielding, and Lucy Montgomery.
Rough Draft Studios will handle the animation, as it did with Futurama. This is actually Groening's first original show since Futurama, which debuted on Fox on March 28th, 1999. Futurama didn't last as long as The Simpsons has, but the space-faring comedy has a devoted fan base that helped bring it back to life more than once. Disenchantment no doubt has some mighty big shoes to fill, but the star-studded voice cast certainly isn't a bad start.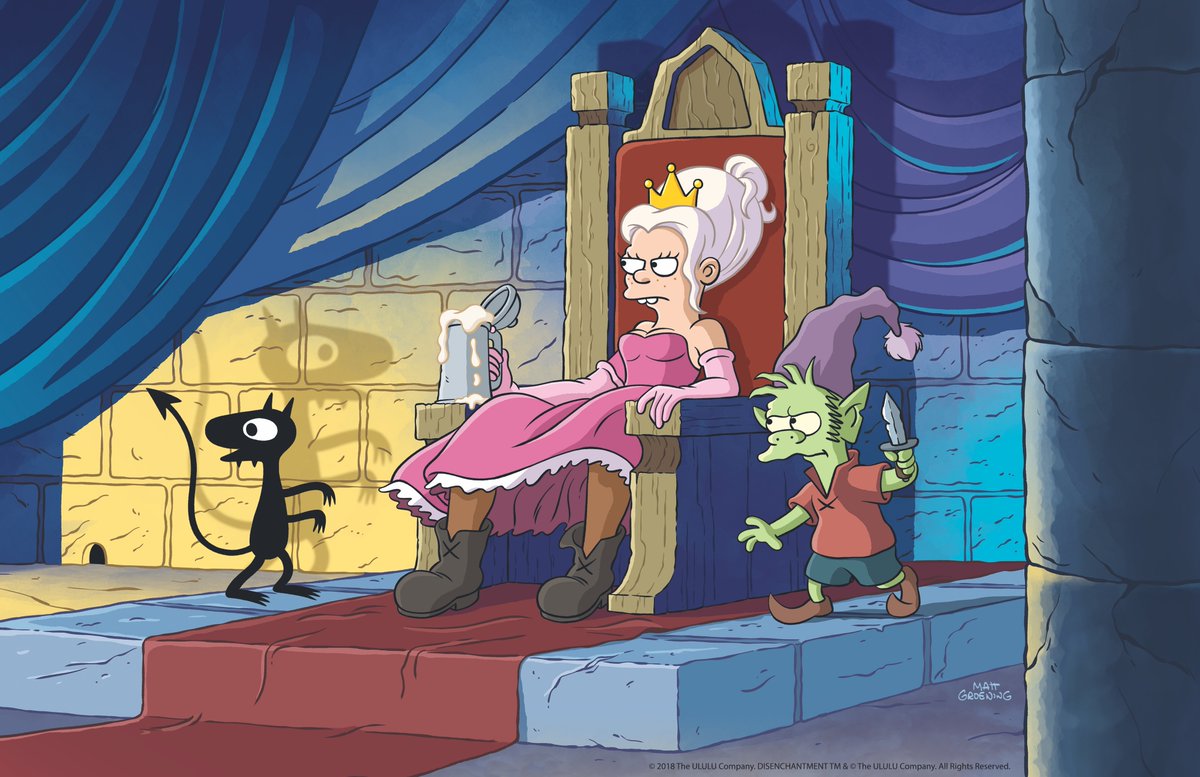 "Ultimately," said Groening, "Disenchantment will be about life and death, love and sex, and how to keep laughing in a world full of suffering and idiots, despite what the elders and wizards and other jerks tell you."
The first ten episodes of the season will premiere on August 17th, with ten more to come later. Netflix initially ordered twenty episodes, but the company has yet to announce when the remainder of the season will air.