Avengers: Infinity War was released all the way back in late April, but it's still a very hot topic nearly four months later. That's because Marvel created an amazing superhero blockbuster, the kind Warner Bros. can only dream of, featuring a great villain and a fantastic cliffhanger that will keep fans on their toes for about a year.
On the other hand, four months after the movie launched we know for a fact that several of the dead Avengers, as well as plenty of other fan-favorite characters, will be resurrected in Avengers 4. We also know that some of the original cast of Avengers will have to travel back in time to undo Thanos's snap. On top of that, we have plenty of theories from fans, including some wild ones, that try to explain some of the biggest mysteries from Infinity War.
The most recent one comes from Reddit user Lefthandblack66, who posted the following comment about a character who left us puzzled after the first Infinity movie. Or better said, it's about a two-in-one character:
I think Shuri will eventually combine Hulk/Banner's mind, in order to create one being that has the Hulk's strength and Banner's wit. They kind of foreshadowed this when they referenced Visions mind being layered, Instead of being combined. I think she will help Banner somehow merge with the Hulk!!
Hulk was present early in the movie when Thanos gave him a beating like no other villain has before. But Hulk had some performance anxiety, embarrassing Tony Stark in front of the wizards. He later had to get into the Hulkbuster suit in Wakanda, because Hulk still refused to come out. We had no idea why that happened, and I thoughts that Hulk would show up in a do-over of the battle of Wakanda. As a reminder, Hulk does appear in that battle in trailers and promos, but we now know that was all a sleight of hand from Marvel: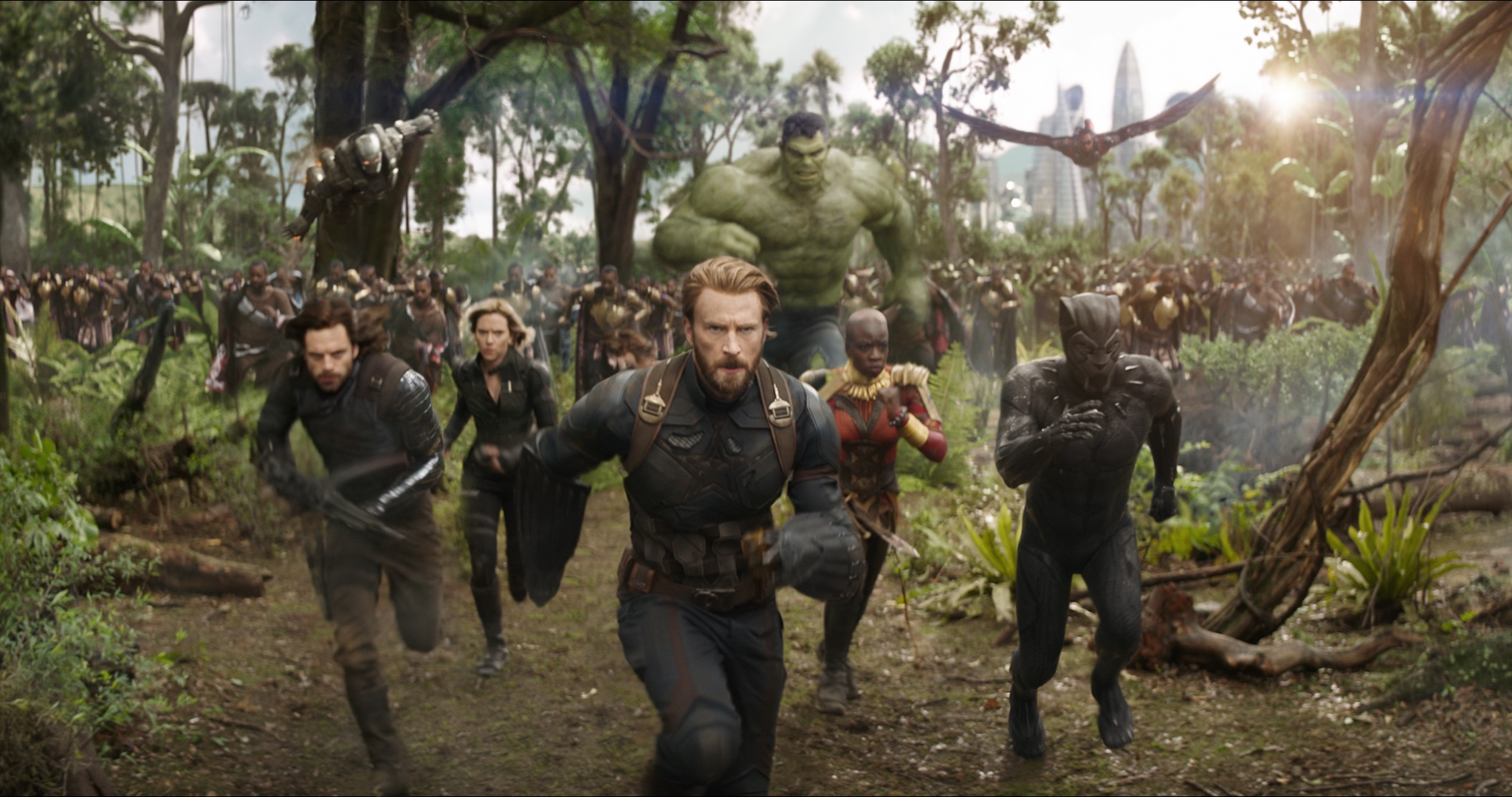 In the meantime, the digital release of Infinity War is here with plenty of commentary from the movie makers. And they did address the Hulk/Banner problem. "The relationship is becoming increasingly dysfunctional," director Joe Russo said about them. "That's what's going on here."
He continued, "People have speculated whether there was some fear on the Hulk's part about having to face Thanos again. But I think ultimately what it is, is that he's tired of playing hero to Bruce Banner."
Shuri, who we know survived the snap, is probably the smartest mind on the planet, given that she's the brightest person in Wakanda. Yes, she's even more intelligent than Stark and Banner, and Bruce even acknowledged that when she asked him why they didn't wire Vision in a different way.
That's why the fan theory above makes sense. Shuri could fix Banner if she has time to do it.
There is some evidence to suggest that the relationship between Banner and the Hulk will improve. The Express notes that leaked Avengers 4 concept art shows Bruce turning back into the Hulk, but wearing proper clothes. That's not usually what happens when Hulk comes out. The report notes that some fans believe Hulk will become Professor Hulk, a formidable adversary packing the strength of the green monster and the conscious mind of Banner.
Avengers 4 launches in late April next year, and you can rewatch Infinity War on DVD or streaming services right now.