If you purchase an independently reviewed product or service through a link on our website, we may receive an affiliate commission. Learn more.
This has been a particularly good week for paid iPhone and iPad apps on sale for free, and Thursday's list continues the trend. We've got a terrific roundup for you today that includes seven different apps, but as always these sales could end at any minute. In other words, get a move on already.
This post covers paid iPhone and iPad apps that have been made available for free for a limited time by their developers. BGR is not affiliated with any developers. There is no way to tell how long they will be free. These sales could end an hour from now or a week from now — obviously, the only thing we can guarantee is that they were free at the time this post was written. If you click on a link and see a price listed next to an app instead of the word "get," it is no longer free. The sale has ended. If you download the app anyway, you will be charged by Apple.
VPN Browser PRO – TOR powered Internet browsing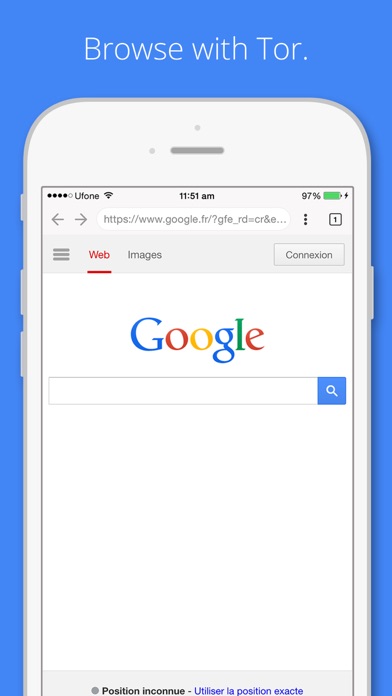 Normally $1.99.
Most advanced Tor Browser that helps you access the internet with privacy.

Tor protects you by bouncing your communications around a distributed network of relays run by volunteers all around the world: it prevents somebody watching your Internet connection from learning what sites you visit, and it prevents the sites you visit from learning your physical location.

——————–

Tor Browser has the following notable features:

– Internet access tunneled over the Tor network.
– Websites do not see your real IP address.
– ISPs and insecure wireless networks cannot see your browsing.
– Access .onion websites: anonymous "hidden service" sites only accessible through Tor.
– Advanced browsing capability with tabs, and popover detection and blocking.
– Support for audio and video playback.
– Support for selecting countries.
Download VPN Browser PRO – TOR powered Internet browsing
Magic Call Pro
Normally $1.99.
Are you in Trouble or Boring Conversation and you want to Get out of it? Magic Call Pro is only the app you'll ever needed.

The most professional and beautiful Call On-Demand application in the Market! Get out the trouble, give yourself a call!

Simulate a call to rescue yourself from an awkward situation, like boring meeting, annoying conversation, meaningless interview…

Features:
– Simulate calling screen
– Customize caller id, picture, number, in-call voice and ringtone for a new call
– Quickly make call from Home Menu using 3D Touch (Requires iPhone 6S and later)
– Schedule calls
– Customize and manage the different in-call voice and ringtones for each call
– Schedule a new call at a specific time
– Select your caller from your contacts
– Call ringtone, vibration and call voice can be customized
– Play voice after Call answered
He Likes The Darkness
Normally $1.99.
Jump on the platform, don't touch on enemies!
Go to the top, become the leader of the world ranking!

Features:
– 5 characters
– Online leaderboard
– 100 levels

Gameplay:
– Don't touch on enemies, don't fall!
– Collect stars to open the portal to the next level
– Collect coins to unlock new characters
Download He Likes The Darkness
NoLog
Normally $0.99.
Messaging and calls to anywhere

Unlimited and free

No logging for your privacy*

And much more!

————–
"What is Logging?"

Other chat apps keep a copy of all your messages on their servers.

This is called Logging.

Any employee of these companies can read your messages and see your photos.

This chat app does no Logging.
Super Space X
Normally $0.99.
In Super Space X you control the Intruder 53X, a spacecraft which carries a special load.

Dodge meteorites, laser rays and plasma balls to pass to the next level and achieve your goal but, be careful because the game it's not easy at all. Scenes are designed for you to do your best at every second. You won't have time to relax.

Get the different types of capsules that will help you to improve your scores and win the game.

– The red capsule will help you to destroy asteroids.
– The blue capsule will give you points and you could get your shield back.

The game has nine stages with a design that will complicate things to avoid you get your goals.

Super Space X is a game developed by Black Cube with music by Mr. Spastic, Gregoire Lourme and other artists.

Features:

– 9 scenes in which you can play and improve your scores.
– Pixel Art design.
– 60 constant FPS.
– Share your achievements using Game Center.
– Ultra-adjusted difficulty.
– Easy and intuitive control.
– Music by Mr. Spastic, Gregorio Lourme and other artists.
FAX – Send FAX from iPhone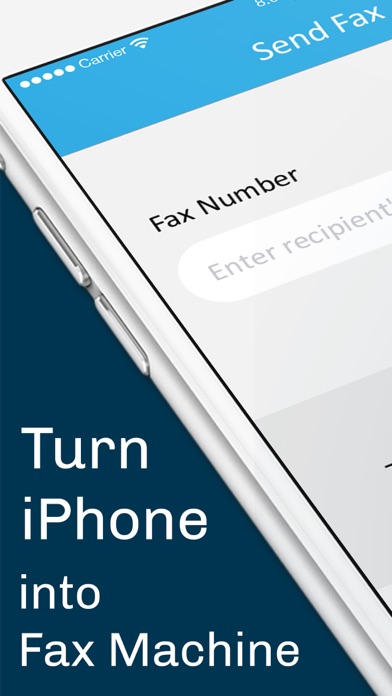 Normally $4.99.
This Fax app turns your phone into a fax machine for documents, photos, receipts and other texts.

Sends fax files or documents, photo, including PDF files, stored on your iPhone to any fax number in the USA/Canada and many international locations. Send a fax from your phone as simply as selecting a file and entering a fax number.

Key Features:

1- Easy to use, ad-free Interface
– Only this fax app is all you need to send fax from phone.
– Fax documents with ease.
– No registration required.

2- Choose the file you want to fax from cell phone.
– Import and fax documents from your smartphone or from cloud storage like Google Drive or Dropbox.
– Upload images and PDF files.
– Take Photo or Scan your documents

3 – Competitive fax rates
– Check your fax balance and buy fax sending credit super easily.
– Packages as small as 5 page.

Faxes of image files (photos of documents) can take quite a while to send as a fax. Allow 1-3 minutes per page to fax if you are sending a scan or image (photo) file.
Download FAX – Send FAX from iPhone
Time Manager
Normally $1.99.
Time Manager is an easy way to keep track of your daily activities. With one touch you can access all your common tasks and edit them at any time. All your tasks will be totaled and broken down into reports and graphs for you to see how well you're spending your time. You can even email these reports so that your records are never lost. This is the time management app you've been waiting for!

Features:
– Save your favorite subjects and projects for easy access.
– Daily tasks are totaled and broken down by subject and project.
– View recent trends in beautiful graphs.
– Create reports of your daily tasks and totals.
– Email your reports for record keeping.
– Gestures for deleting, editing, and reordering.
– Great for students.
---
Our deals and product reviews are picked by BGR's expert editors and team.

Follow @BGRDeals on Twitter to keep up with the latest and greatest deals we find around the web. Prices subject to change without notice and any coupons mentioned above may be available in limited supply.