If you purchase an independently reviewed product or service through a link on our website, we may receive an affiliate commission. Learn more.
We're starting off the new week with one of the best roundups we've had in a while of paid iPhone and iPad apps on sale for free. Monday's list includes 10 premium apps, and there's definitely something for everyone. We've got a few awesome utilities, some fun games, a killer driving companion you'll love, and even an app that lets you play Jenga in augmented reality! Check out all of today's top temporary freebies below.
This post covers paid iPhone and iPad apps that have been made available for free for a limited time by their developers. BGR is not affiliated with any developers. There is no way to tell how long they will be free. These sales could end an hour from now or a week from now — obviously, the only thing we can guarantee is that they were free at the time this post was written. If you click on a link and see a price listed next to an app instead of the word "get," it is no longer free. The sale has ended. If you download the app anyway, you will be charged by Apple.
Wobbly Stack AR
Normally $1.99
Use your phone to twist, pull and push the Blocks to see how high you can build your Stack! Wobbly Stack is a fun and unique AR experience that can be played alone, with friends, as a party game, or just to kill time.

FEATURES
◆ Use your phone as a tether, with precise 1:1 control on the blocks
◆ 'Feel the blocks' with our Dynamic Haptic Feedback system
◆ Highly realistic physics engine running at 60fps
◆ Varied block sizes to create strategy
◆ 'Pass The Phone' multiplayer, play with friends
◆ Scoring system with GameCenter support, compete to be the best

If you enjoy the game, please leave a review.
If you have a feature suggestion, or find a bug, please email us at support@esdot.ca.

NOTE: The Haptic Feedback System requires an iPhone 7 or newer. For iPads, and older iPhones, we have implemented an Audible Feedback System, so you can still enjoy the game to it's fullest.
System Activity Monitor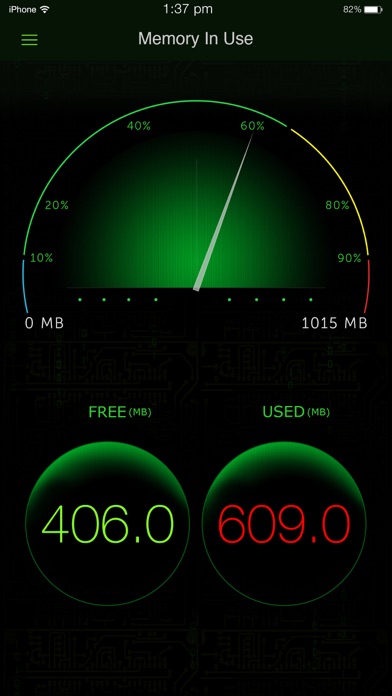 Normally $0.99.
Take a deep dive into your iPhone/iPad to see whats going on inside. System Activity Monitor App, is an iOS activity monitor that provides a unique Dashboard view for for all of iOS devices. It is the best activity monitor of its kind for iOS devices.

The app monitors iOS activity like MEMORY USAGE, BATTERY LIFE, Used Space, and device information. GREAT visuals like Dashboard view, LED indicator, 3D BAR charts, battery charging animation, LED flashing charger, battery health check, provides you a rich visual views of your iOS device internals, like you have never seen before.

$$ Over a million satisfied users of our apps $$

## Few of our user TESTIMONIALS ##
$ Way cool
This is a terrific system tracker.
– Macquest

$ Definitely get this App.!
Love the cool dashboard. Tells you what's going on in the Apple brain in your iPad or iPhone. This App rules.
– Battyguy

$ Simple App !
Great tool! Helps to keep your standby time ridiculously long and device running smoothly.
– Spader1969.

$ I have tried many products like this one and so far I keep coming back to this one.
– Markeith3000

$ System Max
The best and easiest app out there for really knowing what's happening in this little box.
– by Dkievit

The System Activity Monitor, is the most comprehensive all in one health check app. on the App store, that monitors memory usage, battery performance, device information like IP address and hardware address, and used space on the iOS device.

You can use this app to accurately monitor your battery life, monitor memory in use, and used and free space. By appropriately charging the battery using this app to full charge, you can get a good battery life.

KEY FEATURES:

1. Battery tips are shown to help save battery life while using the iPhone.

2. Tap battery to see the battery capacity for your favorite apps.

3. Shows the used and free space on your iPhone/iPod.

4. Shows the IP address acquired, and hardware address of your device.

5. Displays a long list of device information, like physical specs, hardware info, and many more.

These are the different views on the App.

Memory view:

Shows the used and free iPhone memory available as used by other apps. This is shown in an excellent speedometer animation view. Double tap home button, and see other apps in use. Close out the other apps, and see the memory being reclaimed in this app, when the speedometer shows the free memory available increase.

This has an LED indicator with BLUE, GREEN, YELLOW and RED colors indicating the severity of memory being used.

Double tap the speedometer, to see a 3D bar view of the different break up of the memory used. Like, Free, Wired, Active and Inactive memory of your iOS device.

Battery view:

This view shows the battery available for discharge, how much time to recharge to make it full, and when it is charged to FULL, displays an indication, as "FULLY CHARGED", as opposed to quick charge. It has glow panels on the top to let you know, how much battery is available. LIGHT GREEN, GREEN, and RED indicators on battery available.

Tap the battery on the fill, to show the detailed break up of battery availability for 3G talk time, browsing, videos, games etc.

Animated battery charging with current flashes inside the battery.

Space used view:

This is shown as a pie-chart that presents the used and free space available on your iOS device.

Info view:

Now it shows a lot more device information, like system information, camera information, display, hardware and physical characteristics. It shows whether you device is connected to Wi-Fi or cellular and its IP address.
Download System Activity Monitor
Active Voice : Speech-To-Text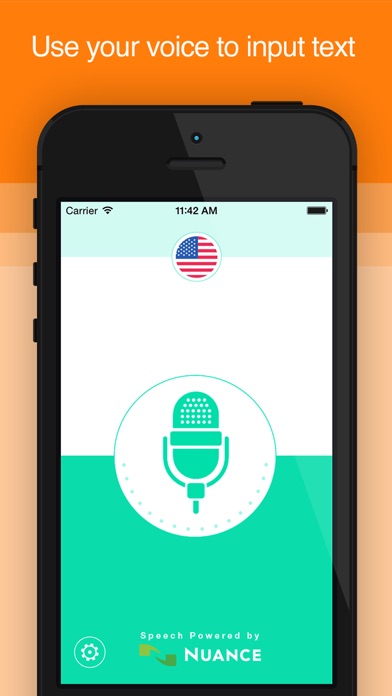 Normally $9.99.
* * Join over a Million people around the globe using Active Voice on a daily basis!! Download it now! * *

Active Voice is the power of your voice in the palm of your hands!

– Use your voice to send messages and emails. No more tedious typing. Just speak and it's done.
– Translate your text into 32 foreign languages.
– Copy your text with one tap.
– Correct your text using voice dictation or typing.
– Voice recognition support for 34 languages and accents.
– Full support for American and British English.

:: :: SUPPORTED LANGUAGES :: ::

:: Speech recognition support

العربية الفصحى, English (UK, US, Australia), Español(España, EE.UU., México), Bahasa indonesia, Bahasa melayu, čeština, Dansk, Deutsch, français (France, Canada), italiano, Magyar, Nederlands, Norsk, Polski, Português, Português brasileiro, Pyccĸий, Română, Slovenčina, suomi, Svenska, Tϋrkçe, Ελληνικά, 한국어, 中文(中国,臺灣), 廣東話, 日本語.

:: Translation support

– Afrikaans
– Albanian
– Arabic
– Belarusian
– Bulgarian
– Catalan}
– Chinese
– Chinese (traditional)
– Croatian
– Czech
– Danish
– Dutch
– English
– Estonian
– Filipino
– Finnish
– French
– German
– Greek
– Hindi
– Hungarian
– Icelandic
– Indonesian
– Irish
– Italian
– Japanese
– Korean
– Latvian
– Lithuanian
– Macedonian
– Malay
– Maltese
– Norwegian
– Polish
– Portuguese
– Romanian
– Russian
– Slovak
– Slovenian
– Spanish
– Swahili
– Swedish
– Thai
– Turkish
– Ukrainian
– Vietnamese
– Welsh
– Armenian
– Azerbaijani
– Basque
– Georgian
– Gujarati
– Haitian Creole
– Kannada
– Latin
– Tamil
– Telugu
– Urdu

If you are too busy to type on your iPhone, then Active Voice IS DEFINITELY FOR YOU.

So, in a nutshell, you can do the following:

– Convert your voice into text.
– Send your text as an SMS message or email.

:: :: Technology:: ::

Active Voice is powered by cutting-edge technology in speech recognition that requires a Wifi or 3G Internet connection.

– Tired of typing your messages and emails?

THEN WHAT ARE YOU WAITING FOR? GET YOUR COPY OF ACTIVE VOICE NOW.
Download Active Voice : Speech-To-Text
Drive Box – Car Stereo App
Normally $1.99.
DriveBox is an intelligent vehicle app built for car, truck, motorcycle and all types of vehicle lovers and daily users. It brings all your content and in-car entertainment under one roof. Features include in-car gadgets, music, maps, video, calls, radio, widgets and much more for your ultimate driving experience. Unlock the retro speedometer and mount it to your dashboard or simply use our StreetView maps feature. Keep up to date with current in-car trends by utilizing an app takes your driving experience to the next level.

Main features:

Dashboard
• Featured weather widget with forecasting
• Display time and date data
• Access your in-car gadgets

Music
• DriveBox utilises Apple's CarPlay features to allow you to connect to your vehicle with Bluetooth (or cable) and use your steering wheel knobs to control your music
• DriveBox EyesFree® gesture controls (simple gestures to browse and listen to your music) without ever taking your eyes off the road
• DriveBox MusicFx® presents your music in a beautiful and minimal effects panel which also feature our Eyes Free gesture controls
• Filter between Songs, Albums, Artists, Playlists and Audiobooks
• Experience full graphic and visual richness with all your music artwork in full color
• Repeat or shuffle your tracks for pleasure

World Web Radio
• Listen the world's best radio from over 600 stations
• Choose from many different countries, including your own

Video
• View your videos directly inside our player (non-DRM)
• Access DRM (digital rights managed) video on your device
• Filter between your Movies, TV Shows, Vodcasts and Personal Videos
• Experience full graphic and visual richness with all your video artwork in full color

Youtube
• Search for Youtube videos directly in the DriveBox app
• Videos presented in your search choice between HD and SD quality
• View your video in full screen mode directly inside DriveBox app

Calls
• Pull in all your address book contacts directly into DriveBox app
• Use of large buttons and typography for ease of calling
• Integration of Skype® and FaceTime®
• Connect your device via bluetooth for hands free conversations

Maps
• DriveBox StreetView presents a 360 degrees full color view of your desired destination point (available as in app purchase)
• DriveBox StreetView displays desired destination weather information
• Get directions to your chosen destinations with Apple Maps®, G Maps®, Waze®, Navigon®, TomTom® eSygic®

Web Browser
• Use our browser directly inside the DriveBox app
• Access, save and edit your favorites for ease of use
• Features forward and back buttons for a smooth and fluid interaction

———–

Connection Points
If you already have professionally had your iPad, iPad Mini installed directly into your dashboard then you're already set to go. If not, don't worry you can simply connect your iPad, iPhone and iPod Touch via cable (jack to jack) or simply connect via Bluetooth.
Download Drive Box – Car Stereo App
Do4Who – To do done different
Normally $0.99.
A simple to do list that automatically prioritises tasks based on who you are doing the task for.

Enables you to quickly see who you need to deal with next and what you need to do for them.

– Separate your work tasks from your personal ones
– Summarises the number of tasks including how many are urgent, late or due today
– Uses red, amber and green colouring throughout to help you focus
– Left swipe to complete a task quickly, or to postpone it until tomorrow.
– Person or project name can added free form or chosen from your contact list
– Set reminders from 1 minute to 30 days before the task is due
– Add notes to tasks
– Keeps history of completed tasks which can be re-instated
– Type in the task description or choose one quickly from a list of common tasks
– Set tasks to repeat daily, weekly, bi-weekly, monthly or yearly
– Add tasks to do for yourself

APPLE WATCH APP
Keep an eye on and do all of your tasks from your wrist.

** Featured by Apple in "Get Stuff Done" in the US App Store in July 2016
** Featured in Club MacStories App Debuts in July 2016
Download Do4Who – To do done different
CrVid – Great video editor
Normally $0.99.
CrVid – Easily video cropping tool

Why should you use CrVid?
– Remove unwanted areas
You want to remove an object or unwanted part from a video, CrVid provide tools to do it easily.
– Edit and add more sound
You can position video's soundtrack easily or replace it with a song from your library.
– Change speed of video
– Reverse video
– Trim video
– Save as project to edit later
– Export highest quality, support exporting Gif file

Very easy to use!!!
Just add your video to the app, resize and crop your video with a pinch of your fingers, save it to the camera roll or share it on other apps, Facebook, Instagram, Email,…
Download CrVid – Great video editor
Tap Track Heroes
Normally $0.99.
Super fun & stylish – Tap Track Heroes is a track & field game designed to give your fingers a real work out!

Compete in 4 events to beat the world records on the Game Centre leaderboards.

Easy to play but difficult to master – we have gone to great lengths to ensure the way the game plays will separate the best from the rest!

What are you waiting for? Get Tap Tracking!

KEY FEATURES:
– 4 Events to compete in: Sprint, Long Jump, Hurdles, Javelin
– Stylish and colourful presentation
– 12 Characters to choose from: 6 boys & 6 girls
– Game Centre leaderboards for each event
– Personal bests and real World Records
– Balanced tap and jump mechanics
– Glorious Japanese style prog rock music & SFX
Teletext Stickies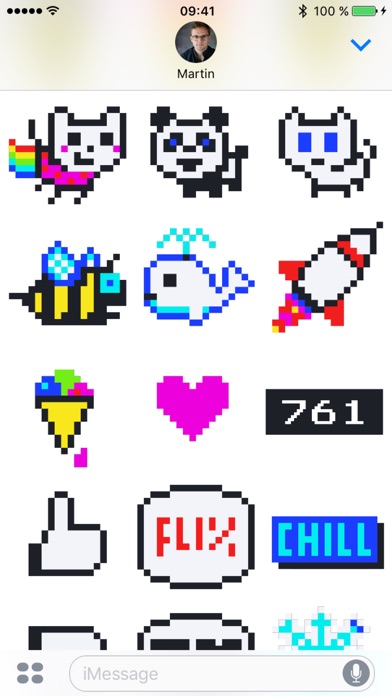 Normally $0.99.
These 40 animated stickers are a lovely tribute to the dying medium teletext.

Teletext influenced an entire generation—it was a revolutionary technology that displayed interactive texts and graphics on your home television, long before the internet was available.

Beside black and white, Teletext can display six colors (3-bit RGB). The low resolution led to the characteristic pixel style. If reception was poor, it often came to »glitches« (display errors). Every TV-station could transmit 899 Videotext-pages but not every page could be broadcasted at the same time. Also, memory in TVs was expensive. That's why you often had to wait for the required page to display.
Animated Pixel Emoji
Normally $0.99.
Show off your emotions with Animated Pixel Emoji. Specially designed to send to your friends and stick all over your text messages.
Voya Media
Normally $0.99.
Voya Media is a cross-platform media player that easily plays all your music, pictures and videos.

– Privacy (no spyware, ads or user tracking)
– Audio (AAC, AC3, DTS, FLAC, MP3, TrueHD, Vorbis, WMA)
– Images (BMP, DDS, GIF, ICO, JPEG, PNG, PSD, TIFF, WebP)
– Videos (H.264, H.265, DivX, MPEG, Theora, WMV, XviD)
– Subtitles (MicroDVD, SAMI, SSA/ASS, SubRip, VobSub)
– Add multiple files and directories
– No support for DRM-encrypted media (*1)
– Add files from Dropbox
– Share files between UPnP/DLNA devices
– Music Metadata (APE, ASF/WMA, ID3, iTunes/M4A, Vorbis)
– Picture Metadata (Exif)
– Download details for movies and TV shows (TMDb API)
– Streaming internet radio stations (SHOUTcast API)
– YouTube channels and playlists (*2) (YouTube API)

*1 For example: WMDRM (WMA), CSS (DVD), AACS (Blu-ray) etc.
*2 Many videos are restricted from being played outside of youtube.com (mostly music videos)
---
Our deals and product reviews are picked by BGR's expert editors and team.

Follow @BGRDeals on Twitter to keep up with the latest and greatest deals we find around the web. Prices subject to change without notice and any coupons mentioned above may be available in limited supply.