Waymo is officially going live for public riders in another city.
Back in March, the company announced that it was starting to test its fifth-generation Jaguar I-PACE self-driving cars in Texas. At the time, Waymo said that it was deploying its fleet across multiple areas of the city including "central and East Austin, including downtown, Rainey Street, Clarksville, Bouldin Creek, the Market District, Holly, and the Capitol."
At the time, the company simply said that Austin was an ideal city to "test" its fleet, but the company did not make any commitments that it would officially launch its self-driving car service, Waymo One, in the city.
Well, the testing phase is over and Waymo One is officially coming to Austin. In a press release, the company says that Austin will be its fourth major ride-hailing city joining Phoenix, San Francisco, and Los Angeles. According to the release, Waymo will "begin an initial phase of operations this fall, with fully autonomous deployment and our first rides with the public in the months following." It said that it will operate in the "heart of downtown, Barton Hills, Riverside, East Austin, Hyde Park and more."
Saswat Panigrahi, Chief Product Officer at Waymo, said in a statement that its technology was able to adapt to a complex city like Austin "incredibly quickly."
"Austin is one of the most vibrant and dynamic cities in the country, and we've found that the Waymo Driver is adapting to its complex cityscape incredibly quickly. Autonomous vehicles make transportation safer, greener and more accessible, and we can't wait for Austinites to experience these benefits for themselves."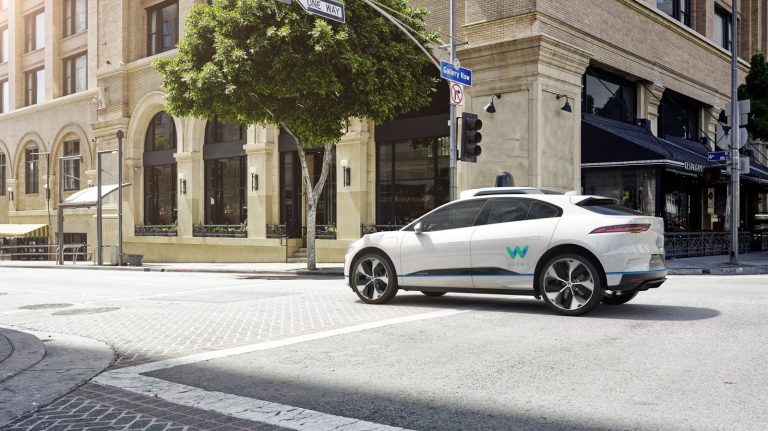 The company says that its self-driving cars could help increase safety for pedestrians as well as empower those who are blind or visually impaired. Emily Coleman, Superintendent of the Texas School for the Blind and Visually Impaired, said in a statement that "providing access to autonomous vehicles gives them the ability to be independent travelers."
"One of the greatest access barriers for individuals who are blind is the reliance on others for transportation. Whether it's work, leisure or family obligations, they require support to get around — a luxury many of us take for granted. Providing access to autonomous vehicles gives them the ability to be independent travelers and feel empowered to seek out the lives they want without the obligation to trust strangers."
As Waymo expands its self-driving fleet to Austin, it is also expanding where you can book a Waymo car. Back in May, the company announced a partnership with Uber that will allow riders to book a Waymo vehicle directly through the Uber app in addition to the Waymo One app. That partnership is likely to expand to Austin when Waymo starts operating there this fall, but neither Waymo nor Uber has confirmed this just yet.