Remember when Apple ditched the standard 3.5mm headphone jack from the iPhone and it said the reason was "courage"? Yeah, that wasn't the reason. The reason was simple: in the ongoing fight to make thinner smartphones that pack in more and more tech, space is at a premium. Occupying some of that space with a legacy port that serves only one purpose is inefficient, especially when that purpose is audio playback, which can be accommodated by the Lightning port and by Bluetooth.
Of course, Apple isn't the only gadget maker constantly in search of new ways to free up space inside its smartphones and other products. Google just quietly made an acquisition that will give it access to exciting new technology for future smartphones, tablets, laptops, and more.
A report from Bloomberg on Wednesday night revealed a quiet Google acquisition that could have major implications down the road. Google is now the proud owner of Cambridge-based startup Redux, which is developing technology it says will be able to turn certain surfaces into speakers.
In the past, the company has demoed its technology on smartphone and tablet displays, and that very well may be Google's core intended use for this exciting technology. The tweet embedded below shows a prototype tablet that utilizes Redux technology to project sound from a tablet's display.
Redux tech turns the screen into a speaker, and a haptic surface. Trying it out here. The sound is actually coming from the screen. pic.twitter.com/VPAi6TzKk9

— Stan Schroeder (@franticnews) February 28, 2017
As noted above, this intriguing new tech can also be used to produce haptic feedback, or physical responses to taps and swipes. Apple recently adopted an advanced Taptic Engine in its iPhones and other devices that offers enhanced feedback, and Google may be planning to use Redux tech in a similar fashion. The notion that Google could do away with dedicated speakers in future Pixel phones sounds like an even more appealing option, however.
Here's a blurb from the Redux website that expands a bit on the company's tech:
The Redux panel speaker uses patented bending-wave technology to produce superb audio directly from a vibrating surface, without the need for a bulky enclosure. Cambridge Design Partnership worked closely with Redux to design the loudspeaker chassis that supports the vibrating panel at the optimum locations. Our design allows free modal behaviour of the panel component which is key to the function of the speaker. CDP's engineers designed a low-profile assembly which is volumetrically smaller than traditional micro-speakers and delivers great audio fidelity. The chassis was also value-engineered to target the appropriate cost for commercial success.
Redux isn't the only company looking to transform screens into speakers. In fact, Sony's flagship OLED television from 2017 — the Bravia A1E — features similar technology. Rather than including conventional speakers, Sony's A1E projects sound using imperceptible vibrations that ripple through the display.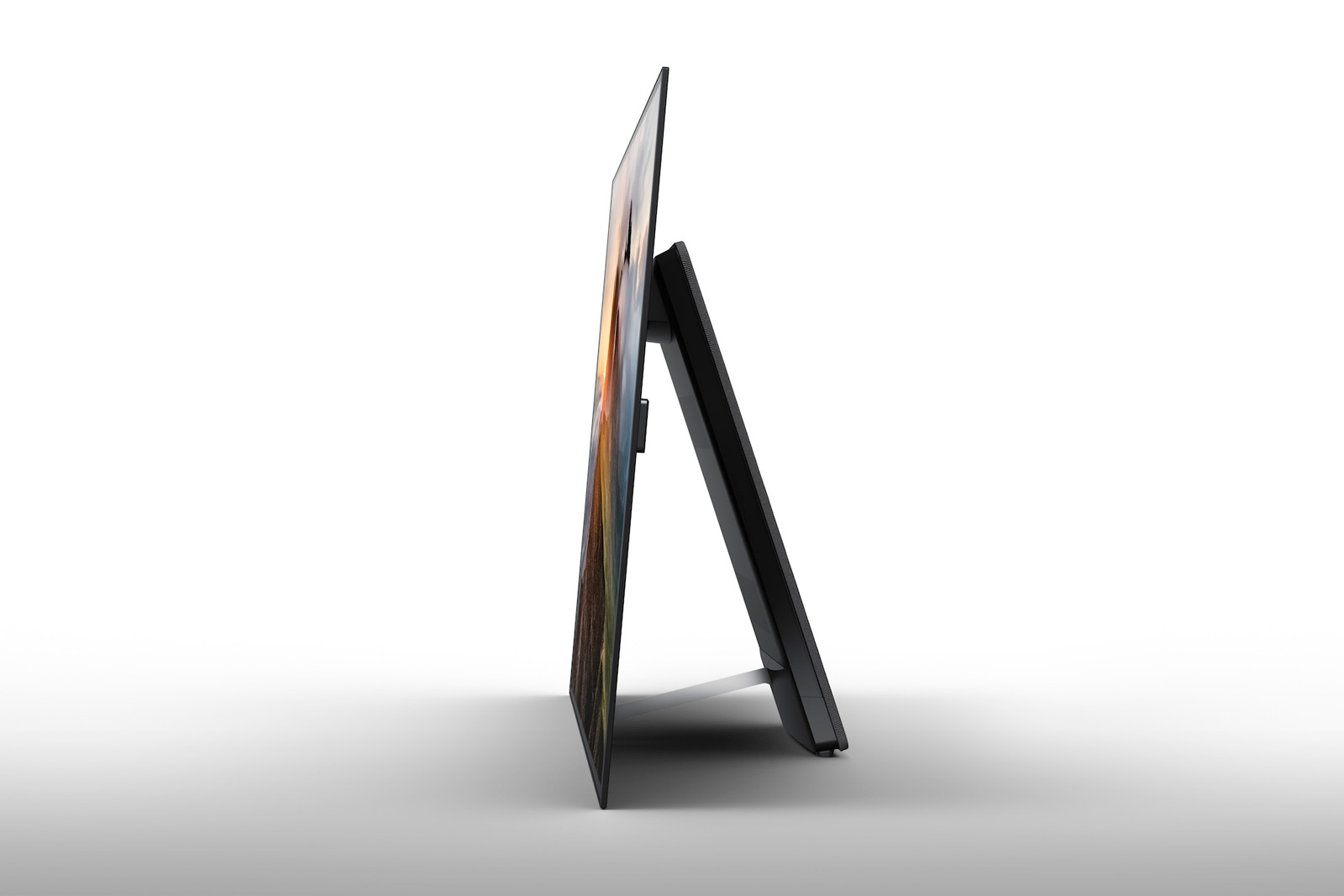 Bloomberg noted that it's unclear exactly when Google acquired Redux, but UK regulatory filings state that the transfer of shares to Google from Redux's holding company took place last year on December 13th.