Some iPhone buyers and developers have been asking Apple for years to support sideloading on iPhone, as well as third-party app stores and third-party payment systems. Apple has never budged on these issues. But iOS and the App Store have been declared gatekeepers in Europe. That means Apple will have to open them to competing services.
I already told you that sideloading and third-party app stores are imminent on the iPhone. The same goes for third-party payment systems. Should iMessage also get the gatekeeper designation, Apple will have to open it to rivals — and Google is dying to have RCS support in iMessage.
Apple has never announced these iPhone features for the Europan Union (EU). However, the iPhone maker filed new paperwork with the SEC that essentially confirms these changes are coming to the App Store experience in Europe. In turn, the changes might impact Apple's bottom line.
Apple noted in previous interviews it would comply with new regulations in Europe, like the Digital Markets Act (DMA). It did so without committing to an actual rollout schedule for iOS changes that would enable sideloading and third-party app stores on iPhones in the region.
Rumors said these iOS features would be available only locally. International users will be unable to circumvent strong geolocation protections that prevent non-Europeans from sideloading apps on iPhones.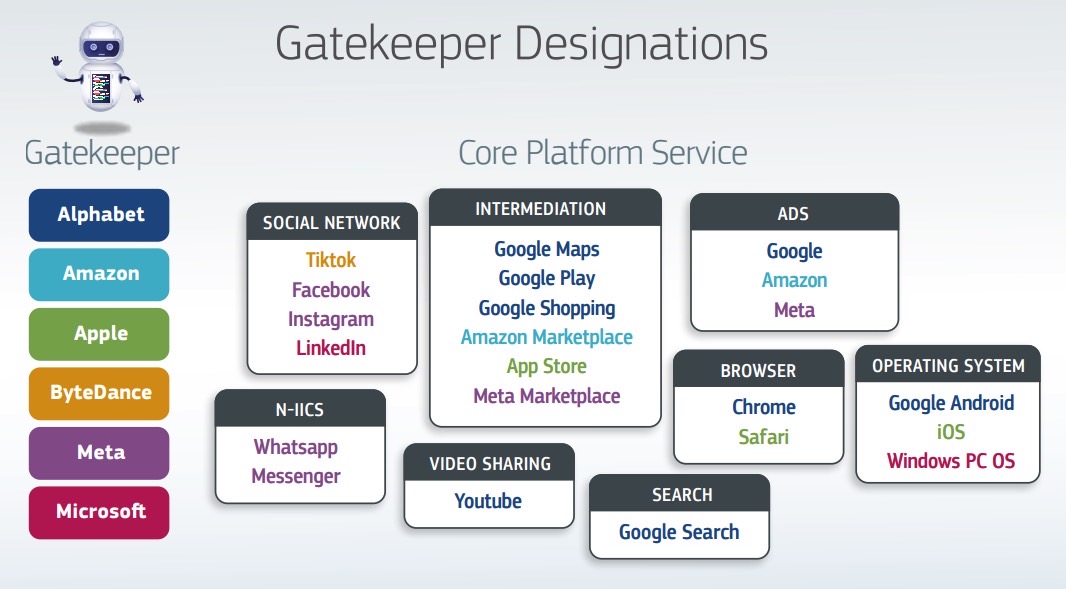 Apple still needs to explain how it plans to implement support for App Store rivals, and how sideloading support will work. But the company addressed the incoming changes in a new 10-K filing:
The Company [Apple] expects to make further business changes in the future, including as a result of legislative initiatives impacting the App Store, such as the European Union ("EU") Digital Markets Act, which the Company is required to comply with by March 2024.
The Company is also subject to litigation and investigations relating to the App Store, which have resulted in changes to the Company's business practices, and may in the future result in further changes. Changes have included how developers communicate with consumers outside the App Store regarding alternative purchasing mechanisms. Future changes could also affect what the Company charges developers for access to its platforms, how it manages distribution of apps outside of the App Store, and how and to what extent it allows developers to communicate with consumers inside the App Store regarding alternative purchasing mechanisms
Apple warns that the imminent changes "could reduce the volume of sales, and the commission that the Company earns on those sales, would decrease." Apple is forced to make these disclosures, of course. But it doesn't have to go into specifics. That's why the language above doesn't include references to sideloading or third-party app stores.
Analysts from Morgan Stanley wrote in a research note late Tuesday TechCrunch saw that Apple will enable App Store changes in Europe. The company will "likely begin 3rd party app stores on devices in Europe."
However, the analysts believe that "Apple is well positioned to compete should these changes take place due to the App Store's security, centralization, and convenience, limiting the potential user experience and/or P&L impact."
Since I live in Europe, I will have access to third-party app stores and iPhone sideloading once Apple enables them. But I don't plan on ever taking advantage of these changes. And Morgan Stanley perfectly captures why I prefer the current iPhone experience. The App Store is just too convenient and secure for me to even consider all of the risks that are unavoidable with sideloading and third-party app stores.