Google just unveiled the first Android devices that will run Android 8.0 Oreo out of the box, the Pixel 2 and Pixel 2 XL. But they're not going to be the only new Android devices running Google's latest operating system right out of the box this year.
That's right, the first iPhone "killers" with Oreo on board have been unveiled, and they're not made by who you might've guessed.
Samsung, LG, and HTC are yet to unveil new Oreo hardware, and it'll be a while until they do — the HTC Pixel 2 and LG Pixel 2 XL don't count. Oreo was released in mid-August, and so far it's only available on old Pixel and Nexus handsets, and it'll be preloaded on the Pixel 2 models.
But Huawei just unveiled a pair of high-end handsets meant to compete directly against the high-end handsets of 2017, including Apple's iPhone 8 and iPhone X. Meet the Huawei Mate 10 and Mate 10 Pro.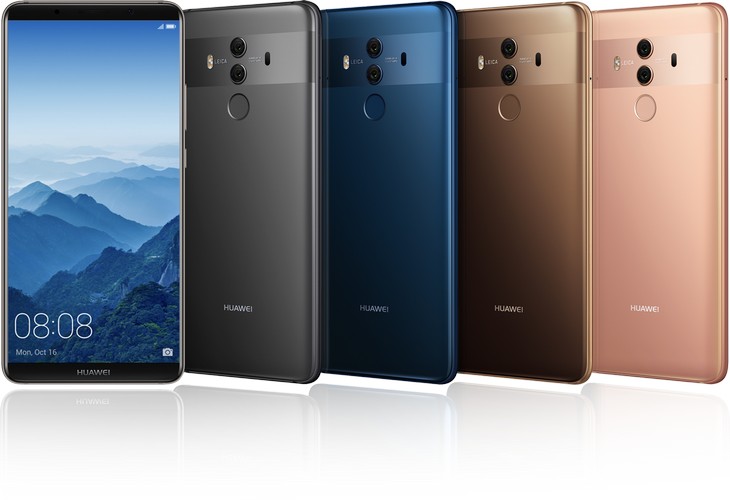 We're looking at similar devices when it comes to specs and design, but they're not exactly identical.
The Huawei Mate 10 is the version with a 5.9-inch LCD 16:9 screen with Quad HD (2560 x 1440) resolution, and it'll compete directly against the iPhone 8 series. The Huawei Mate 10 Pro sports a 6-inch 18:9 OLED display with Full HD (2160 x 1080) resolution and it's probably meant to rival the iPhone X.
Both handsets sport a new Huawei Kirin 970 10nm processor complete with a neural processing unit, 4GB and 6GB of RAM, 64GB and 128GB of storage, microSD support, a dual lens Leica-branded rear camera (12-megapixel color lens and 20-megapixel monochrome lens) with optical image stabilization and f/1.6 aperture, 8-megapixel selfie camera, fingerprint sensor on the front (Mate 10) or back (Mate 10 Pro), and 4,000 mAh battery.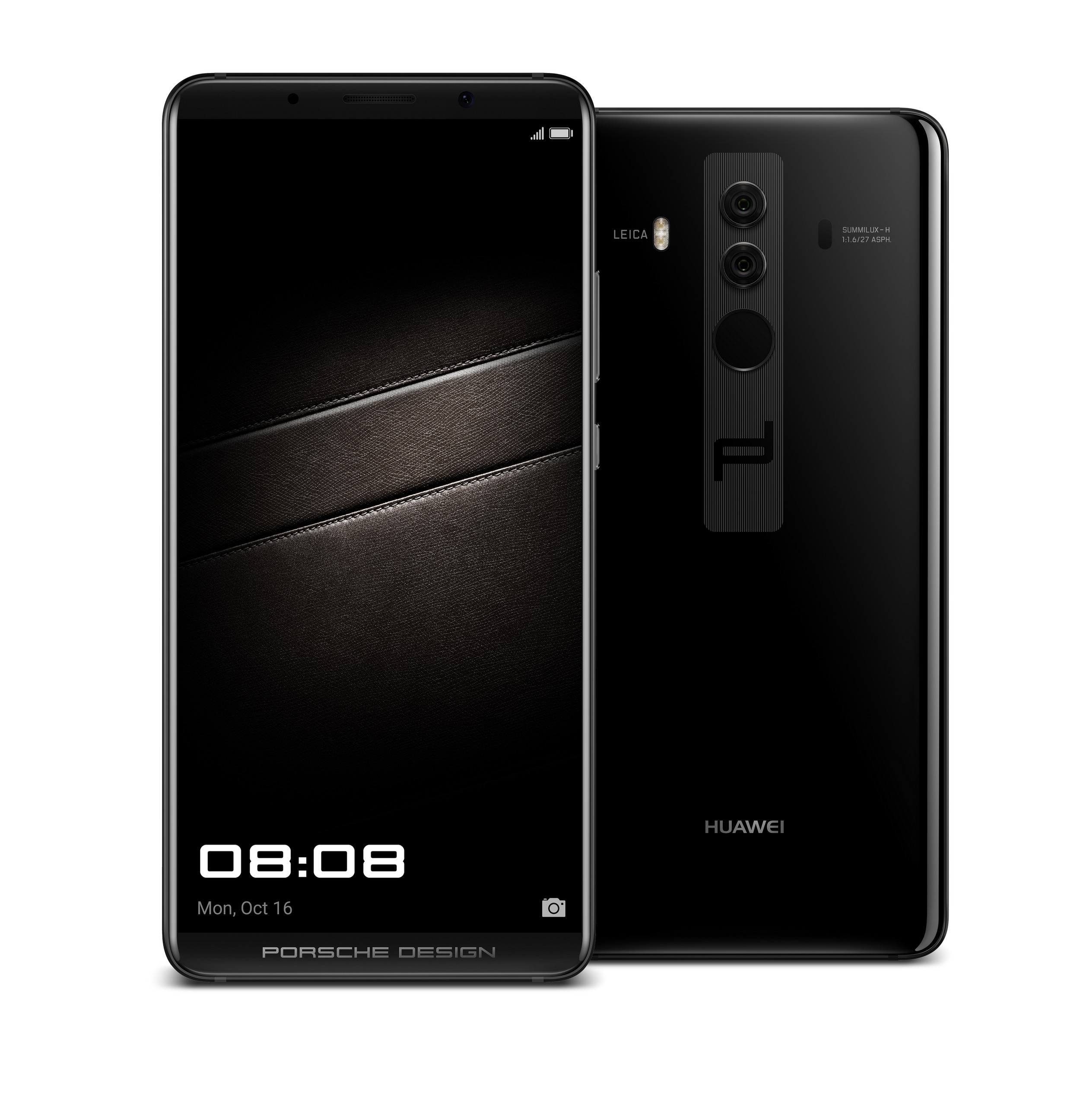 Amazingly, both devices are made of glass, but neither model comes with wireless charging support, which is a strange decision from Huawei.
Finally, the cheaper model will come with a headphone jack and no water and dust proof certification, while the Pro has no 3.5mm port and gets an IP67.
The Mate 10 will retail for around €699 in October, while the Mate 10 Pro costs €799 and should launch in mid-November. If you're looking for a 256GB Mate 10 model that costs €1,395 then you'll want the Porsche Design version of the Mate 10. But why would you?