Many may remember the story Journey to the Center of the Earth. While those characters may have discovered a beautiful and mysterious world deep down, a new study published in Nature Communications suggests that the Earth's true core is probably just a 400-mile-wide ball of iron.
Our study of the Earth's core has advanced quite a bit, especially in recent years, with scientists discovering a hidden layer of molten rock beneath the Earth's crust. Further, the way that the Earth's inner core changes how it spins. But scientists have never been able to prove without a shadow of a doubt what the Earth's true core is made of.
That's where this new study comes in, or at least, that's where it tries to come in. The study was published this month, and focuses heavily on uncovering what the Earth's true core is made out of it. According to the findings published in the paper, it appears that scientists believe it is made up of a 400-mile-wide ball of iron, which is actually a completely new layer that scientists hadn't uncovered yet.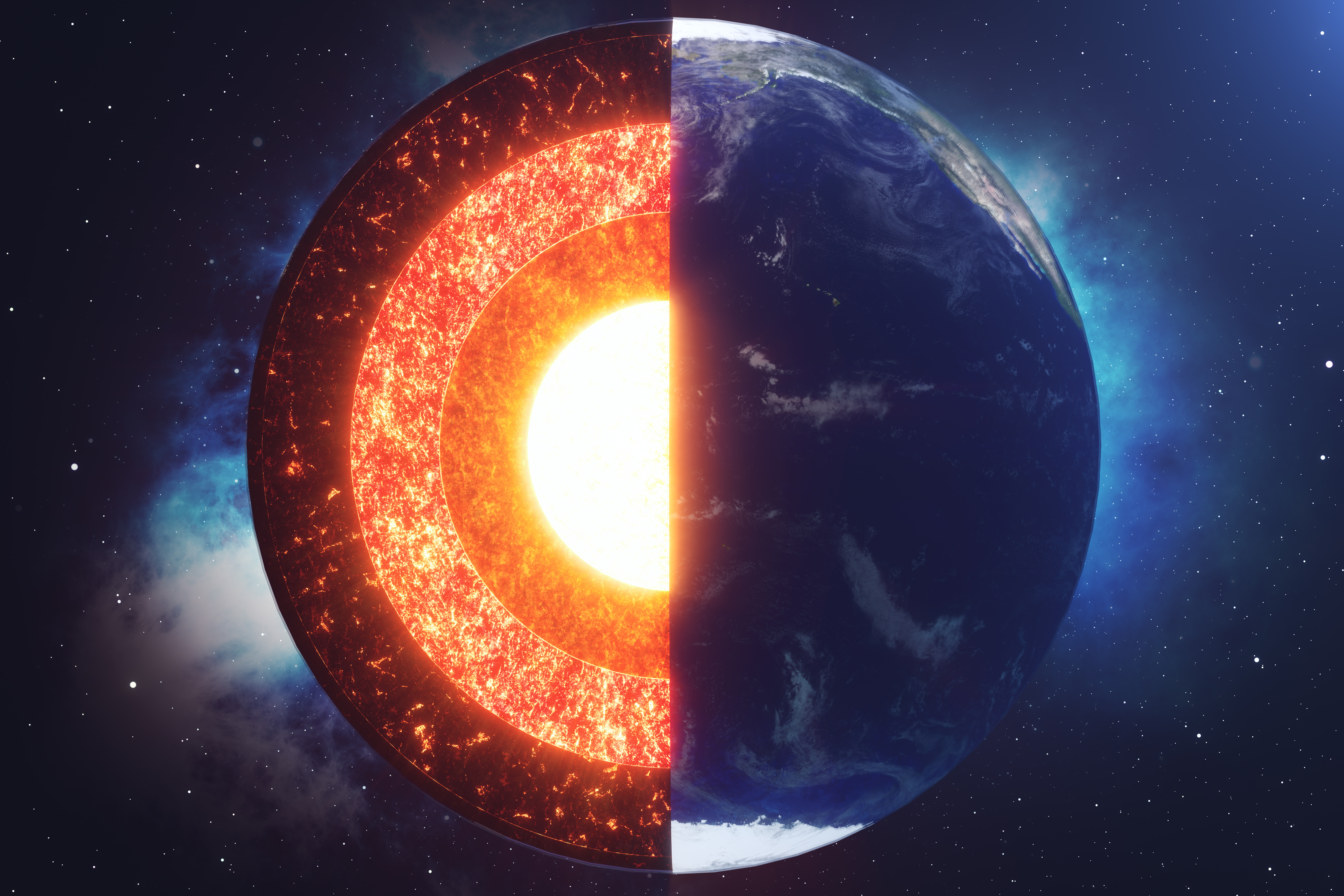 According to CNN, scientists first proposed the idea of an imperceptible layer in the Earth's core around 20 years ago. Now, though, scientists believe they may have uncovered actual evidence of that layer by utilizing data gathered by measuring the seismic waves of earthquakes as they passed through the planet's center. The study says that this helped them detect the Earth's true core.
Because the Earth's core is so deep, and hidden within a molten layer of rock, it's pretty much impossible to dig down and simply discovery it for ourselves. That's where seismic waves come in, as they can help us measure what kind of substance the waves are passing through when they occur. The researchers say the Earth's true core is iron because of the "ricochets" they uncovered.
It's an intriguing discovery, and one that the paper outlines very well. If it does indeed prove true that the Earth's true core is a ball of iron, then it could help scientists better understand how our planet came to exist in the first place.