As we head into fall, the next few months are looking good for skywatchers. For starters, many are reporting that aurora levels will reach higher points over the coming weeks, providing more light shows in the sky than ever before. Skywatchers will also be able to take advantage of the last supermoon of 2023 this week when the harvest moon appears in the sky.
The harvest moon earned its name due to when it usually appears in the sky. Also known as corn moon to some Indigenous groups in the northeastern parts of the country, the harvest moon is named such because it usually helps signify that the summer crops are ready to be harvested.
Farmers have relied on the full moon that appears in September to help light their fields as they worked to harvest their crops late into the night, The Washington Post reports. This month, though, the harvest moon will also act as a supermoon, taking place when the moon and Earth are closest together and the moon is full.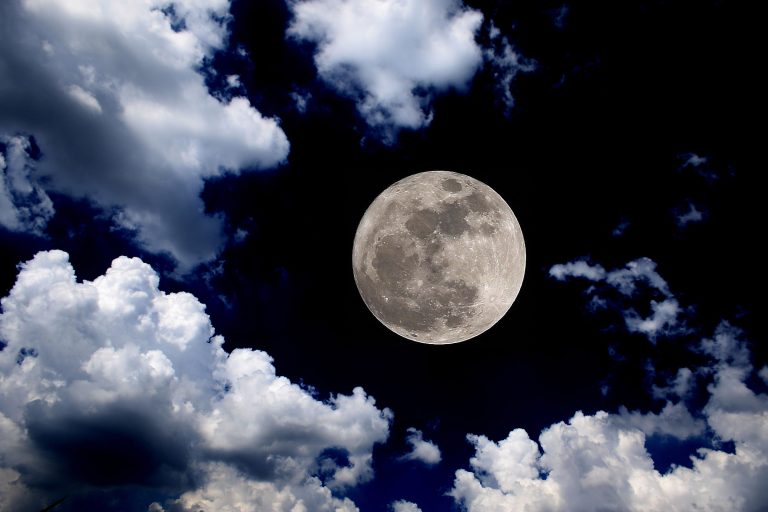 Further, because of when it takes place, this year's harvest moon will also be the last supermoon of 2023, appearing brighter and bigger when it appears in the sky Thursday night into Friday morning. The moon will be at its fullest at around 5:57 a.m. on Friday. It will be full from sunrise to sunset, so you should be able to see it in the sky anytime throughout the night.
Of course, you'll be able to see an almost full moon in the days leading up to and after the last supermoon of 2023 peaks. You can usually go at least a day before or after to see the moon at its almost fullest, making it appear full aside from a small sliver that might be covered in shadow.
Whether you see it the day before or the day of, the last supermoon of 2023 is set to be a beautiful moon, and we recommend heading outside and catching a glimpse of this beautiful event as it happens. And, since it's officially fall, you might even be able to sit comfortably out under the stars for a bit.