As the warmth of spring starts to spread across the states, the 2023 meteor shower season will also ramp up, creating spectacular shows in the night sky. The start of the season will officially begin with the 2023 Lyrid meteor shower, which will become visible as early as April 15 — this Saturday.
Bright fireballs may be visible throughout the night sky during the shower, though its peak and highest number of shooting stars are not expected until the late-night hours of April 21. That shower will continue into the early, pre-dawn hours of April 22.
The 2023 Lyrid meteor shower will continue to be visible with close-to-peak brightness in the evening of April 22 and into the early morning hours of April 23. Astronomers say the peak will fade with the dawn of April 23. While this meteor shower isn't as dazzling as the upcoming summer Perseids meteor shower, it is still exceptionally beautiful.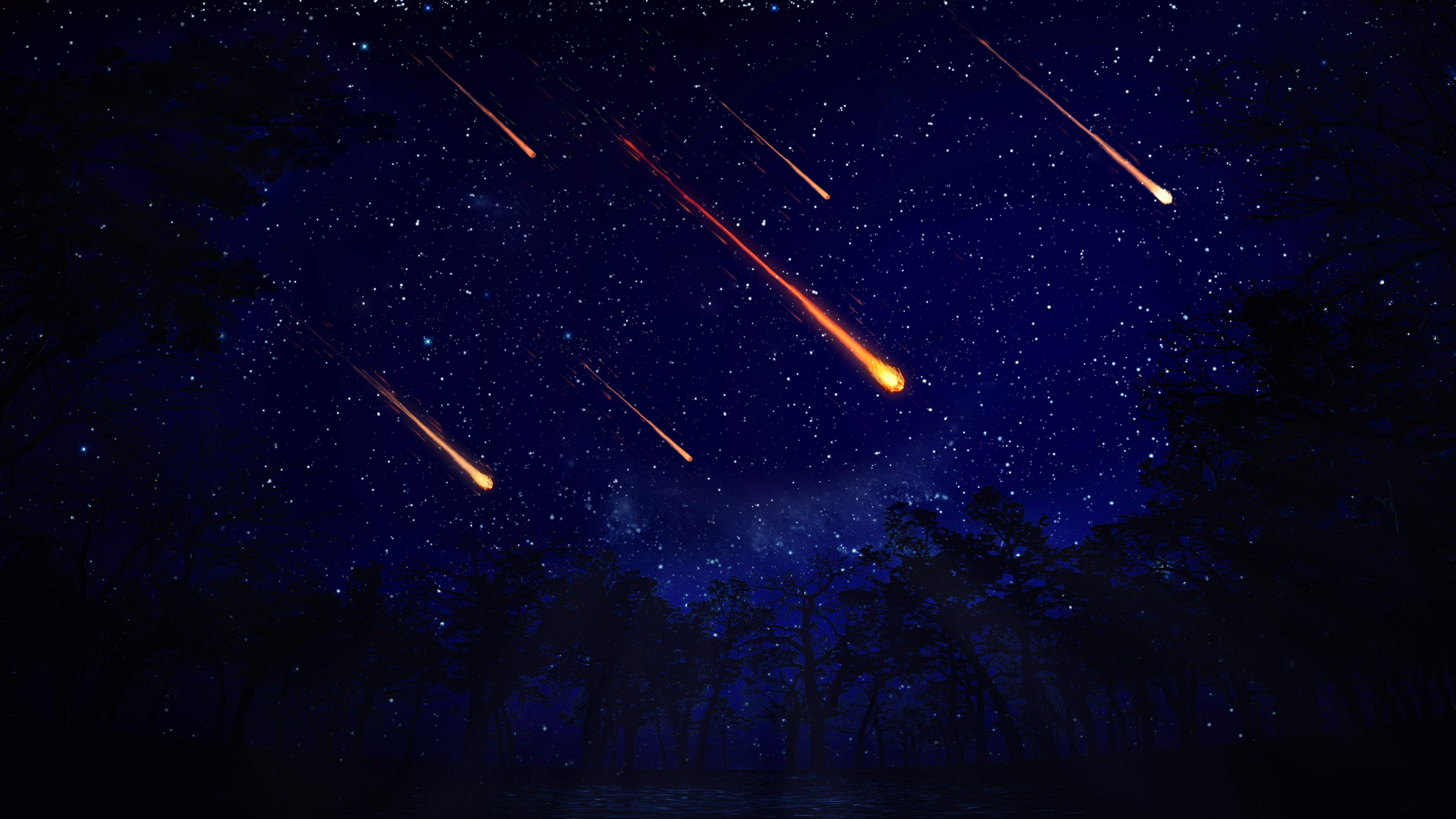 According to EarthSky.org, skywatchers can expect to see up to dozens of meteors per hour. Additionally, the lower amount of moonlight during this year's Lyrid shower will make it much easier to make out the meteors as they shoot across the sky.
As with most meteor showers, the best viewing time will come just before dawn, when the sky is darkest. However, the 2023 Lyrid meteor shower may be visible in the sky as early as 10:30 p.m. on the nights that it peaks. This particular shower is known for fast and bright meteors, so don't expect long, glowing dust trails to follow behind them.
NASA says the Lyrids have been known to produce bright fireballs on occasion, so skywatchers might be lucky enough to witness such an event this year during the peak hours of the shower.
The first recorded sighting of the Lyrids came some 2,700 years ago in China. The shower was named after the constellation Lyra, which is near the point in the sky where these meteors appear to originate. The Lyrid meteor shower occurs each year as Earth moves through the trail of its origin comet, Thatcher.