China's Zhurong Martian rover might be on its way out, potentially buried under a pile of Martian dust and unable to recharge, but the rover still has some scientific revelations to bestow. According to new research published in Science Advances, Zhurong may have discovered evidence of liquid water on Mars.
Astronomers believe that water was once plentiful on the Red Planet. However, because Mars' atmosphere is just one percent of Earth's, the water has long since evaporated or even moved deeper into the planet. As such, liquid water is not believed to be able to exist on the surface of Mars.
According to the new research paper, astronomers used three of Zhurong's instruments to measure the surface composition of the duns in the immediate area where the rover landed. They found that the dune's surface characteristics are similar to what would happen when liquid saline water forms after snow melted on the salt-containing dunes.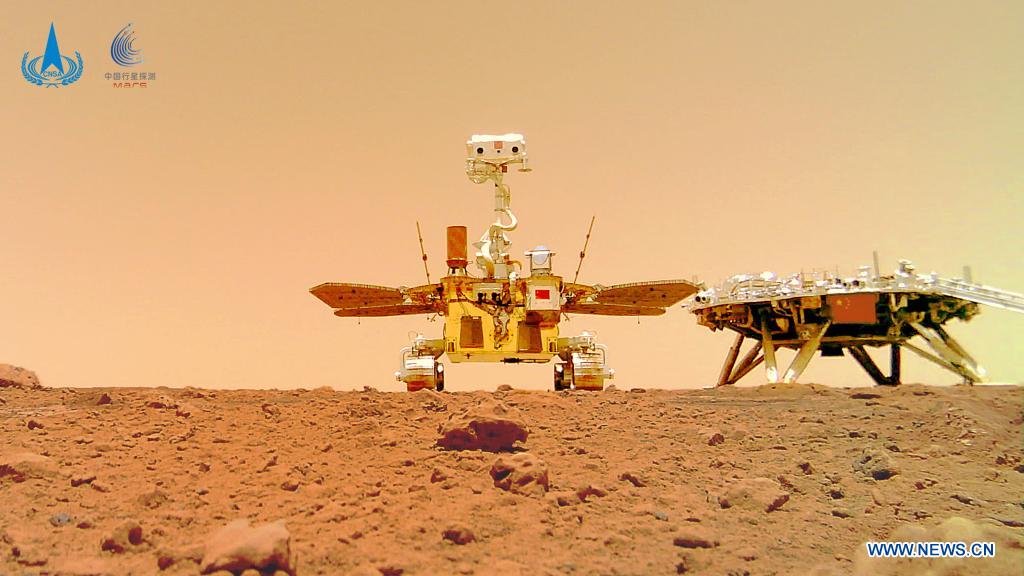 The research shows that the dunes may have been hydrated when the water vapor moved from the polar ice sheet found on the planet to its equator. This would have made the lower latitudes of the Red Planet more humid. These findings only increase the hopes that liquid water might be found on Mars one day.
As I noted above, though, these findings are coming out at a disappointing time for the Zhurong, because it has yet to move since going into hibernation at the start of the Martian winter. China recently broke the silence about the rover, issuing statements that it may be covered in dust, keeping it from recharging.
This is a similar issue that plagued NASA's InSight lander, leading NASA to retire InSight last year. It's possible that Zhurong will become operational again, but it has been several months since the rover was meant to wake up back in December. Still, evidence of liquid water on Mars is exciting data for the rover to deliver.
Hopefully, other missions to the Red Planet can help outline the possibility of this liquid water still existing on the planet, or at least offer some additional evidence to back up these findings.