Supercharged auroras could fill the skies this week following a powerful solar storm that has already caused radio blackouts around the globe. On Sunday, May 7, a massive M1.5-class solar flare burst from the Sun, directly at our planet.
This type of flare is considered a medium-intensity event but is still capable of dispelling high levels of radiation into the atmosphere. That radiation, then, is able to interact directly with the other elements of our atmosphere, causing issues for GPS and other radio signals. The flare was just the start, though, as it was also part of a coronal mass ejection (CME).
It's this CME that may be responsible for supercharged auroras throughout the rest of the week. The CME is expected to hit Earth today, May 10, and it could spark moderate to strong geomagnetic activity according to Spaceweather.com.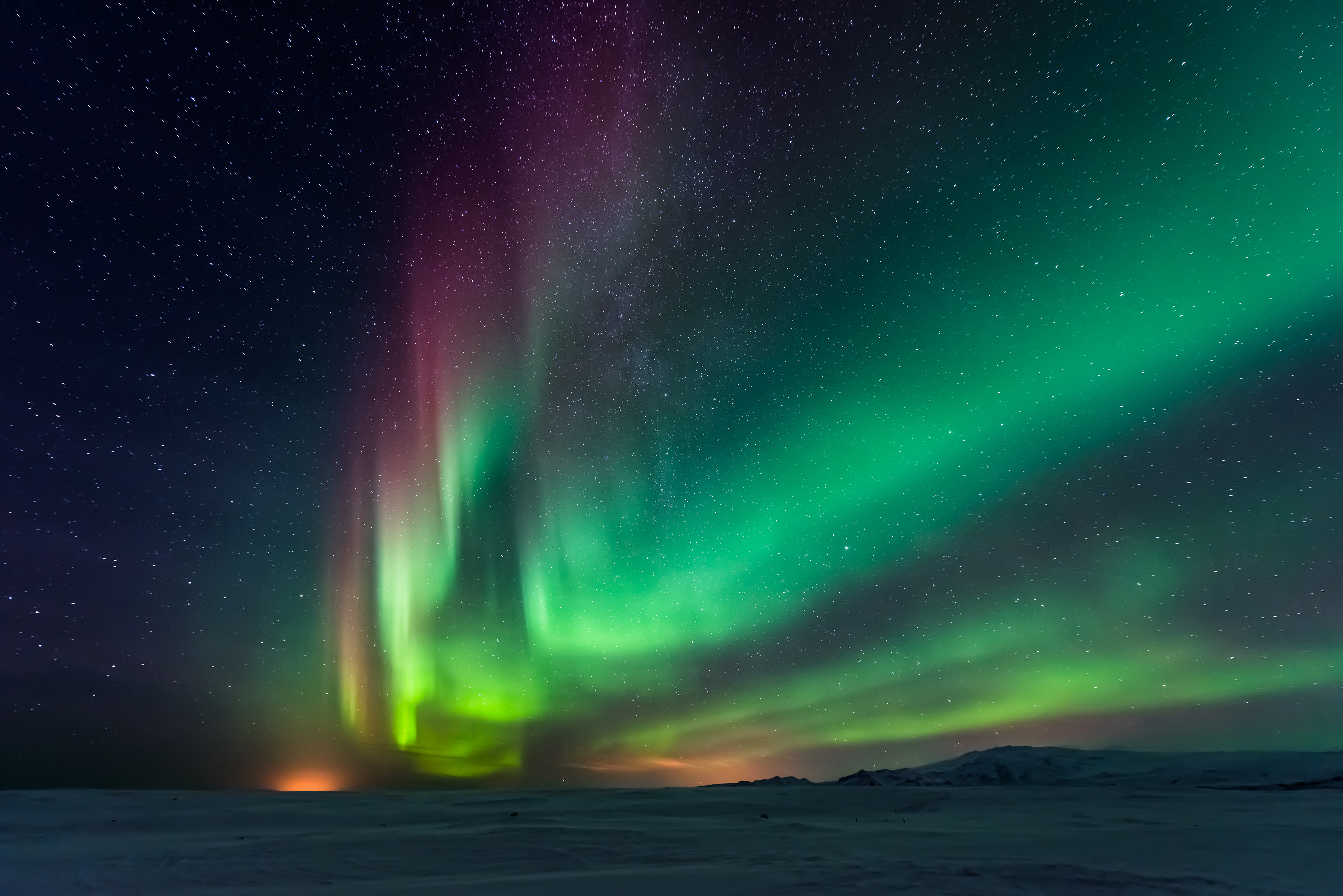 Moderate geomagnetic storms are capable of expanding aurora coverage as far south as New York. We've even seen some storms creating auroras as far south as New Mexico. It's unclear exactly how strong this storm will be when it hits, or how far it may push these aurora displays.
What we do know is that these displays will likely be beautiful, creating beautiful supercharged auroras in the sky that not only bedazzle but also may help scientists better track the extent of the geomagnetic storm's expansion.
Earth is expected to hit solar maximum in 2025, which means the Sun will be at its peak point of activity during its normal 11-year solar cycle. When that happens, it's likely we'll see more solar flares and CME events, as well as additional geomagnetic storms that are capable of creating these massive aurora displays all across the world.
Keep an eye on your skies this week, especially if you're in the northern area of your country, as you could be lucky enough to spot some supercharged auroras filling the night sky, adding a swath of color to the dark of night.