An intense electromagnetic storm last week left skywatchers gazing at beautiful auroras as far south as Arizona and New Mexico. Other photographers in the southern Ontario area were also able to spot the northern lights shining in the sky. Of course, it's very unusual to see auroras in New Mexico due to the state's location in the southern United States.
While we can't share the photos of those auroras here, you can see them from a few different perspectives. For those wanting to see the view of the auroras in southern Ontario, photographer Raghuvamsh Chavali, shared images on Instagram.
Those who want to see what the auroras looked like in New Mexico can check out Lauren Thompson's tweet, where she shared a view of the spectacular northern lights as they spread out over a roadway in New Mexico. Thompson is a storm chaser and landscape photographer, according to her Twitter.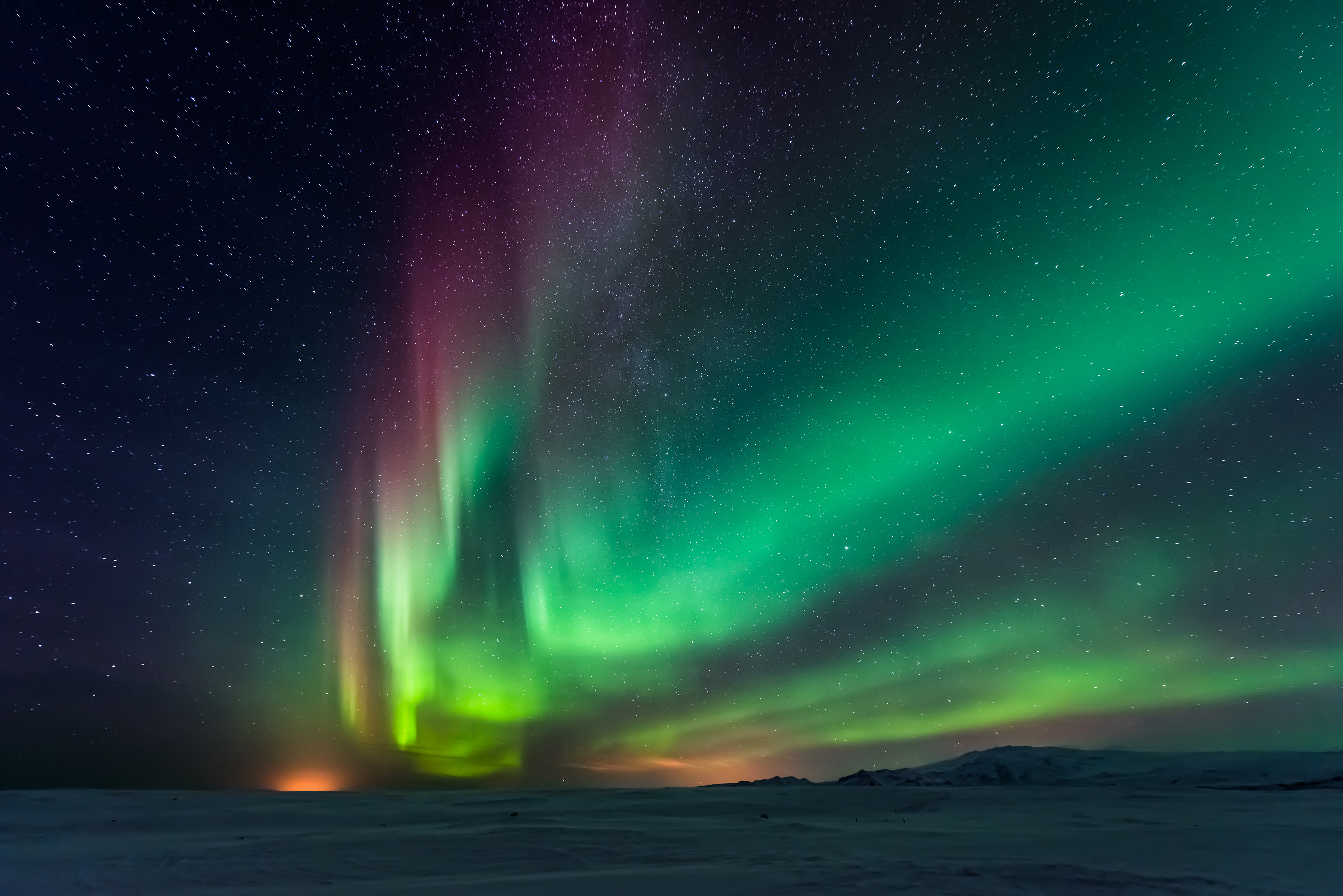 Meanwhile, further east in the United States, nature photographer and storm chaser Peter Forister captured a spectacular view over Virginia's Shenandoah Valley. Forister shared his captures of the auroras on Twitter.
The fact that these auroras were able to be seen all the way in New Mexico and Arizona showcases just how strong the electromagnetic storm that created them was. Normally the northern lights are locked to the more northern parts of the world. However, when an electromagnetic storm is strong enough, auroras can reach farther south than usual. In the past, auroras have reached as far south as New York.
We've also seen what auroras look like from the International Space Station (ISS) thanks to photos captured by astronauts aboard the ISS. Being able to spot auroras as far south as New Mexico is definitely a treat, though, and we're lucky that some photographers were able to grab some photos of the occasion.