Almost four years ago, the Event Horizon Telescope captured the first photo of a black hole humanity had ever snapped. While the image was spectacular, the EHT's limited resolution meant that the image appeared more as a "fuzzy orange donut" than a crisp, clear image.
Now, however, four members of the EHT collaboration have used AI to revisit the image. Using the original data from 2017, the researchers applied a new machine-learning technique called principal-component interferometric modeling (PRIMO) to give it a massive makeover.
The result is a much clearer image of the first photo of a black hole ever captured. Now, instead of just looking like a fuzzy donut, the image looks more like you'd expect a black hole to look in an artist's impression of one.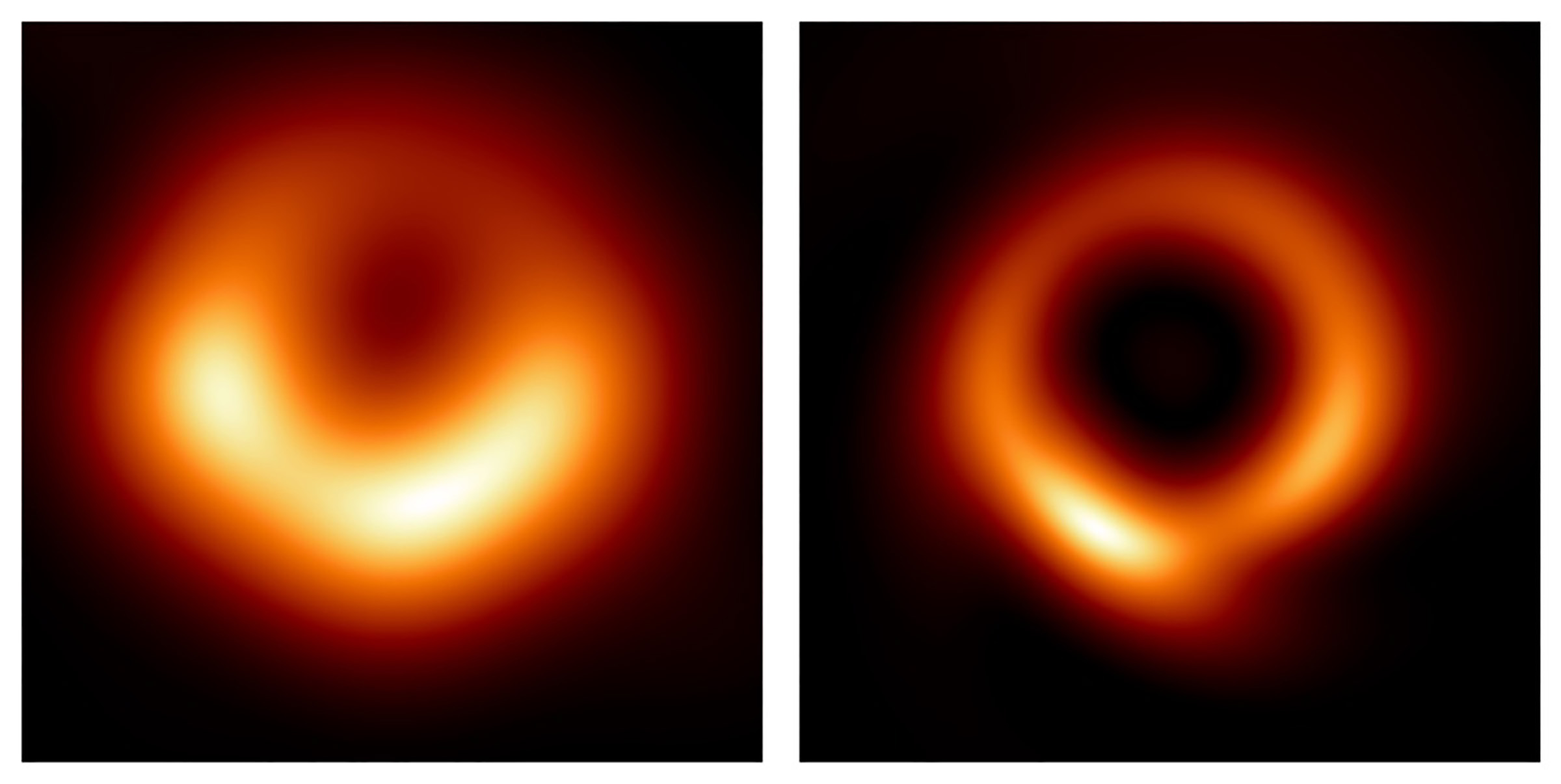 The photo was captured after the EHT observed Messier 87's supermassive black hole in 2017. It took a couple of years, but in 2019, the EHT made headlines when it announced the image. It was an impossible feat and one that the EHT followed up in 2022 with an image of the Milky Way's black hole.
Now that we've seen what PRIMO is capable of and how it cleaned up the first photo of a black hole that EHT captured, it's possible we could see this machine learning applied to other images like this, too. That could provide crisper imaging of the data that EHT and other telescopes capture.
This new version of the first photo of a black hole ever captured showcases the black hole's central dark region in greater detail while still showing off the surrounding cloud of gas that is so blurry in the original. It's a beautifully rendered piece of data, and one that helps paint a clearer picture of what black holes look like.
The researchers published a paper on the newly rendered image in The Astrophysical Journal Letters.