Police chases can be extremely dangerous, often threatening the lives of both officers and everyday citizens who happen to be caught in the wrong place at the wrong time. A recent chase between police and a suspect in Kankakee, Illinois, wasn't exactly "high speed," but that's what you get when someone steals a bulldozer.
According to the local ABC affiliate, an 18-year-old man absconded from a construction site with a 20-ton bulldozer, taking it on a brief joyride on city streets before police showed up. But rather than throw up his hands and accept the fact that nobody has over outrun a cop on a piece of construction equipment, the man actually backed up over a police car, disabling it before heading off in the opposite direction.
The chase, which was caught from several angles by vehicle-mounted cameras, lasted for approximately 12 blocks before officers were able to yank the teenager out of the vehicle, taze him, and then place him in custody.
The video of the ridiculous event is rather funny to watch, but the law isn't treating it as a laughing matter. The suspect is currently being charged with a whopping six felonies, including driving under the influence and (most seriously) attempted murder, stemming from the teen's attempt to run over a police vehicle while officers were still inside.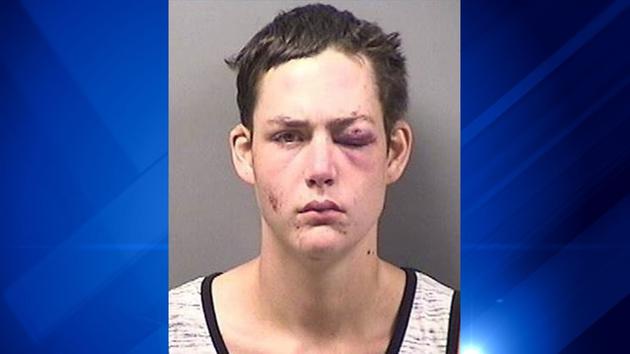 As you can see from the photo above, the suspect apparently did not go quietly, which may have something to do with the charges of driving under the influence of drugs.