Apple's AirPods are weird. There's no way around it. Apple has been known for the stunning designs of its products for decades, but the company's design team has been making some questionable calls lately (to put it nicely). Some design issues that have bugged fans recently involve the removal of legacy ports on the iPhone 7 and MacBook Pro to allow for thinner housings. Other design faux pas have involved functionality, like putting a Lightning charging port face-down on the bottom of the Magic Mouse so that it's impossible to use while it is charging. Seriously, that's just plain stupid.
But no Apple design has raised more eyebrows than the new AirPods that Apple finally released earlier this month.
I'm not sure I can be counted among the AirPods' loudest critics since I haven't written about them very much, but I certainly haven't made any attempt to hide my feelings about the design of Apple's new earbuds. They look silly. And when you wear them, you look silly, too.
Perhaps CNET's Scott Stein best illustrated how bizarre AirPods look in your ears: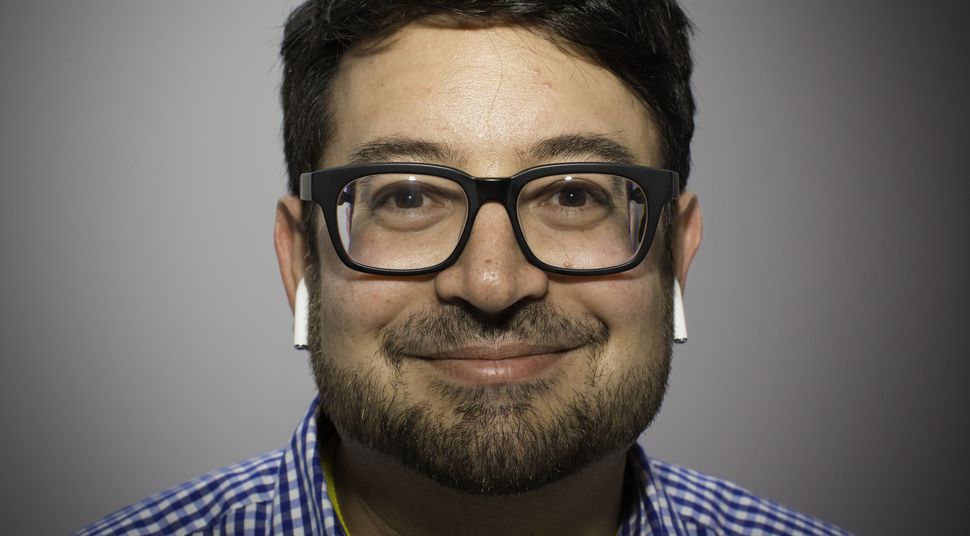 First announced back in September alongside Apple's iPhone 7 and iPhone 7 Plus, the AirPods mark Apple's first attempt at truly wireless earbuds. Most "wireless" in-ear headphones actually do include a wire that connects one earbud to the other. In the case of Apple's AirPods, however, there is no wire that connects the two earbuds. They each sit in an ear, and they connect to the sound source and to each other wirelessly.
Several companies designed and launched truly wireless earbuds long before Apple ever did. Examples include The Dash earbuds by Bragi, Samsung Gear IconX earbuds, the Motorola VerveOne+ earbuds and plenty of other models. I have personally tried nearly a dozen different types of completely wireless earbuds, and I have been remarkably underwhelmed each and ever time.
Then I tried Apple's AirPods.
First things first: my opinion on the look of the AirPods has not changed. They're awful. I look ridiculous when I wear them. You, too, will look ridiculous when you wear them. Apple's unconventional design involves two stems the extend downward from the earbuds, and they look just plain stupid when they're sticking out of your ears. The problem, of course, is that they're absolutely integral to Apple's design.
A microphone sits at the end of each stem to help offer clear sound when AirPods are used for phone calls and for Siri. Was this design necessary? I can't say. What I can say, however, is that each person with whom I have tested the AirPods with for voice calls has said that they sound fantastic on the other end of the phone. The AirPod stems also make it easier to hold Apple's earphones in your hands, and they help seat each AirPod in the accompanying charging case.
Apple is sometimes criticized for prioritizing form over function, but this is clearly a case where the opposite is true. And speaking of function, I am seriously impressed.
The sound quality offered by the AirPods is the best I have ever heard in truly wireless earbuds. To be quite honest, this shocked me. Apple's own-brand headphones included in the box with iPhones have never been very good at all. Even newer Beats headphones released after Apple's acquisition have been lackluster at best. But the AirPods are truly impressive.
Now, it's important to note here that there really isn't much competition right now in this space. As I mentioned, most wireless earbuds are connected to each other with a wire, and are not "truly wireless." I have tested plenty of traditional wireless earbuds that offer better sound quality than the AirPods. The wireless buds I have been using personally for the past year or so — the Sport in-ear headphones by JBL and Under Armour — offer substantially better sound. But even among traditional wireless headphones, the AirPods offer an above average listening experience.
The most surprising thing about them is probably the bass response. Apple's wired earbuds have always offered poor bass performance, but the AirPods are impressive. As long as they're seated well in your ears, bass is deep and powerful but not overbearing or muddy until you get to very high volumes.
The fit, by the way, is something else I was very skeptical of before I tried them, but Apple's AirPods sit very well in my ears (which are traditionally not very easy to fit when it comes to earbuds). They don't shake lose while you run or during light workouts, though sweat does eventually impact the seal in one's ear since the AirPods are made of smooth plastic.
From the simplified pairing process enabled by the W1 chip, to the compact carrying case that doubles as a portable charger, to the fit, to the sound quality, Apple's AirPods are awesome. Truly awesome. It's nothing short of incredible that Apple managed to pack so much technology and sound into an audio product so compact. They really are a marvel of design.
Visually, Apple's design falls short. They just don't look good. In fact, I feel ridiculous when I wear them in public. Heck, I feel ridiculous when I wear them in private. But the overall experience offered by Apple's AirPods is so fantastic that I have no choice but to look past the peculiar design.
Damn you, Jony Ive.