Apple's venture into financial products continues to grow, but what's coming next?
Yesterday's press release got me thinking about that. The company announced that Apple Card achieved the award for Best Co-Branded Credit Card for Customer Satisfaction with No Annual Fee in the J.D. Power 2023 U.S. Credit Card Satisfaction Study. The card, which was created by Apple and is issued by Goldman Sachs, has now won the award for the third year in a row.
While the award is all fine and good, it was the statement from Apple's vice president of Apple Pay and Apple Wallet, Jennifer Bailey, that caught my attention. You can check out her full statement below:
"Since the start, we've been committed to delivering tools and services that help users live healthier financial lives, and it's been rewarding to see customers using and finding value in the benefits of Apple Card. We are honored that Apple Card has been recognized as a leader in customer satisfaction. In partnership with Goldman Sachs, we are continuously working to expand the value users receive from Apple Card, most recently with the launch of Savings, and we look forward to continuing to develop tools and services that put our users and their financial health first."
The line that really piqued my interest from this statement was towards the end when Bailey said, "…we look forward to continuing to develop tools and services that put our users and their financial health first." It's not hard to see that the company is hinting that it will be launching more services than just Apple Card and Apple Savings in the future.
What will the next service be? I think the Apple Spending account is a strong possibility.
An Apple checking account is the natural next step
Think about the basic accounts you have in your financial world. You might have a credit card, but that is likely the third piece of the puzzle. What was second? That was probably your savings account. So, what was first? It probably wasn't an HSA or FSA, 401K, IRA, 501(c), or any kind of car, personal, or home loan. For almost all of us, the first financial product we started with was a checking account.
That's a big product that Apple is still missing in its financial product lineup. We have Apple Card, the company's self-branded credit card that offers close integration with the Wallet app, supports Apply Pay of course, and earns users up to 3% Daily Cash (occasionally 6% with the occasional special promotion). We also now have Apple Savings, the company's recently launched savings product that offers a higher interest rate than most traditional banks and close integration with Apple Card and Apple Cash so you can automatically move earned Daily Cash into your savings account and transfer it instantly into Apple Cash.
We have yet, however, to get a checking account from the company. While some may argue that Apple Cash is already that product, sorry — you're wrong. Apple Cash is a digital debit card that is missing a lot of features you'd come to expect from a checking account.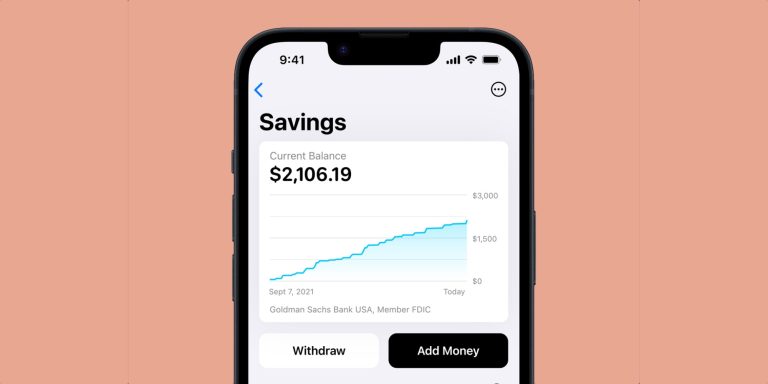 Apple Cash doesn't support direct deposit, which most people have set up with their employer. It also is not currently connected from itself to the Apple Savings account. If you want to deposit money into Apple Savings, you have to do it from the Apple Savings user interface — you can't do anything from the Apple Cash user interface at all. It also doesn't have any kind of overdraft protection, writing checks (I know, but it's still needed), and other common checking features.
What else is Apple Cash currently missing? Well, a physical debit card is definitely something that would be nice. Imagine having a checking account with no physical debit card at all. The reason that Apple Cash is okay is that you have a physical card from your checking account. That is absolutely needed in order to have a fully functional checking account — even Apple Card understood that when it released the titanium card at launch.
Enter Apple Spending
So, what could an Apple checking account look like? In my mind, since Apple focuses on financial education and wellness with its credit card, I would expect a lot of those kinds of features to make their way into its checking product as well. From categorizing purchases to understanding spending trends, a checking account that helps you better understand your spending is likely.
I would also love to see Apple go the way of some other financial services like Betterment and allow users to create buckets for their money so they can better understand what their balance is made up of, whether it be money for bills, a planned purchase, and more. Seeing one total balance of $1000 can be confusing if you forget that part of that balance are funds that should be set aside for bills. A total balance — and, more importantly, available balance for free spending — would be a great feature to have. The now-defunct Simple had this concept perfectly. Shame on PNC for buying their parent bank and throwing that idea in the trash.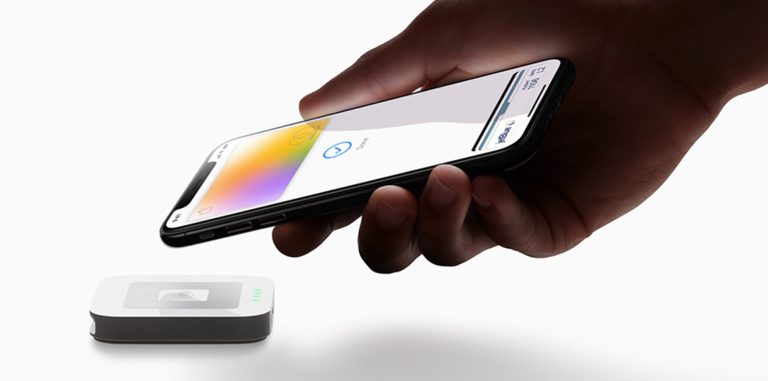 I also would not be surprised to see Apple, once it releases Apple Spending (that's my guess at a name as I cannot see Apple for my life ever calling it Apple Checking), change how Apple Cash and Apple Savings work. Obviously, Apple Spending and Savings will be connected to each other, and Apple Cash will likely turn into the debit card issued for Apple Spending accounts. The company will still probably allow people to have it separately as well for Apple Pay purposes, but I can't imagine a world where I would have a separate debit card for my Apple Cash and Apple Spending accounts.
If all of this comes to fruition, I have a feeling that Apple will truly become my primary bank. I already have Apple Card and Apple Savings, but the lack of that checking account makes it impossible at this moment so I still have separate checking (and savings accounts) at a different bank, where I also have my investment accounts. However, if Apple Spending is what I hope it to be, only my investments will remain there — my checking and savings are heading Apple's way.
After Apple Spending, could the company make a jump into investing and deeper into loans (after launching Apple Pay Later)? You bet. It's hard to think about buying Apple stock through an Apple investment account, but it's harder to think that Apple will stop its financial services ambitions at a checking account. The company has no reason to doubt it, especially since Apple Savings has already crossed over $10 billion in deposits.
That said, let's get that checking account for now. I know I'm waiting for it.