In the year 185 AD, Chinese astronomers noted the appearance of a "guest star" in the night sky. This guest star remained visible in the night sky for around eight months and would later be identified as the oldest known supernova. Astronomers refer to this phenomenon as SN 185. Now, after 1,800 years, scientists have managed to get a glimpse of the remnants of this early supernova.
According to astronomers, SN 185 occurred more than 8,000 light-years away, somewhere between the constellations Circinus and Centaurus. The resulting structure of the supernova's explosion, known for a time as RWC 86, was long believed to be the remnant of a traditional core-collapse supernova. It took astronomers some time to connect it to SN 185, though, due to the belief it would take 10,000 years to form.
Now, looking back on it, astronomers understand that this isn't the case, and the oldest known supernova and RWC 86 are one and the same. The image shared above was taken using the Dark Energy Camera (DECam) mounted on the Victor M. Blanco 4-meter telescope at the Cerro Tololo Inter-American Observatory in Chile.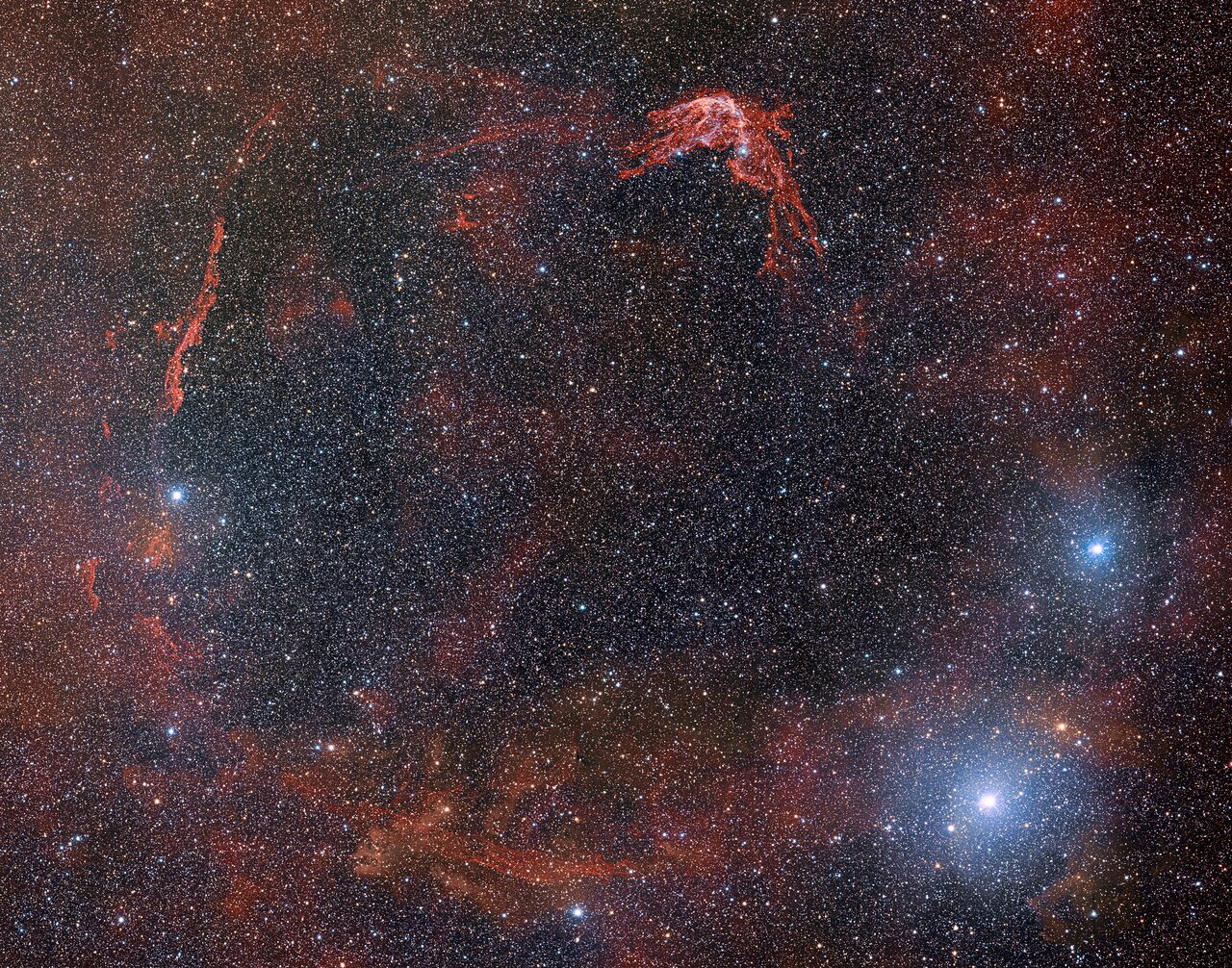 The capture itself is quite stunning, showcasing the remnant structure of the supernova as dark reddish-colored tendrils along the backdrop of space. In this kind of supernova, the material expelled by the star has been blown outward, creating the structure that baffled scientists for several decades. The capture of this image was made possible thanks to the DECam's amazing wide-field vision.
Being able to look so deeply at the remains of the oldest known supernova is no small thing, either. Whenever we can connect the dots of these celestial structures with events that created them, scientists are able to eke out more data about our universe, allowing us to create a deeper understanding overall.
Additionally, connecting the two pieces together allowed scientists to focus their questions and research, allowing them to determine that the structure expanded so quickly thanks to telltale signs of a Type la supernova, which occurs when a binary star system contains a dense white dwarf (like the remnants of a star like our Sun) that siphons material from its companion until it explodes.
These supernovas are believed to be the brightest in the universe. They include a violent eruption that would have accounted not only for the ability to see it with the naked eye, but it would also account for the distribution of the material around the area, according to a statement from NFS NOIRLab.