Believe it or not, seawater makes an excellent base for fuel. That's because seawater contains a cocktail of elements like hydrogen, oxygen, sodium, and others, all of which are essential for life on Earth to thrive. The fuel part here comes from the hydrogen found in seawater. Unfortunately, pulling the hydrogen gas from the rest of the elements has been quite a challenge, at least until now.
According to a new paper published in the journal Joule, researchers with the Department of Energy's SLAC National Accelerator Laboratory, Stanford University, the University of Oregon, and Manchester Metropolitan University have created a device that can safely pull hydrogen from seawater, allowing the researchers to make hydrogen fuel.
The device makes what equates to seawater fuel by injecting seawater into a funnel system that drives it through a double-membrane filtration system. This system also uses electricity to successfully pull the hydrogen from the seawater, effectively separating it from the other elements found in our oceans. The results of this new study show that it could help advance new efforts to produce low-carbon fuels.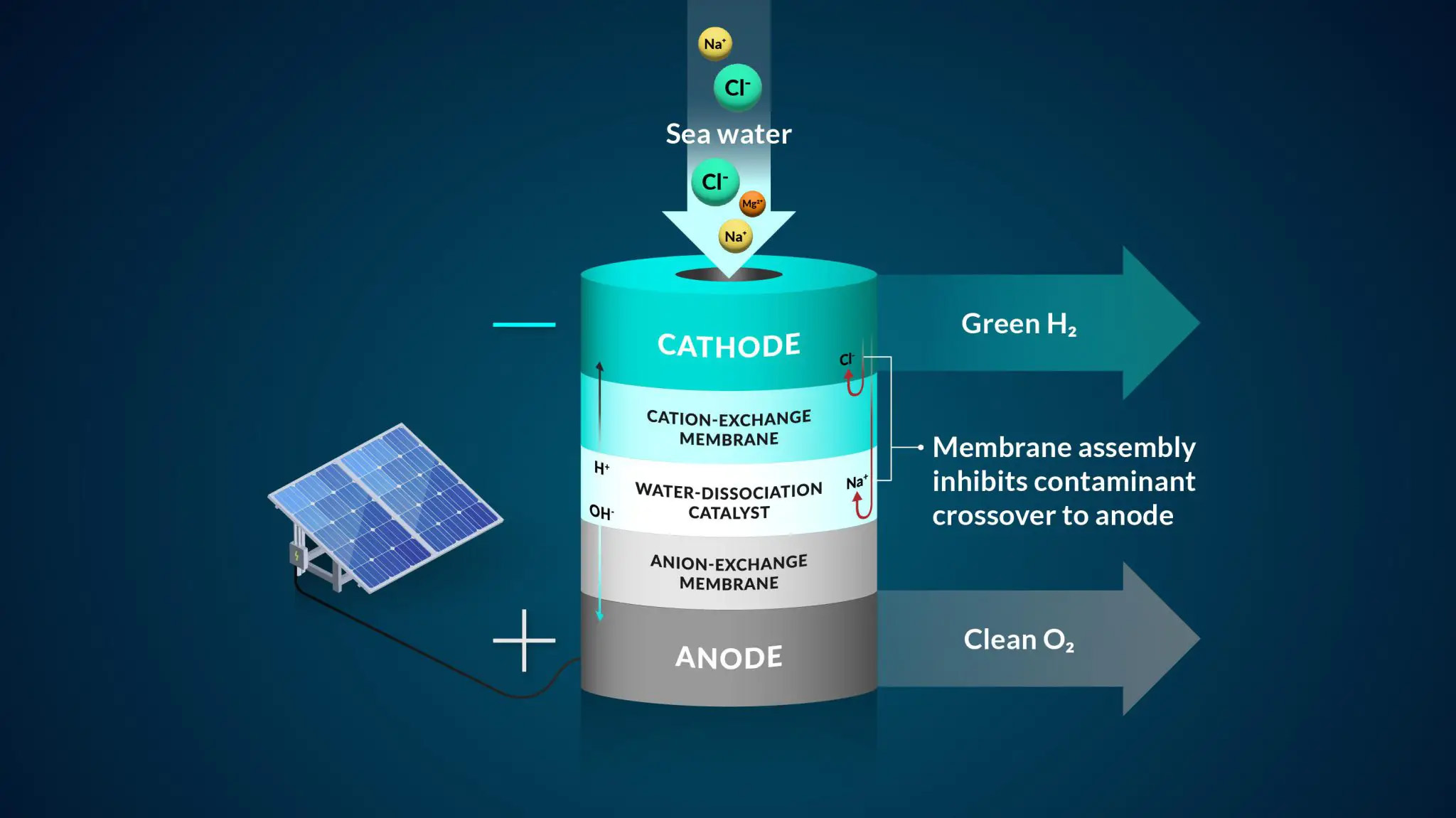 The big win here was that the system didn't create a bunch of harmful byproducts, which is something they've seen in other systems. Most of the current water-to-hydrogen systems use a single-layer membrane. However, this time the researchers brought two layers together, and it showed a better way to control the way that ions in seawater moved within the experiment, which made it more effective.
Being able to create hydrogen fuel using seawater would prove useful because it is a low-carbon fuel, which is currently used to run fuel-cell electric vehicles, and even works as a long-duration storage option for energy grids. Previous attempts to make hydrogen gas require fresh or desalinated water, and while we've seen successful water desalination systems, it's much more expensive and energy intensive.
That's because purifying the water before you use it requires expensive systems, as well as energy and even added complexity to the device, whereas a device that can use seawater to create hydrogen fuel wouldn't require those extra parts.