Hubble has captured a spectacular image of two young stars in the Orion Nebula. The stars in question are known as V 372 Orionis, which appears in the center area of the image, and a smaller companion star that the ESA didn't name. The stars both lie roughly 1,450 light-years away within the Orion Nebula, which James Webb and Hubble have imaged multiple times in the past.
The new image was created using data from two of Hubble's instruments, the Advanced Camera for Surveys and the Wide Field Camera 3. The researchers behind the image used data from both to help capture data from the infrared and visible wavelengths, giving us a detailed view of the young stars and the nebula behind them.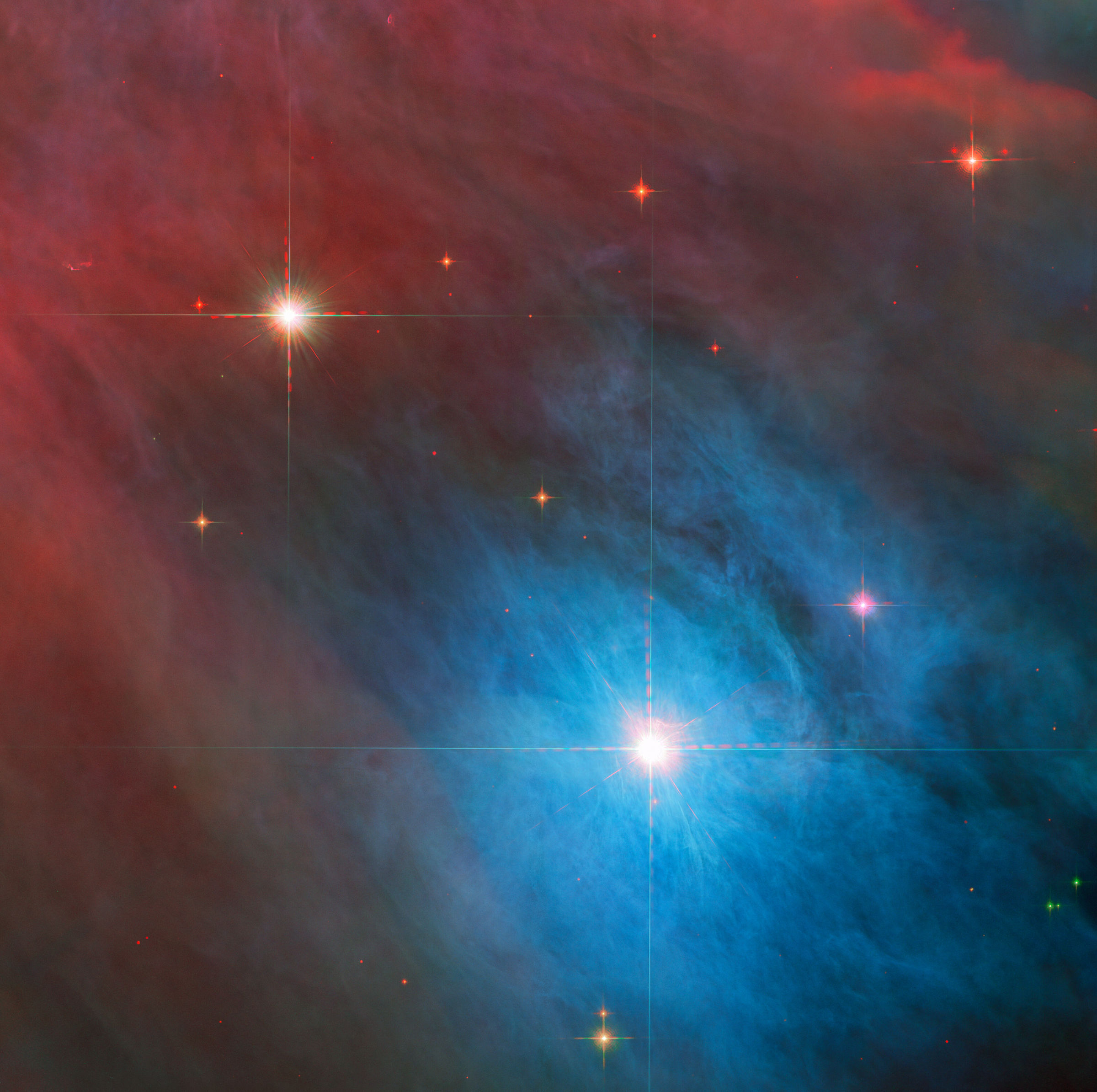 The young stars within Hubble's image are said to be "tempestuous young stars" which experience moods and growing pains, according to the European Space Agency (ESA). These types of stars are commonly known as an Orion Variable within the astronomy community. The stars are also surrounded by diffraction spikes, which are created when intense light sources interact with Hubble's inner workings.
This isn't the first time we've gotten a deeper look at Orion, as I noted above. The James Webb has given us a detailed view of Orion's heart, and we've even looked at different parts of the universe using both the Hubble and James Webb space telescopes. Together, these two spacecrafts have continued to drive scientific findings and deliver spectacular images that give us new insight into our universe.
This newest view that Hubble has provided of these two young stars is another reminder that the aging space telescope is far from finished delivering new data for scientists to dig into. Future missions could even see James Webb and Hubble working together more closely, which could provide some exceptional data for researchers to geek out over.