Scientists originally believed a fossil found in 2015 to be the missing 'four-legged snake.' Now, a new study says that the fossil isn't a snake at all.
A paper originally published in July of 2015 detailed a fossil that researchers believed to be a snake with four legs. At the time, the fossil received worldwide recognition for the part that it could possibly play in evolution. However, in 2016, claims that the fossil might not be a snake at all began to surface. Though some years have passed, an in-depth look has instead found it to be an Early Cretaceous dolichosaurid lizard.
Why scientists are looking for a missing link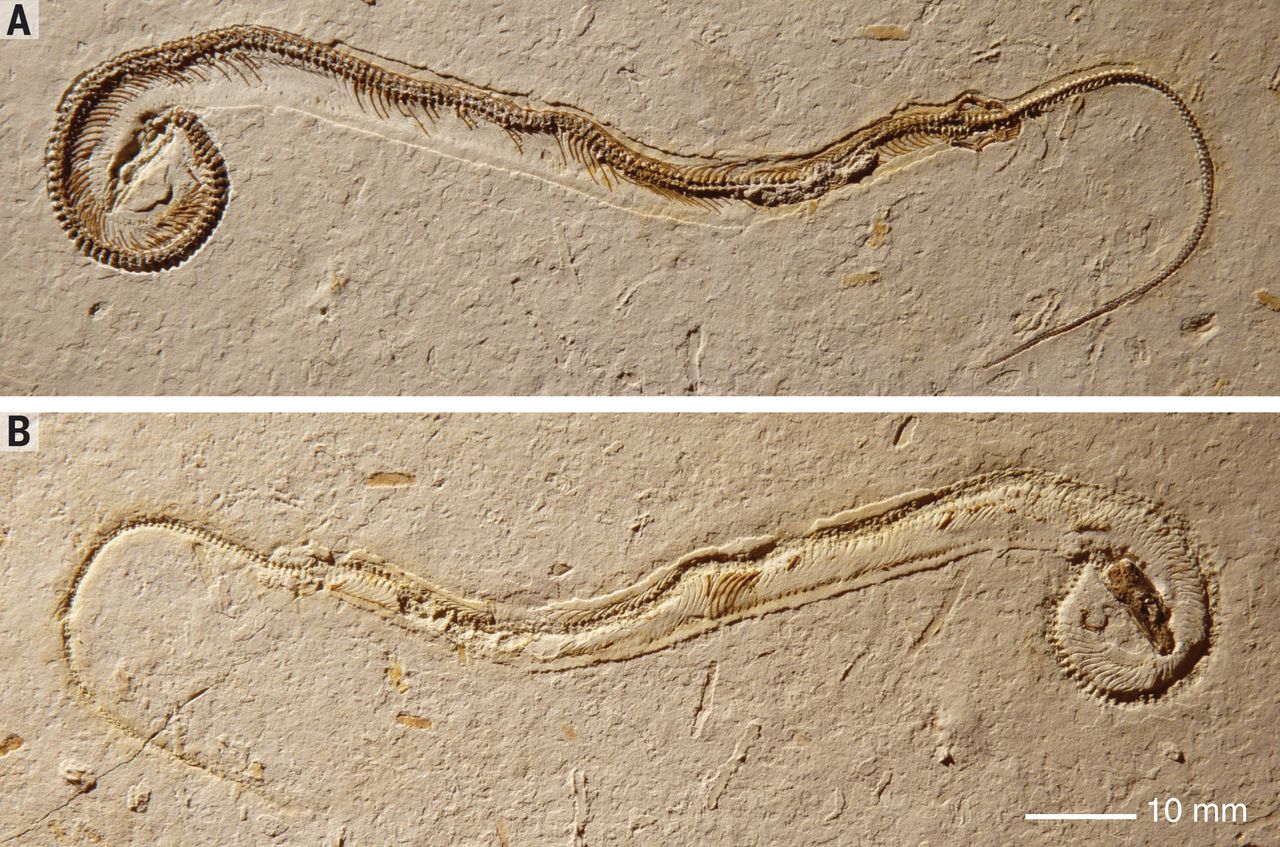 One of the problems facing scientists studying evolution is missing links in the evolutionary chain. Being able to fill in one of those missing links with a four-legged snake would answer a lot of questions.
"It has long been understood that snakes are members of a lineage of four-legged vertebrates that, as a result of evolutionary specializations, lost their limbs," Michael Caldwell, lead author of the study said (via Phys.org).
"Somewhere in the fossil record of ancient snakes is an ancestral form that still had four legs. It has thus long been predicted that a snake with four legs would be found as a fossil."
Many thought that the fossil found in 2015 would help answer those questions. Others, like Caldwell and his co-authors, have called the validity of the fossil's origins into question. The study details how multiple mischaracterizations of the anatomy and morphology of the fossil led to the initial conclusions. After inspecting it further, Caldwell and his peers agree that the fossil is most likely that of an extinct lizard from the Cretaceous period known as a dolichosaur.
Why has it taken so long to debunk?
Our new paper: #Tetrapodophis is a tiny mosasauroid (dolichosaur), not a 4-legged snake!

Led by Mike Caldwell @UAlberta, with @paleoTsimoes
Randy Nyman, @ReiszRobert, Ale Palci, Fernando Garberoglio

Free access https://t.co/DBoq3QrN4V#fossils #herpetology @samuseum @flinders pic.twitter.com/ivfwjS7ehk

— Michael S. Y. Lee (biologist) (@michael_s_y_lee) November 18, 2021
While claims began to surface as early as 2016 about the fossil and the creature contained within, it has taken Caldwell and the other authors on the paper over five years to complete their study, largely due to limited access to the specimen.
"There were no appropriate permits for the specimen's original removal from Brazil and, since its original publication, it has been housed in a private collection with limited access to researchers," Tiago Simões explained. Simões is a co-author on the paper and a Brazilian paleontologist. The finding represents a discovery of one of the smallest squamates ever found, according to Simões.
There's a lot to digest in the original report. For now, though, scientists will have to keep searching for its missing link.