If you've been wondering what the last titles to be included with Xbox's Games with Gold service would be, the wait is over.
Earlier this month, Microsoft announced that Xbox Live Gold, the service that kicked off the online gaming revolution for the console, would be going away. Since the service is set to transform into Xbox Game Pass Core in September, that left one more month for the company to give away some free games as part of its Games with Gold program.
Well, today, we know exactly which games will be the final Games with Gold you can get your hands on. In a blog post, Xbox announced that Blue Fire and Intertial Drift will be free in August. Each game is normally $20 new, so it's $40 worth of games for free for anyone who redeems them.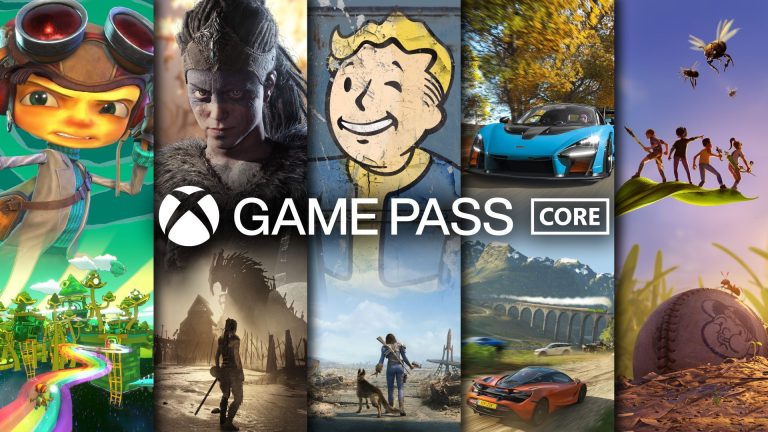 Games with Gold will officially cease to exist on September 1st. For anyone with an Xbox Live Gold subscription, they will be automatically converted over to Xbox Game Pass Core on September 14th. While no one will get free monthly games anymore, Xbox Game Pass Core will give subscribers access to 25 games that are part of the Game Pass library.
If you currently have an Xbox Live Gold subscription, beginning September 14, your Xbox Live Gold membership will automatically transition to Xbox Game Pass Core with no change in price. Xbox Game Pass Core will continue to provide online console multiplayer, plus immediate access to a new library of over 25 high-quality games from the Game Pass catalog to play on Xbox Series X|S or Xbox One at no additional cost, and member deals and discounts.
Some of the games included with Xbox Game Pass Core are pretty solid. The catalog includes Among Us, Fallout 4, Forza Horizon 4, Gears 5, and Hellblade. I assume that Xbox will continue to switch up the games offered in the catalog — just like it does with the larger catalog gamers get with Xbox Game Pass and Xbox Game Pass Ultimate — so Xbox Series X|S and Xbox One should have a lot of variety to enjoy as they venture into the future.
I remember signing up for Xbox Live back in 2002 when it launched on the original Xbox. I remember having the original headset and hooking it up to the Duke. What a time to be alive. Of course, I've been a Game Pass Ultimate subscriber since the service launched, so these changes don't affect me. I prefer the full catalog and really enjoy having the 100+ games in the Game Pass library. However, for those who don't game on PC and don't need the full offering, Xbox Game Pass Core is the move.
While it's a shame to see Xbox Live Gold go away, it looks like Xbox Game Pass Core is a worthy replacement that offer give many gamers even more value.