I definitely didn't have BP of all companies on the bingo card for buying a ton of Tesla Superchargers.
But, that's exactly what's happened. BP, one of the biggest oil companies in the world, is actually making a sizeable investment in renewable energy in the form of a purchase of Tesla's Supercharger technology. In a press release, the company announced that it has made a $100 million investment in its own charging network that will be powered by Tesla's Superchargers — a first-of-its-kind deal for Tesla.
The company says that the chargers will be deployed in the United States starting next year. The chargers will be located mostly in major metropolitan areas like Houston, Phoenix, Los Angeles, Chicago, and Washington D.C. They will also start to pop up at Hertz locations for the rental company to support more EVs for its customers.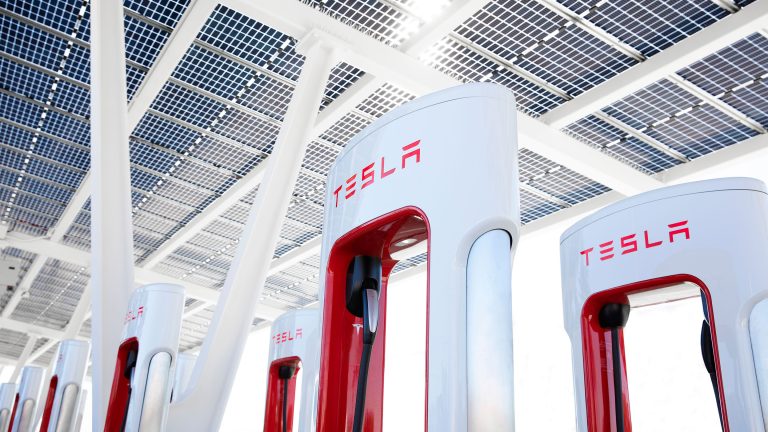 Richard Bartlett, global CEO of BP Pulse, said in a statement that the investment in Tesla's Supercharging technology is part of the company's strategy to build out its charging infrastructure in the United States. The company has already committed to investing $1 billion in its charging infrastructure in the country by 2030.
"Strengthening the bp pulse network with Tesla's industry-leading hardware is a major step forward in our ambitions for high speed, open access charging infrastructure in the US and advances our ambition to delivering an exceptional customer experience. Combined with our vast network of convenience and mobility sites on and off the highway, this collaboration with Tesla will bring fast and reliable charging to EV drivers when and where they need it."
Rebecca Tinucci, Tesla's Senior Director of Charging Infrastructure, confirmed that "selling our fast-charging hardware is a new step for us" but, by doing so, it will continue to accelerate the company's mission of transitioning the world to sustainable energy.
"At Tesla, we're driven to enable great charging experiences for all EV owners. Selling our fast-charging hardware is a new step for us, and one we're looking to expand in support of our mission to accelerate the world's transition to sustainable energy. We appreciate bp's partnership in this area – it's the right step towards a more sustainable future."
While this is the first time that Tesla will be providing its Supercharger technology to a whole other company, it is certainly not the first time it is opening up its Superchargers to other companies — specifically, other EV automakers. The company has been signing deals with EV automakers over the last year or so, further cementing its NACS (North American Charging Standard) as the default charging technology in the United States and Canada.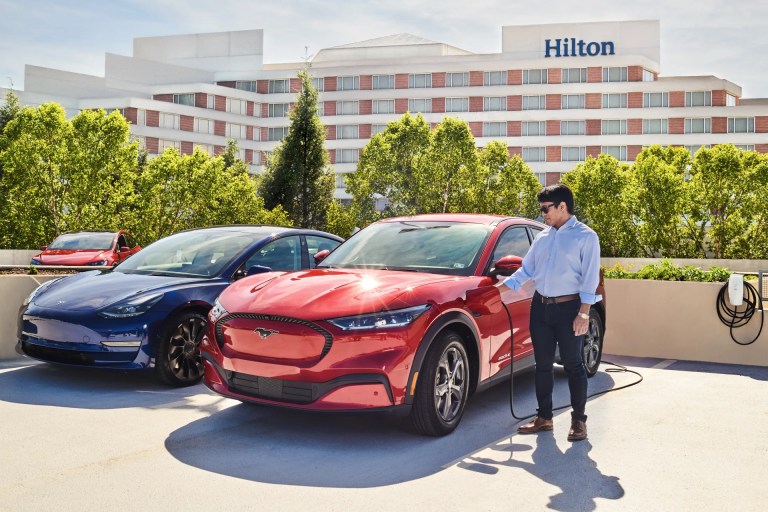 In addition, the company is updating its existing chargers with support for CCS so existing EVs can hook into the network. All of the companies getting access to the charging network have also committed to building their future EVs with Tesla's NACS charging connector.
It seems that the company is further expanding its influence over the future of EV charging infrastructure with deals like the one announced today with BP. The future is electric and, at least in North America, it seems that all of us will be Tesla customers one way or another — even if we don't drive one of their cars.