In Netflix's latest weekly trove of streaming data — including the numbers that reveal which shows and movies are dominating the service around the world — one thing that stood out to me is just how much Spanish-language content people are consuming. Two such Netflix series, for example, have spent a whopping 22 weeks between them on Netflix's global Top 10 ranking of non-English shows. And, in all, there are five Spanish series on that same list this week (covering May 29-June 4), the shows having also collectively racked up almost 124 million hours of viewership from subscribers around the world.
They include Fake Profile, the #2 Netflix show in the world this week based on hours viewed (including English-language shows). Having garnered an impressive 76.3 million hours viewed in its first week, the only Netflix series that outperformed it was Fubar, the action-comedy that marks Arnold Schwarzenegger's TV debut.
The 10-episode Fake Profile tells the story of a man and woman who meet up in Las Vegas after matching on Tinder. They drink, dance, and get pretty hot and heavy behind the closed doors of a hotel room, and everything seems to click for them.
Fernando eventually makes an excuse about having to leave town, so the still-passionate couple decides to give long-distance love a try. Fast forward a few months after their Vegas rendezvous, and Camila decides to surprise Fernando where he lives, in Cartagena, Colombia. Unfortunately, that's where she gets a shock, because Fernando has actually been lying this whole time about who he is. A devastated Camila decides to get to the bottom of everything and find out what else he hasn't been truthful about, so she moves in next door to him to begin her hunt.
The series pulled in a little more than 76 million hours of viewership around the world this week, just shy of Fubar's 88 million. I actually wouldn't be surprised to see Fake Profile go even higher next week.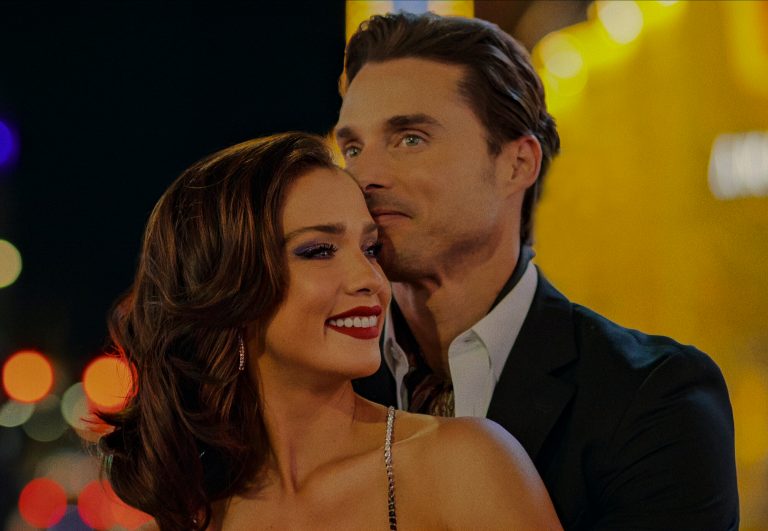 In addition to Fake Profile, meanwhile, here's a snapshot that includes how all of the biggest Spanish-language Netflix series in the world performed during the latest weekly reporting period.