January was a month that saw Netflix debut everything from the long-awaited second season of the mother-daughter drama Ginny & Georgia to the star-studded and kind of novel heist series Kaleidoscope — a "novel" series, in the sense that the show was structured in such a way that episodes can be watched in any order. Standouts like those big Netflix series notwithstanding, however, January was also arguably a bit of a slow month for the streaming giant overall.
In fact, based on Netflix's own data, viewership for the streamer's Top 10 TV shows worldwide saw a general decline with each passing week throughout the month.
Time spent watching Netflix Top 10 series
The release on Tuesday of Netflix's latest weekly data snapshot — showing which movies and series people are streaming the most around the world — gave us a look at the final week of the month, completing the picture. And, yes, it confirmed that viewing activity continued the trend of a week-to-week decline when you tally up the time spent on all of the Top 10 English and non-English Netflix series.
January's release slate certainly kicked off strong with Ginny & Georgia Season 2, which as of the time of this writing has yet to be officially renewed for a Season 3 (though the data looks favorable). The first time it shows up in Netflix's weekly data, conveniently, is during the first full week of the month — racking up around 180.5 million hours viewed worldwide, making it the #1 Netflix series in the world that week.
Moreover, Ginny & Georgia's strong showing helped that week's overall Top 10 Netflix English-language series pull in almost 564 million hours viewed worldwide. From there, though, the week-to-week declines are precipitous:
During the second week of January, for example, viewers spent 485.8 million hours watching the Top 10 English-language Netflix series that week (including both seasons of Ginny & Georgia, as well as Wednesday, the new season of Vikings: Valhalla, and the aforementioned Kaleidoscope, to name just a few examples).
During the third week of the month, that overall total fell to 363.4 million hours.
And during the fourth week of the month, the total fell further, still, to 252.85 million hours.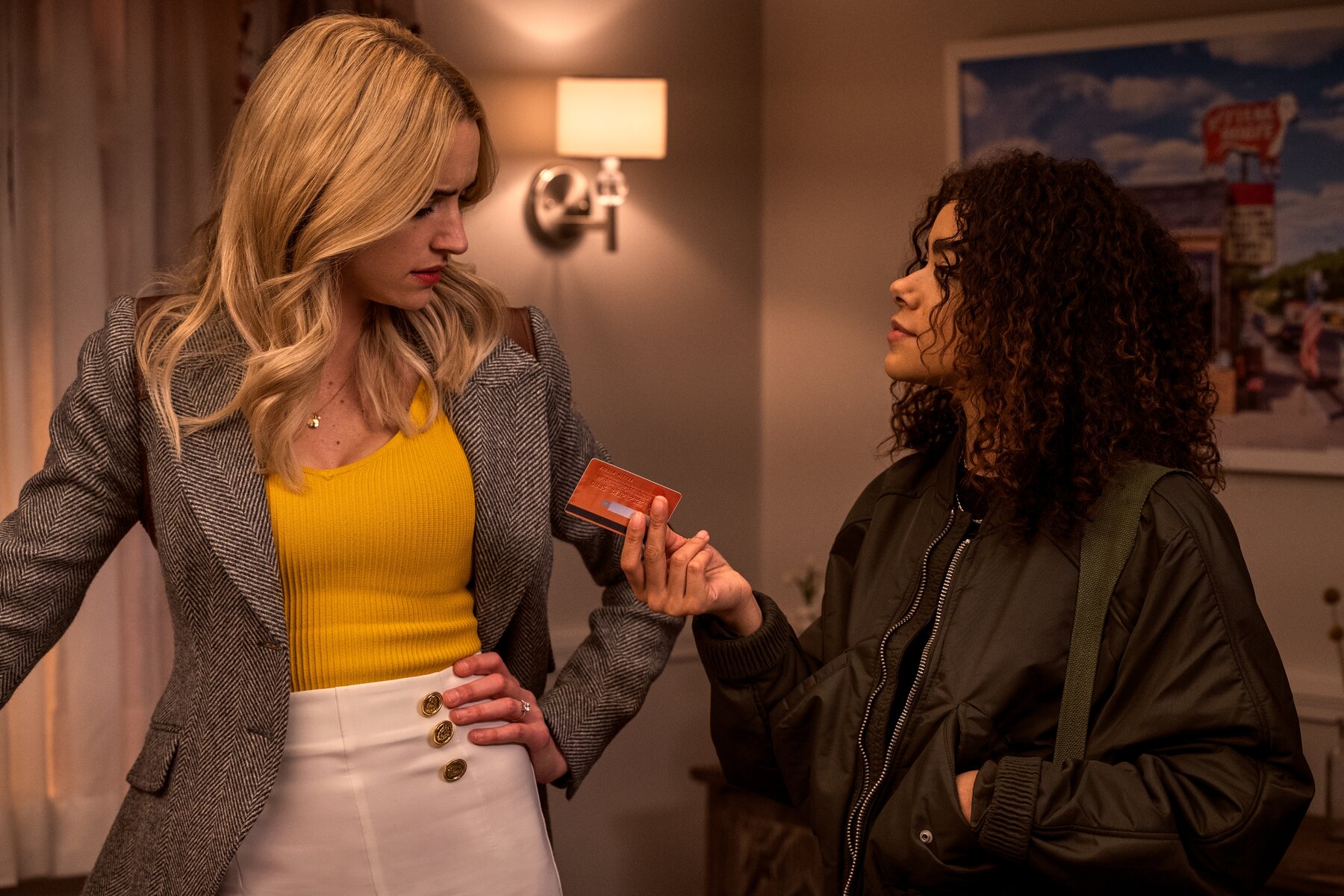 This week's top shows
As for what the most recent week looked like for Netflix — encompassing the 7-day period that ended on Sunday of this week — you can read more about that data and those shows below. In short, though, here's what Netflix's latest data release reveals are the Top 10 English-language series in the world on the streaming giant:
Ginny & Georgia: Season 2 — 87.4 million hours viewed
Wednesday: Season 1 — 35.8 million hours viewed
Ginny & Georgia: Season 1 — 31.1 million hours viewed
That '90s Show: Season 1 — 26.2 million hours viewed
Vikings: Valhalla: Season 2 — 25.1 million hours viewed
Lockwood & Co.: Season 1 — 25.1 million hours viewed
New Amsterdam: Season 1 — 14.3 million hours viewed
Bling Empire: New York: Season 1 — 14.2 million hours viewed
Bake Squad: Season 2 — 13 million hours viewed
Kaleidoscope — 12.1 million hours viewed
You can take a closer look at Netflix's viewership data that it reports each week — covering both series and movies, as well as English and non-English titles — at its Top 10 data website.
Importantly, that site and its data will very likely reveal a reversal of January's week-to-week declines come February, when Netflix is set to add a number of highly-anticipated returning original series, such as You season 4 part 1 and Outer Banks season 3.