Apple TV+ is home to so much great streaming content, from understated yet breathtaking dramas like Drops of God to comedies like Ted Lasso and Acapulco, thrillers like Hijack, and pulse-pounding spy shows like Tehran and Slow Horses, to name just a few examples. My queue, in fact, keeps getting longer and longer, with so many great new titles also on the horizon that I plan to remain a happy subscriber for quite some time. One Apple TV+ series that's not on my list, though, despite the splashy rollout it got as part of the streamer's launch slate and in spite of its cast that's jam-packed with high-profile stars, is The Morning Show.
I've tried to get into this show, I swear. I've tried so many times, starting and re-starting The Morning Show, wondering what I'm missing that fans of this overly smug TV news drama see. It certainly looks good — the lighting is beautiful, the stars are all attractive, and I'm sure the budget was astronomical. But at this point, I don't think I could agree more with a Hollywood Reporter review of the show's third season, with a headline that called The Morning Show "watchably stupid."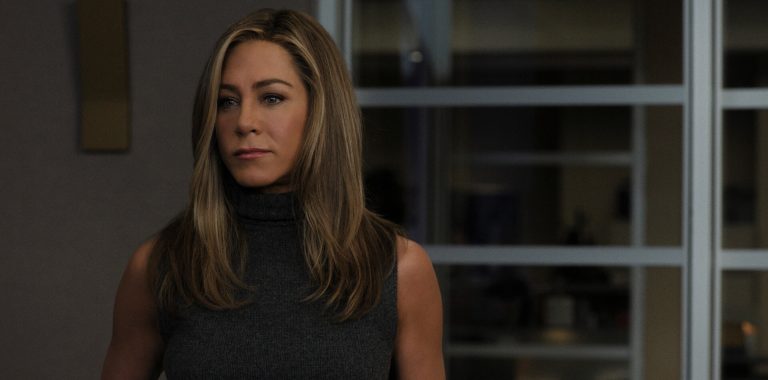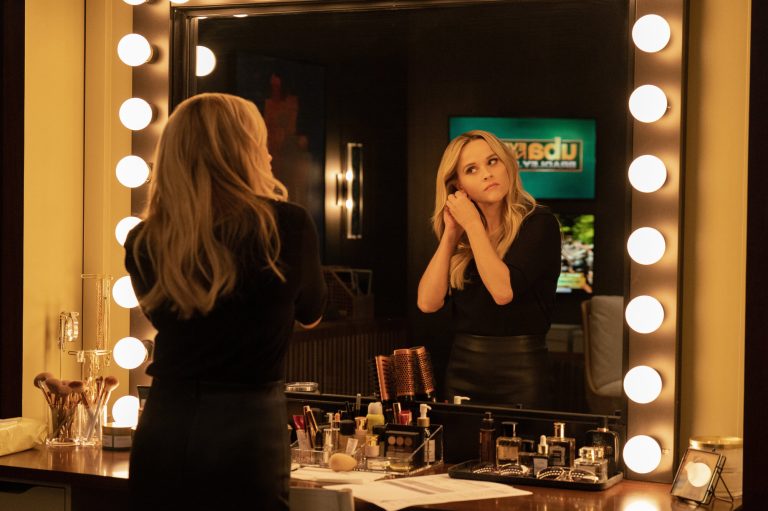 In Season 3 of the show, which debuted just last week, a billionaire tech titan (played by Jon Hamm) takes an interest in the UBA network, the future of which gets thrown into question as alliances form, loyalties are stretched to the breaking point, and pretty much everyone finds themselves in some sort of existential crisis. Which sounds … fine, I guess, on paper.
But not only do I have zero interest in watching an at-times overly preachy show that feels like it was crafted by a poor man's Aaron Sorkin; for me, this show's original sin was the fact that it was adapted from Top of the Morning: Inside the Cutthroat World of Morning TV — ostensibly, a book that goes behind the scenes of daytime TV but that was written by a lightweight former CNN host. Trust me, most people don't need to spend their precious free time doing a deep dive into how the broadcast journalism sausage gets made.
Especially considering that fewer audiences than ever even watch broadcast journalism anymore, with cable's Big Three (Fox, CNN, and MSNBC) all fighting secular decline to one degree or another. You know all that cable news you're not watching? Here's a TV show about it, populated with self-important characters that will be addressing all of the hot-button issues that raise people's blood pressure. Good times.
If I start nit-picking this show, I'll never stop. Whose brilliant idea was it, for example, to cast Steve Carell — literally one of the most likable people in Hollywood — to try and credibly portray a Matt Lauer-type anchor whose career is derailed by sexual misconduct? Or to have Reese Witherspoon's character report live from inside the Jan. 6 insurrection? Yes, that's exactly the kind of thing I want to spend my free time watching, when I'm trying to relax — because enough people just haven't weighed in on Jan. 6 yet.
If moralizing and endless sermons are your cup of tea, and you don't mind watching overpaid journalists and news executives squabble about this or that, you're going to love The Morning Show. For everyone else, I'd definitely recommend spending your time on one of the many other top-notch series on Apple TV+ instead.
"The show is probably 20 years too late," laments one Rotten Tomatoes user review. "I just don't believe there are too many people who are that interested in any of the real morning shows. The Morning Show is supposedly part of a TV network. That would mean they have an entire roster of other programs, but they have yet to talk about one of them. All that drama about one program is ridiculous."