Apple TV+ was not designed to be a similarly-sized rival to streaming services like Netflix or Disney+ when it launched back in 2019, the idea being that the iPhone maker would chase quality at the expense of quantity. Apple's streamer, for example, also remains the only major service that doesn't have a big catalog of third-party titles — which means that each time subscribers open the app, they're presented with all Apple TV+ original shows and movies, and nothing else. How's that working out for Apple so far, four years post-launch?
Well, among the metrics we can look at is how fans and critics actually score its shows. Apple TV+ content has also won a hefty pile of awards, including a Best Picture Oscar (for the movie CODA, making Apple the first of any streamer to win this coveted prize). As for what actual viewers think about its content, we'll now take a closer look at three Apple TV+ shows that all have a perfect 100% score on Rotten Tomatoes (for either the critics' or audience rating), starting with one of the most feel-good shows I've seen on TV in years.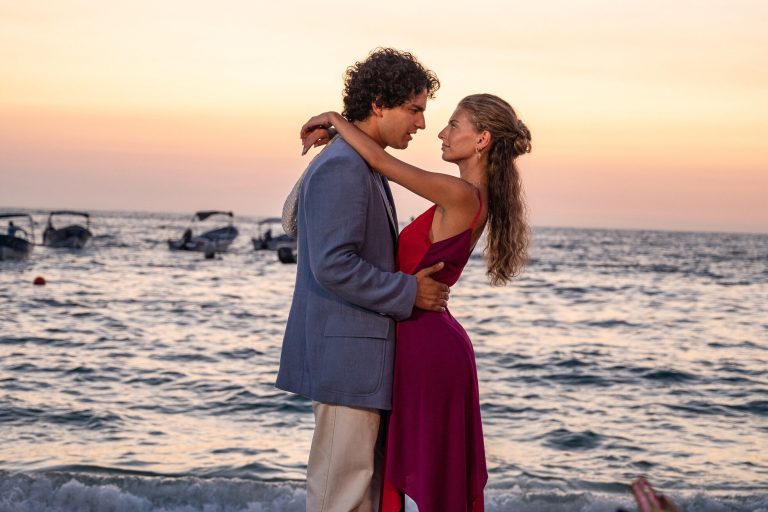 This first Apple TV+ show is a coming-of-age dramedy that's told How I Met Your Mother-style, with an adult Maximo Gallardo (played by Eugenio Derbez) who's telling his nephew Hugo the long, entertaining, and heart-warming story of how he not only became a business mogul but found love. And both of those things stem from Maximo landing his dream job as a young man, back in 1984, when he began working at the hot Acapulco resort Las Colinas.
This show offers an explosion of color and telenovela-style humor, and it gets pretty much everything right that you want to see in a half-hour TV comedy. I even love the little touches, like the way the show bridges Mexican and American cultures by having two exuberant singers constantly performing American pop hits of the flashy spandex 80s era in Spanish (and, on a related note, I promise you've never heard a rendition of Have Yourself a Merry Little Christmas that will move you to tears the way one character's does in this show).
Acapulco is a show about family, growing up, falling in love, embracing one's heritage, and finding your place in the world. In short, it is very, very good.
This next Apple TV+ release, meanwhile, is tantalizingly close to being my favorite TV show of 2023.
It's been a long time since a show took my breath away this completely, so I must warn you: Drops of God, based on a manga series of the same name, packs quite an emotional punch. But stick with this show about the inheritance battle over a wine estate, and I promise you'll be well-rewarded. Drops of God offers viewers a rich, full-bodied narrative with notes of passion, beguiling old-world beauty, and the all-encompassing search for one's identity.
A quick summary of what the show is about: Alexandre Léger, a fictional legend in the world of wine, has died. And he leaves behind two potential heirs to his extraordinary wine collection, valued at $148 million: A daughter in Paris, Camille, who hasn't seen her father since her parents separated when she was young. And Alexandre's protege, the brilliant young oenologist Issei Tomine.
Alexander has set up a series of tests to see which of those two should inherit his empire — tests that pit the biological daughter against the "adopted" son. To prepare, Camille decamps to a vineyard in France owned by one of her father's friends, and she spends a month learning everything she can about the different smells and tastes of wine. Issei, meanwhile, has his own hurdles to overcome. Again, I can't stress enough: Drops of God is a masterful, must-watch Apple TV+ series.
Finally, we come to Bad Sisters, and can I just say — shows about the possibility of murdering someone have no business looking as good as this one does.
To that last point, this Irish black comedy presents Ireland's countryside, cities, beaches, small towns, and more in all their resplendent glory. It almost makes you forget that (no spoilers) there's a question about whether or not the show's core sisters will go through with a murder that they start off joking about. The husband of one of the sisters is a cretinous a-hole, and he eventually turns up … you guessed it! … dead.
Don't worry, though — this is an Irish tale, through and through, which means the plot is much more entertaining than it sounds.
"He's sucking the life out of her," Sharon Horgan's Eva Garvey laments at one point during a meandering conversation between the sisters about the soon-to-be-dead Mr. A-hole. A bit of a morbid brainstorm follows. "Well, we'll just have to wait till he dies of cancer or something."
"…Why not give nature a helping hand?"
From the official Apple TV+ description: "A delicious blend of both dark comedy and thriller, Bad Sisters follows the lives of the Garvey sisters, who are bound together by the premature death of their parents and a promise to always protect one another."