A new report from a trusted source says that Humane plans to sell the Ai Pin gadget for $1,000, and that's not including the monthly subscription you'll need for cellular data. For the same $1,000, you could get an iPhone 15 Pro and run the ChatGPT app on it. Or get a Pixel 8 Pro and experience Google's starting-to-get-personal personal AI.
Also, my first reaction upon reading the rumor was that I'd rather pay $3,500 for the Vision Pro spatial computer and then wait for it to get Apple GPT. But then I realized that Humane might be offering us a preview of what personal AI hardware will cost. And I don't think it can be cheap. Nor should we want it to be.
The Ai Pin will be unveiled on November 9th, at which point we'll get the official pricing structure for the device. That's a few weeks later than the initial October 14th launch event that Humane planned.
According to The Information, that's because Humane decided to quietly push the launch date upon learning that OpenAI's Sam Altman was working on the "iPhone of artificial intelligence" with former Apple designer Jony Ive and SoftBank's CEO Masayoshi Son.
Sam Altman happens to be a significant Humane shareholder. He must know what the Ai Pin is and what it can do. Humane informed other shareholders that the reports pairing Altman with Ive have nothing to do with the Ai Pin. But, as The Information puts it, the idea sounded "uncannily similar" to the product it was building, "a wearable assistant built in part on OpenAI technology."
Humane might not like it, but OpenAI needs its own ChatGPT hardware. Software alone will not suffice. Until then, the Ai Pin might be the closest thing to it.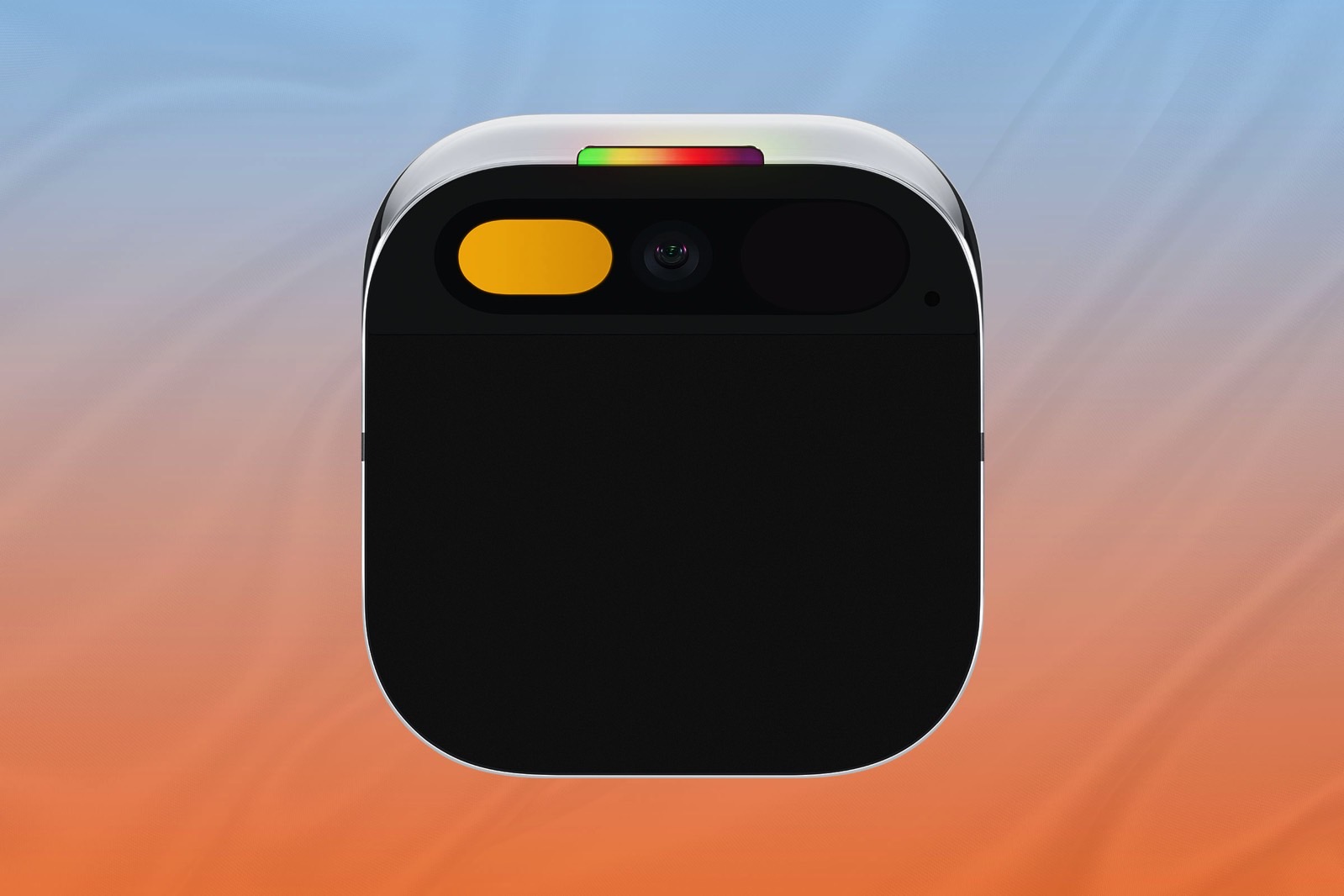 Humane has been teasing the Ai Pin in various ways this year. It gave the product an exciting demo during a Ted Talk earlier this year, highlighting impressive personal AI features that were unlike anything we've ever seen. That includes access to personal data, which personal AI should be trusted with.
It then showed the Ai Pin in the wild, giving it to fashion designers to parade it in Paris and show us how cool it is to be worn.
Finally, a report last week gave us the actual design above and revealed the Ai Pin will work on proprietary software that will involve OpenAI's ChatGPT and custom code.
The Information (via The Verge) helps fill in the gaps a few days before the announcement, seemingly confirming the wearable will run a proprietary large language model.
The Ai Pin is "a small, screenless device about the size of a saltine cracker." It features a camera, a microphone, a speaker, various sensors, and a laser projector. You'll use magnets to attach it to clothing.
A Snapdragon chip will give it "smartphone-level speed, connectivity, camera capabilities and security." Also interesting is the detail that Humane will become an MVNO, so you'll buy cellular service directly from it.
Humane's co-founder Bethany Bongiorno teased the company's big ambitions during the Ai Pin's Paris Fashion Week cameo. The Ai Pin is "a phone, contextual computer, and software platform. Built from the ground up for AI."
Such ambitions require proper funding. AI, like ChatGPT and Google Bard, is expensive. Creating a personal (that's private and secure) AI might be even more costly. The sales of hardware paired with a monthly subscription will help with that. And it'll help pay for the Ai Pin's research and development. Humane has been working on the product for some five years.
It's way too early to say whether the $1,000 Ai Pin will be successful. Especially since this thing doesn't have a screen. And we still have plenty of questions about it that Humane will need to answer. But I will say that my interest has been piqued. Even if I don't end up buying (or keeping) the Ai Pin, I'll be ready to accept that the personal AI hardware I want can't be cheap.