Streaming services like Netflix haven't always had the best luck when it comes to comedy series, with titles in that genre ranging from Inside Job to Blockbuster, Glow, Insatiable and so many others all having met an untimely end and wound up in Netflix's graveyard of canceled shows.
Maybe it has something to do with the subjective nature of comedy — with all of us finding different things hilarious and entertaining — and such things also changing over time. This is why, for example, you'll sometimes hear or read commentary about a classic like The Office that would have no doubt fallen victim to cancel culture if it had launched in the last couple of years. But then there are outliers like Mo — one of the highest-rated Netflix comedies ever, which the streaming giant just renewed for Season 2.
Mo coming back for one more season
Here's something you rarely see for Netflix comedies, much less the streamer's shows in general — Mo currently has a perfect 100% critics' score on Rotten Tomatoes. Among viewers, the score is a still-strong 88%, which probably helps explain why the show is coming back.
In Season 1, the series introduced us to Mo Najjar, a Palestinian refugee trying to keep his family together in Houston while also trying to secure asylum. The comedy was inspired by the life of star, co-creator, and executive producer Mo Amer, and Season 2 will bring the story to an end.
Explains Netflix about the 8-episode comedy series:
"Mo Najjar straddles the line between two cultures, three languages and a ton of bullshit as a Palestinian refugee constantly living one step away from asylum on the path to U.S. citizenship. His family — including his resilient and spiritual mother, sister and older brother — flee to Houston, Texas. Laughing the pain away, Mo learns to adapt to his new world though getting ahead in life comes with several setbacks."
Attesting to the special nature of this heartfelt Netflix comedy, the show has also racked up a ton of acclaim since its debut back in August including winning the Gotham Award for Breakthrough Television Under 40 Minutes. Mo will also be honored at the 2023 American Film Institute Awards, and Amer has been nominated for a 2023 Independent Spirit Award.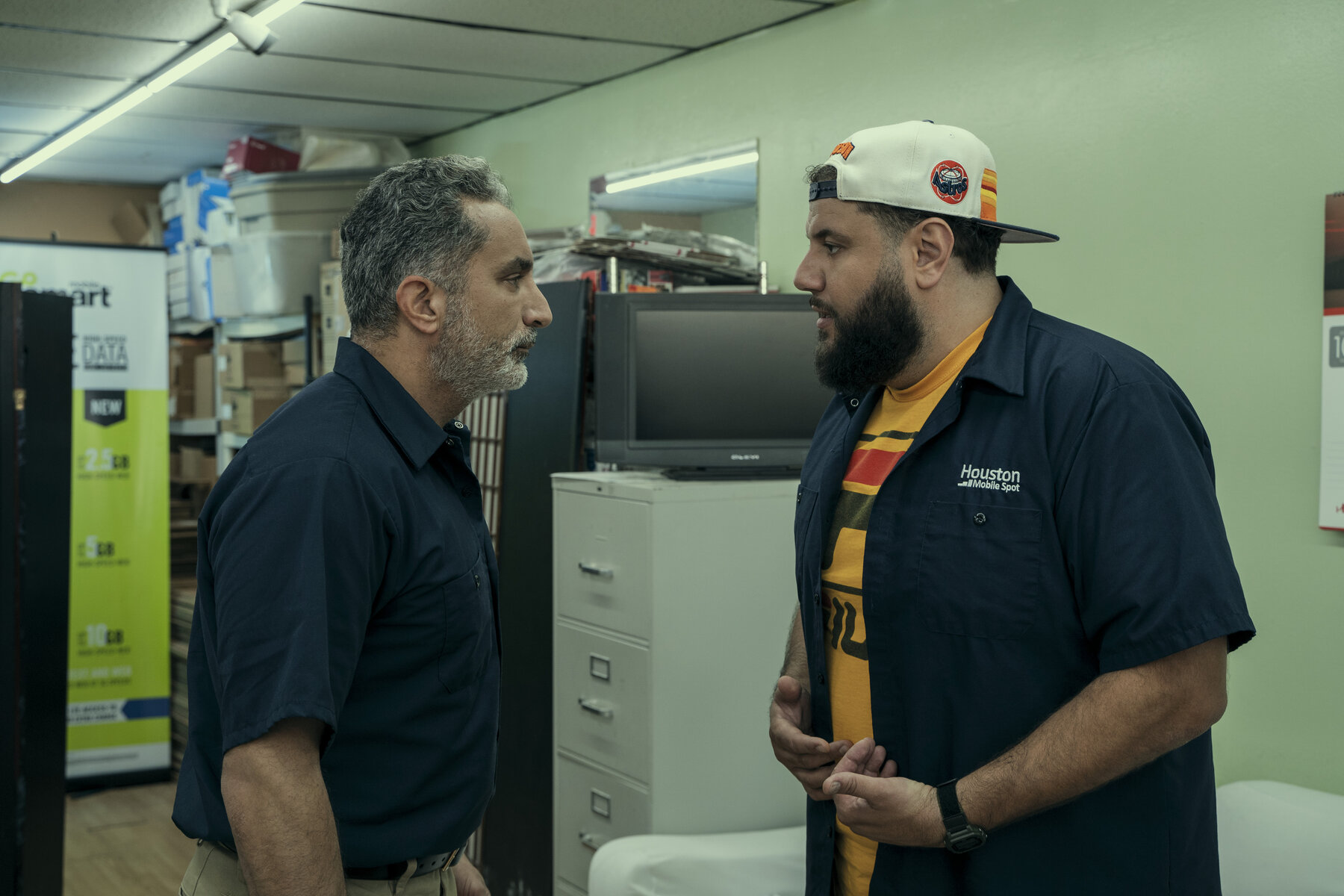 Other top-rated Netflix comedies to check out
Besides Mo, meanwhile, other top-rated and critically acclaimed Netflix comedies include:
I Think You Should Leave With Tim Robinson
This sketch comedy series from Saturday Night Live alum Tom Robinson is another critical darling, enjoying a near-perfect 98% critics' score at the moment on Rotten Tomatoes. The sketches are equal parts hilarious, weird, bizarre … and did we mention side-splittingly hilarious?
Derry Girls
Lisa McGee's coming-of-age comedy Derry Girls — about a group of friends growing up in Northern Ireland — blends humor and pathos into one of the most extraordinary Netflix comedies I've ever seen.
It can go from hilarious moments like a priest encouraging the children to give visitors from Chernobyl a warm welcome ("They've come over to give their wee lungs a bit of a clear out") to the girls dancing, carefree, on stage in school to the sound of The Cranberries' Dreams ("All myyyy life, is changing every day …") while their parents at home are watching a harrowing newscast about another bombing as part of the period that gripped Ireland for so long known as The Troubles.
A 10/10 show, and no wonder this series has a 99% critics' score on Rotten Tomatoes.