Netflix has once again jacked up the prices of a few of its subscription tiers in the US, so now it's time to talk about the only thing that can conceivably take a least some of the sting out of that news: Brand-new releases to stream. If the streaming giant is going to ask you to cough up a little more money each month, in other words, at least it helps to be reminded that your reward is a never-ending spigot of new movies and TV shows to enjoy, right?
As we do each week, what you'll find below is a preview of what we think are some of the most noteworthy, can't-miss Netflix releases coming over the next several days, including some captivating new documentaries, a new K-drama with one of Netflix's biggest Korean stars, star-studded new movies, and much more.
The biggest and best Netflix releases next week
I'm adding the five new Netflix releases below to my own watch list next week — but, of course, this isn't all that's coming next week for Netflix subscribers. There's also a ton of other new releases hitting the streamer beyond these titles, and you can check out the full October release slate right here. For now, though, let's take a closer look at a few of the new titles: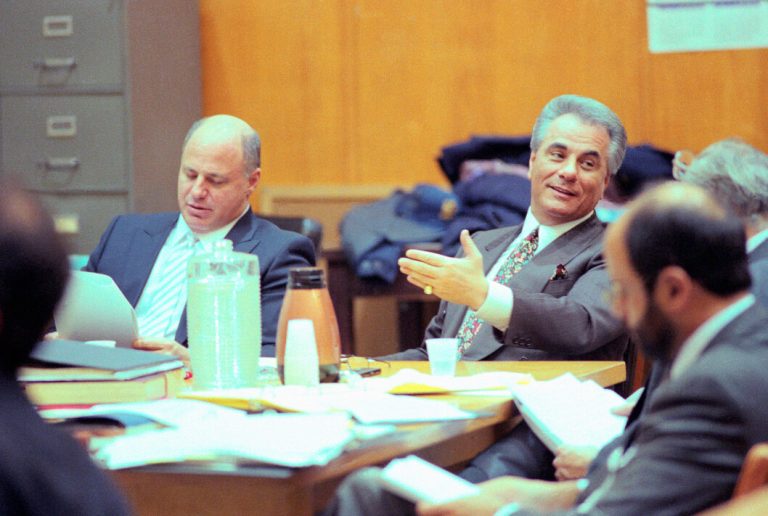 First up, this three-part docuseries from the creators of Netflix's Fear City charts the rise and fall of a real-life crime boss who enjoyed a level of single-name infamy on par with Al Capone's. We're referring to Gambino crime family boss John Gotti, the late head of what was once the most powerful criminal syndicate in the US.
This one has been on my list, primarily because Fear City — about New York's fight against the mafia's five crime families there — was such a riveting watch. Explains Netflix, about Get Gotti: "It's 1985 and John Gotti is the most powerful man in New York; he's also the most surveilled. His public execution of 'Boss of Bosses' Paul Castellano sets in motion a series of events that catapults the young mobster to the helm of America's most powerful mafia family.
"As the tentacles of Gotti's criminal enterprise extend deep into the heart of the city, law enforcement and state prosecutors scramble for their chance to bring the charismatic Godfather to his knees."
The thing that blows me away about this next title from the upcoming week's Netflix releases is actually a statistic:
At one point during Life on Our Planet, an eight-episode Netflix docuseries from Silverback Films and Steven Spielberg's Amblin Television, viewers are given a mind-boggling data point. It's the fact that there are some 20 million species that call planet Earth home today — and yet, as staggeringly high as that number may be, it's still a drop in the bucket compared to the total number of species that have come and gone from Earth over the course of history.
More specifically, 99% of all of the planet's inhabitants are no longer around. To put it even more simply, most of what's come and gone on Earth is … already gone. Life on Our Planet is the story of what happened to all of the species that are now lost to the past. And, given that the series is a partnership with Industrial Light & Magic, it should come as no surprise that the visuals here are also quite stunning.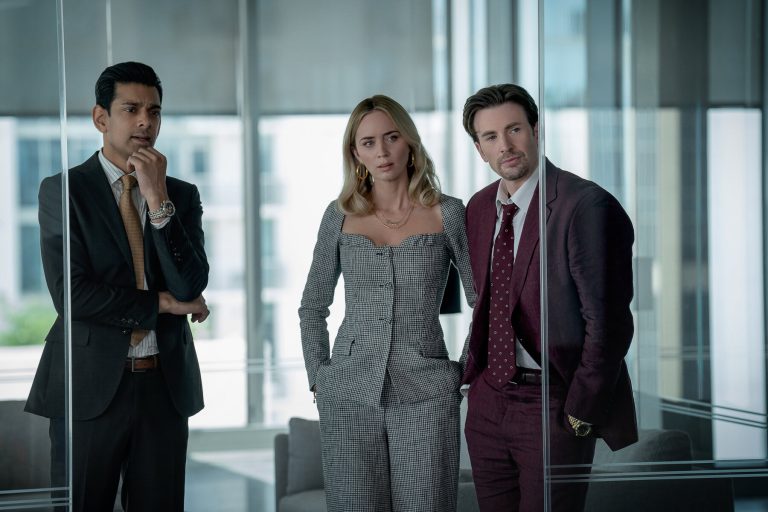 Do we really need yet another streaming title that exposes shady pharmaceutical hotshots as peddlers of snake oil?
Of course we do — if you ask Netflix, that is.
In Pain Hustlers, Emily Blunt plays a single mom working as a stripper who gets presented with an irresistible offer from a generous customer (Chris Evans): Come work as a rep for fentanyl. That offer, Netflix's official synopsis explains, "puts her on an upward trajectory economically but (a) dubious path ethically as she becomes entangled in a dangerous racketeering scheme. Dealing with her increasingly unhinged boss (Andy Garcia), the worsening medical condition of her daughter (Chloe Coleman), and a growing awareness of the devastation the company is causing forces Liza to examine her choices."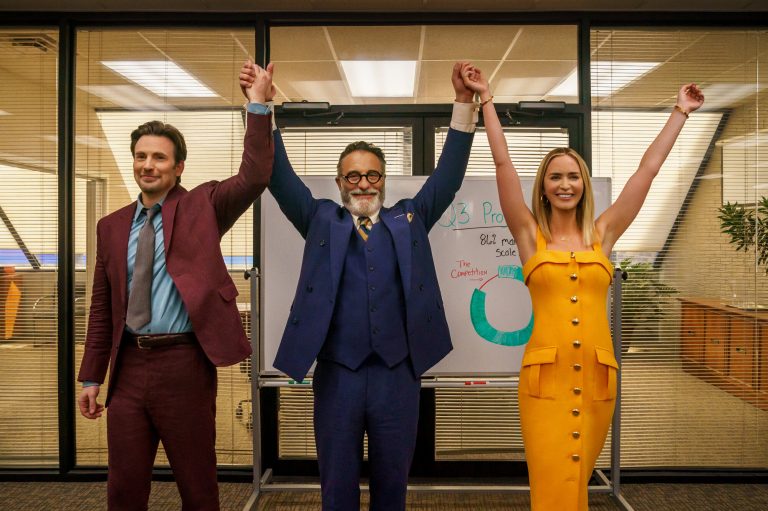 As an aside: Speaking of re-examining choices, I'm sure Blunt would love a re-do of her 2012 TV interview that's just now resurfaced, right smack in the middle of press for her new movie (in the old interview, Blunt fat-shames a waitress). I suppose Jonathan Dunne was right when he opined about the fickle nature of time, that it's "always and never on your side."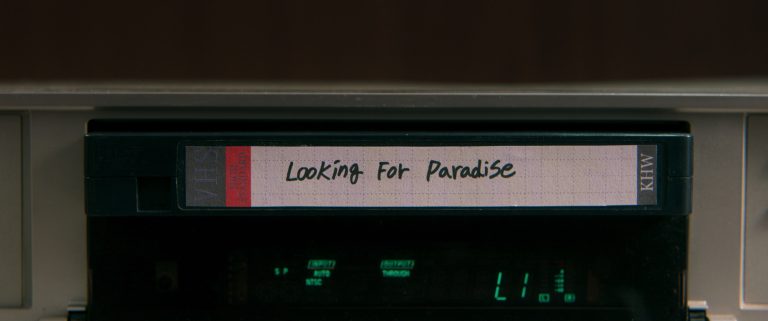 As for the other most interesting Netflix releases coming over the next several days, Parasite fans won't want to miss Yellow Door: '90s Low-fi Film Club — a documentary all about the 1990s-era cinephile scene in Korea.
This documentary is really a love letter to the heady days of the VHS era, when a group of 20-somethings gathered to study films before the advent of the internet. It tells the story of the first generation of Korean film obsessives who formed the "Yellow Door Film Club," and of Parasite director Bong Joon Ho's career eventually taking off. "At the end of the day, manics, nerds, geeks — whatever you call them — have in common loneliness," explains Yellow Door director Lee Hyukrae in a Netflix Q&A.
"That's why they're so happy to see someone who is equally passionate about something as they are. That's how the Yellow Door Film Club was founded. We were just a group of misfits who got each other."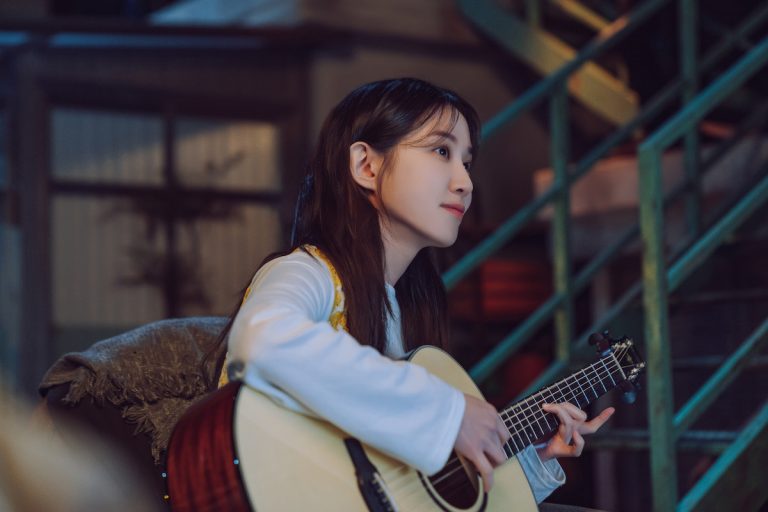 And speaking of Korean content: This final title is for all of you whose hearts were melted by Park Eun-bin in Netflix's Extraordinary Attorney Woo — one of the streamer's biggest releases of 2022 that very much took the world by storm.
In this new Netflix series, Park brings her radiance, charm, and charisma to the role of an aspiring singer who's now re-entering society … 15 years after being stranded on a remote island. There's a kind of Kimmy Schmidt effervescence and lightness of being here, recalling that previous Netflix character who reintegrates with society after being rescued from a doomsday cult. The main difference being, of course, that Castaway Diva is a Korean series — which, in and of itself, is a step up in terms of quality.
That Castaway Diva has a star of uncommon grace and likability at its center notches it even higher in my book, especially after how well Park carried Extraordinary Attorney Woo on her shoulders.