We're under Android assault this month, as the major smartphone vendors in the world are launching their latest devices, many of them being flagship devices worthy of your attention this holiday shopping season. After the LG V40 ThinQ, Pixel 3 series, and Razer Phone 2, it's time for Huawei on Wednesday to unveil its next Mate flagship. The OnePlus 6T, meanwhile, will be announced on October 30th. On top of that, we also saw a couple of new mid-range phones this month, including a new Nokia phone, and Samsung's first handset with four cameras on the back — oh, and there's also this silliness on top of everything. None of these phones feature 5G support, but the first real 5G phone is also dropping this month, even though you won't be able to use 5G networks for quite some time.
A few months ago, Motorola unveiled a phone that will connect to 5G networks next year with the help of a 5G module. That's technically the first 5G phone in the world, a device that doesn't sport any 5G components.
On October 25th, Chinese smartphone maker Xiaomi will unveil the Mi Mix 3, an all-screen device that will also sport 5G support, according to this teaser, reposted on Twitter by Ice Universe.
Xiaomi officially announced that it will release the world's first 5G mobile phone:Xiaomi MIX3 on October 25th. pic.twitter.com/wPm2qEKAiq

— Ice universe (@UniverseIce) October 16, 2018
The image teases a phone that will have a slide-up mechanism that will hold the front-facing cameras, similar to what Oppo has done with the Find X, which means the Mi Mix 3 shouldn't have any bezels.
The image also teases speed, likely related to 5G support, and mentions 5G. Sadly, for anybody excited to experience 5G speeds, you'll still have to wait a while for the first 5G markets to light up, which means you won't be able to take advantage of 5G support for several months.
Xiaomi also posted a different teaser on Weibo (below) for the Mi Mix 3, that also teases the slide-up camera mechanism. This time around, however, we have no 5G mention. The October 25th launch date is visible in both images.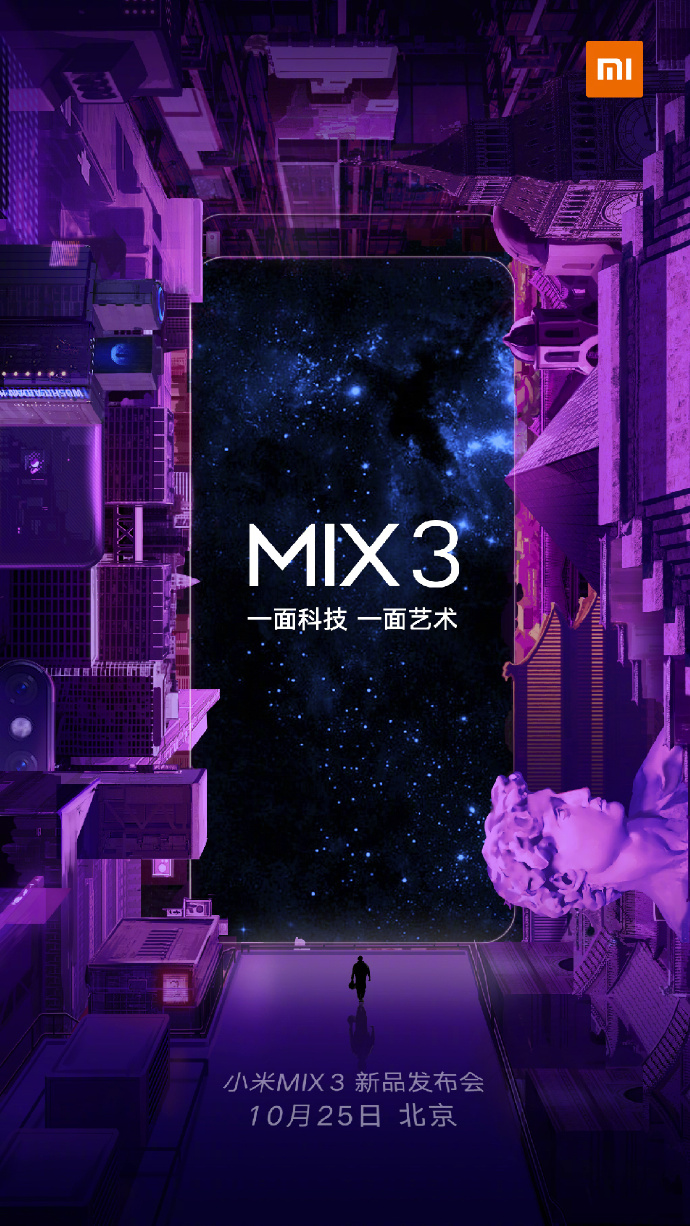 And let's not forget that Xiaomi did tease that a 5G phone was in the works a few weeks ago: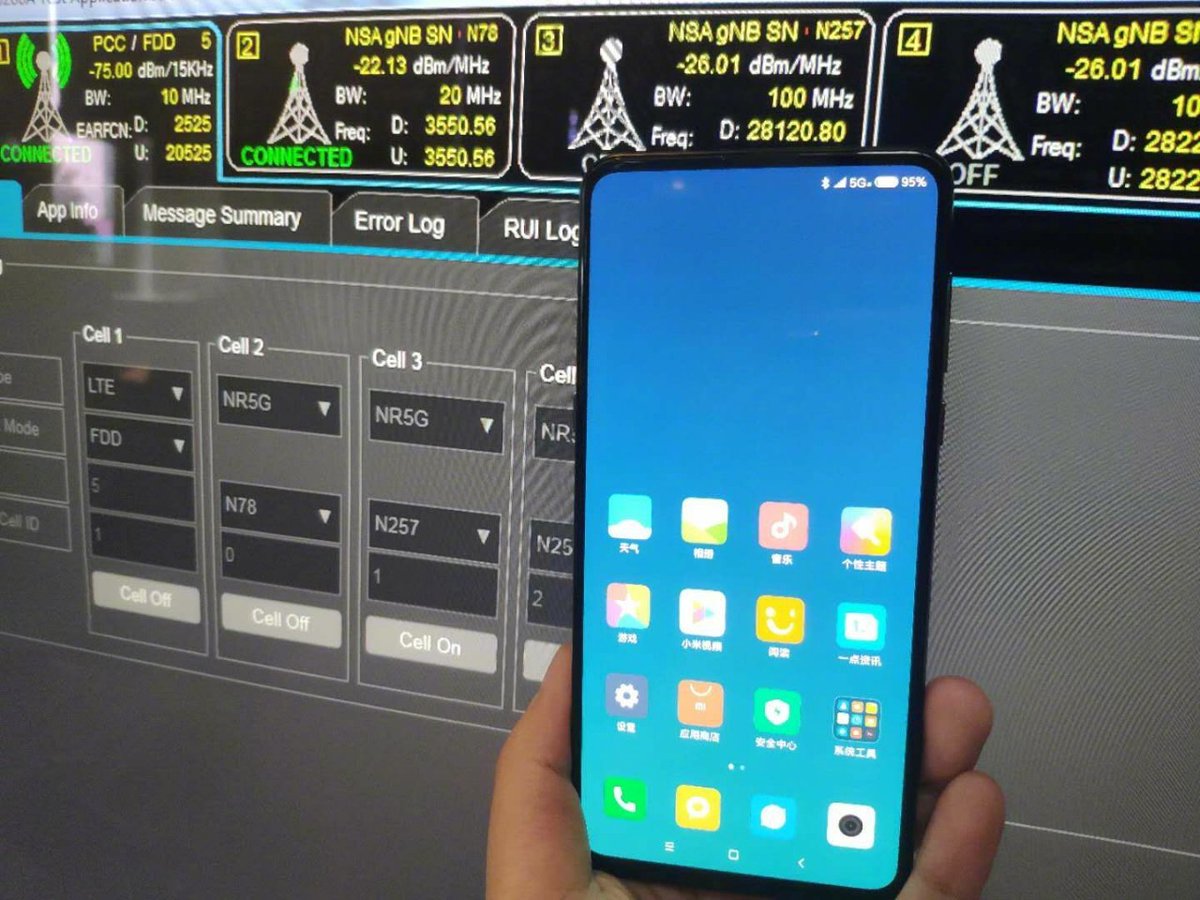 It's unclear when the Mi Mix 3 will be shipped, or how much it'll cost. But Xiaomi is using the same handset family of devices to snag a new "world's first" title. The original Mi Mix, launched a couple of years ago, was the first to feature an all-screen design, well before Samsung's Galaxy S8 or Apple's iPhone X. The Mi Mix 3, meanwhile, will be the world's first true 5G phone.