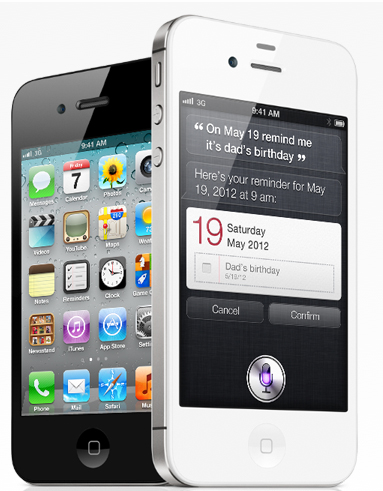 People are disappointed. What else can I say? With all of the hype, and even our own reporting, Apple should have released a real iPhone 5. But it didn't, and the fact that Apple is releasing the same exact model with internal upgrades is upsetting to a lot of people. You know what, though? The overwhelming majority of people probably couldn't care less.
Let's look outside the bubble and think about the general consumer. Apple introduced a new phone that's upwards of twice as fast as its predecessor, has better graphics performance than any other portable gaming device, features an upgraded camera that can take photos as good as a stand-alone camera, and capture video that's better than a Flip camcorder. One device that works anywhere in the world with even better battery life, the ability to display your photos, videos, games, web browsing and more on your big screen HDTV, and a revolutionary virtual private assistant that can find you places to eat, book calendar appointments for you, read and reply to all of your messages and emails, and look up the answer to practically any question for you.
Who's disappointed again?
To the general consumer, Apple just made the best-selling — and let me add, best — smartphone in the world leaps and bounds better. The design of the original iPhone 4 is not only an engineering feat but a design masterpiece, and there's no reason why we should expect a brand new case for every phone Apple releases. Has the exterior of the MacBook Pro changed dramatically in the last few years? Has the exterior of an iMac changed dramatically in the last few years?
The hype machine was out of control this time around, and many people in the tech world wanted Apple to not only hit a home run, we wanted the company to hit it out of the park because we're used to Apple doing that. In reality however, Apple did hit it out of the park, and we'll all get to see it in the sales numbers of the iPhone 4S, which will be the best smartphone Apple's ever made, and best smartphone in the world.
By offering the iPhone 3GS free on contract, the iPhone 4 for $99 on contract, and the iPhone 4S starting at $199 on contract, there isn't any reason to buy a competitor's phone anymore. With iCloud, iOS 5 and all of Apple's new features and services, Apple isn't treading water, it's making the water evaporate while its competitors still try to match its innovation in hardware, software, ecosystem, apps and services.
Being available at three major carriers in the U.S. is also huge. With AT&T, Verizon Wireless and Sprint all offering the iPhone 4 and iPhone 4S starting October 14th, in addition to the global launch, I think we'll see that only a very small minority of people (who are probably still going to buy the iPhone 4S anyway) were disappointed. Consumers in general, however, will be in line with a latte and cinnamon swirl coffee cake waiting for the stores to open at 8:00 a.m.