One of the only reasons I still have cable is to watch live sports, which are still locked behind a paywall, but those once impenetrable walls are actually beginning to fall. This week, Formula E announced that it would be partnering with CBS Sports and Roku for its tenth season starting in January 2024. This will be Roku's first real foray into the field, and it's one of the rare occasions for fans to watch live sports completely free of charge.
CBS previously struck a deal with the ABB FIA Formula E World Championship, but for season 10, five of the races will air live on CBS and also be simulcast on Paramount+. Roku users that subscribe to Paramount+ will be able to watch these races live through the app.
Additionally, Formula E will stream 11 races live on The Roku Channel, which is Roku's free ad-supported streaming TV service. The Formula E season 10 calendar features 17 races, which means you'll be able to watch a majority of the season for free: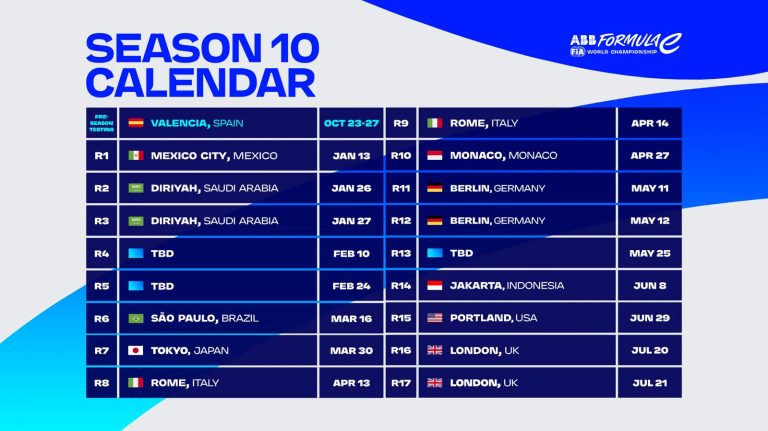 "I think part of what's going to be interesting about the sports landscape as it evolves over these next few years, is seeing which live sports end up behind a paywall and which ones don't," David Eilenberg, Roku's head of content, told The Hollywood Reporter in an interview. "In this case, it's our pleasure to be able to offer the races to our viewership just as we do with everything on The Roku Channel: Completely for free."
Formula E is a motorsport championship series for electric cars. The inaugural season began on September 13, 2014, in Beijing, China. Six seasons later, in 2020, the Formula E Championship was granted FIA World Championship status.
Whether or not you have any interest in racing, this could be the first of many dominoes to fall as sports leagues begin to test the waters of free, ad-supported streaming.
Considering YouTube just reportedly paid $2 billion for the rights to NFL Sunday Ticket, we don't expect pro football games to stream for free on Roku or Tubi any time soon, but Formula E won't be the last sport to broadcast its races, games, or matches free of charge.