The most substantial PS4 update since launch has arrived.
After years of anticipation, Sony has finally brought some of the most frequently requested features to its latest console, including the ability to create folders and organize your library, overhauls for the Quick Menu and Share Menu, HDR support and a major UI refresh that will change the way you interact with your PS4.
SEE ALSO: Demo disc included with PlayStation VR will feature 18 games
The first thing you'll notice after you install the latest system software update is the new UI. Nearly everything on the console has received a facelift, from the backgrounds to the What's New tab to the popup notifications and system icons.
The visual improvements are nice, but an update of this magnitude would have been meaningless if Sony hadn't added some long-awaited functionality to the main menu. Starting today, you'll finally be able to put your games into folders, which means less time scrolling across the screen to find your favorite games.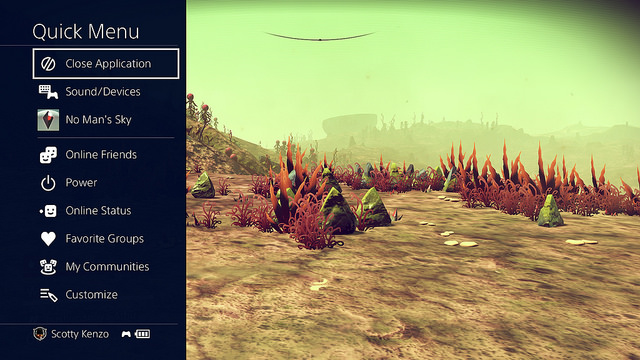 Today also marks the beginning of the HDR era for the PS4. With Update 4.00, every single PlayStation 4 console on the planet will become HDR capable. As long as you have an HDR display, you'll be able to start enjoying HDR content immediately, whether you own a launch PS4, a slim PS4 or a PS4 Pro.
Speaking of the PS4 Pro, there are a few changes in the software update that set the table for its release in November. For example, with this update, you'll be able to stream in 1080p through Share Play and Remote Play. You'll also be able to transfer data over a wired LAN connection, which will make the transition to a PS4 Pro easier than it would have been over the cloud.
There are plenty of other refreshes, fixes and improvements, but these are the highlights. Download the update now to see what else has changed,