We were anticipating huge delays for various MCU projects, and Marvel finally delivered them. Technically, it's Disney shifting dates for titles across multiple properties, as Star Wars and Avatar also saw big changes. Marvel and Disney can announce updated Avengers 5 and Avengers 6 release dates all they want, but they do not control the rights to the Spider-Man universe. That means we still have no idea when Spider-Man 4 will hit theaters, as Sony never gave us a release date.
Given Marvel's calendar changes, the ongoing writers' strike, and Tom Holland's break from acting, we don't expect Sony to announce Spider-Man 4 anytime soon. But I already have a big reason to be excited about the sequel. That's thanks to Kingpin actor Vincent D'Onofrio and his rather NSFW threat toward Spider-Man during a recent panel.
Obviously, we expect more Kingpin vs. Spider-Man confrontations in the future, especially in a live-action format. So that's not a spoiler. But I will mention several exciting Spider-Man 4 leaks below that do count as big spoilers.
What the Kingpin actor said
D'Onofrio played Kingpin in the Daredevil TV show for Netflix, and then we saw the character in Hawkeye. He'll reprise his role as Winston Fisk in Daredevil: Born Again, and I expect him to also appear in Echo. We could see Kingpin in various other movies and TV shows, and Spider-Man 4 is a strong possibility.
As The Direct points out, the actor has previously teased that he wants Kingpin to fight Peter Parker, including the upcoming Spider-Man 4 movie.
His latest remark came at this year's Fan Expo Philadelphia. Per Fandom Wire, D'Onofrio and Charlie Cox attended the show. At one point, a fan dressed as Spider-Man wanted to ask a question, and that's where D'Onofrio's hilarious NSFW remark dropped:
A fan wearing a Spider-Man costume: "Hi, my name is Steve. I'm a big fan of both of you guys…"

D'Onofrio: "I'm going to get you someday, Spider-Man…"

Fan: "We will see if that happens."

D'Onofrio: "There may be a sea of people between us right now, but I'm going to get you, motherf*cker."
All the decision-makers who would need to greenlight a Kingpin vs. Spider-Man battle are part of that sea of people. That includes top execs at Sony and Marvel. The studios might be working together on Spider-Man productions, but they have separate agendas.
However, let's not forget that Kingpin was a key element of the Spider-Verse story. If it weren't for that Kingpin vs. Spider-Man battle in Into the Spider-Verse, we wouldn't have had such an amazing story in Across the Spider-Verse.
Spider-Man 4 and Daredevil rumors
Seas of people aside, we've seen several exciting rumors so far pointing out to a direct tie between Born Again and Spider-Man 4.
Apparently, Kingpin will become mayor of New York in the upcoming Daredevil TV show. If that happens, a face-off against Spider-Man is inevitable. Remember that after No Way Home, Peter Parker stayed in New York, where he'll continue acting as the neighborhood's friendly superhero.
With Kingpin governing the city, the two characters are bound to clash. And Kingpin will battle all vigilantes who oppose his reign. That includes characters like Daredevil and maybe even Echo (Alaqua Cox).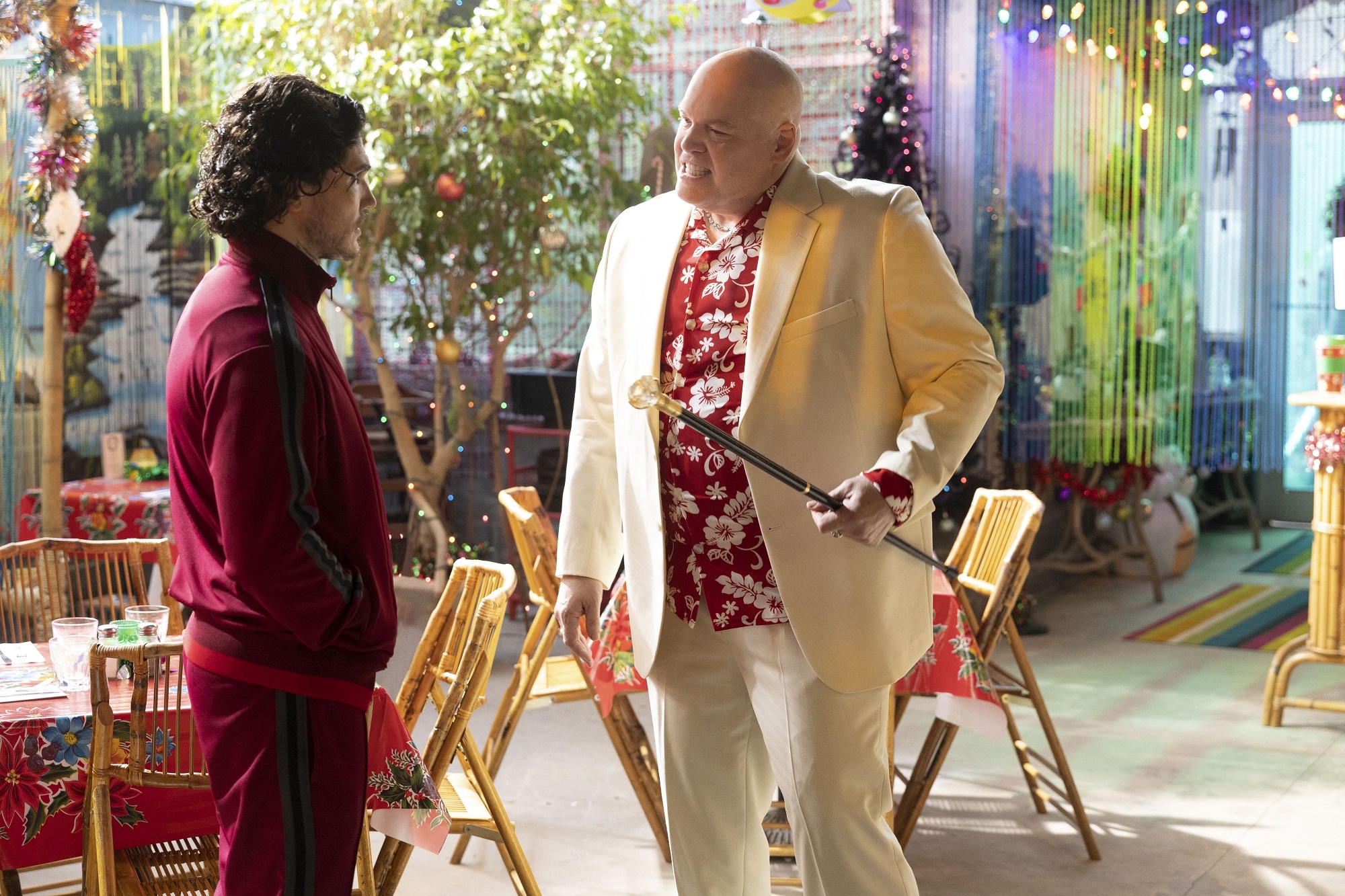 Rumors also say that Daredevil and Spider-Man will partner up in Spider-Man 4. And if that's true, they will have to fight Kingpin sooner or later. Especially if the character turns out to be the main villain of Spider-Man 4.
Separately, Kevin Feige teased that Spider-Man will be involved in street-level action in Phase 5 when discussing Spider-Man 4. As a reminder, Sony and Marvel already confirmed Spider-Man 4 was in the works back when No Way Home was still playing in theaters.
Given those comments, Kingpin's name has to be included among possible Spider-Man 4 antagonists.