Grief is the narrative undercurrent for more than one major new Apple TV Plus series at the moment. There's the newly released Shrinking, from some of the same team behind Apple's Ted Lasso and in which Jason Segel plays a grieving therapist who's still coming to terms with the death of his wife. And in Apple's next big streaming release coming this Friday, the iPhone maker's adaptation of Ann Napolitano's novel Dear Edward will explore similar narrative territory.
In the latter, Edward Adler is a 12-year-old boy who learns he's the only survivor of a devastating commercial plane crash that killed every single other passenger (including his entire family).
Dear Edward on Apple TV Plus
Stars of the new 10-episode series include Connie Britton, Taylor Schilling, and Colin O'Brien. And speaking of Britton, Dear Edward also marks a reunion of sorts — reconnecting Britton and Dear Edward showrunner Jason Katims for the first time since they worked together on NBC's Friday Night Lights series.
From Apple about the new series:
"As Edward and a diverse ensemble of others affected by the tragedy try to make sense of life after the crash, unexpected friendships, romances, and communities are formed. The new series is a heartbreaking, life-affirming, and uplifting story about survival, resilience, connection, and the examination of what makes us human."
In addition to serving as its showrunner, Dear Edward was also written by Katims. He executive produces through True Jack Productions alongside Jeni Mulein, and Napolitano also served as executive producer alongside Fisher Stevens, who directed the first episode.
As of the time of this writing, the show's early reviews have already produced a perfect 100% critics' score on Rotten Tomatoes. But be warned: Dear Edward won't be an easy watch, particularly if you're grieving or going through something similar in your own life at the moment.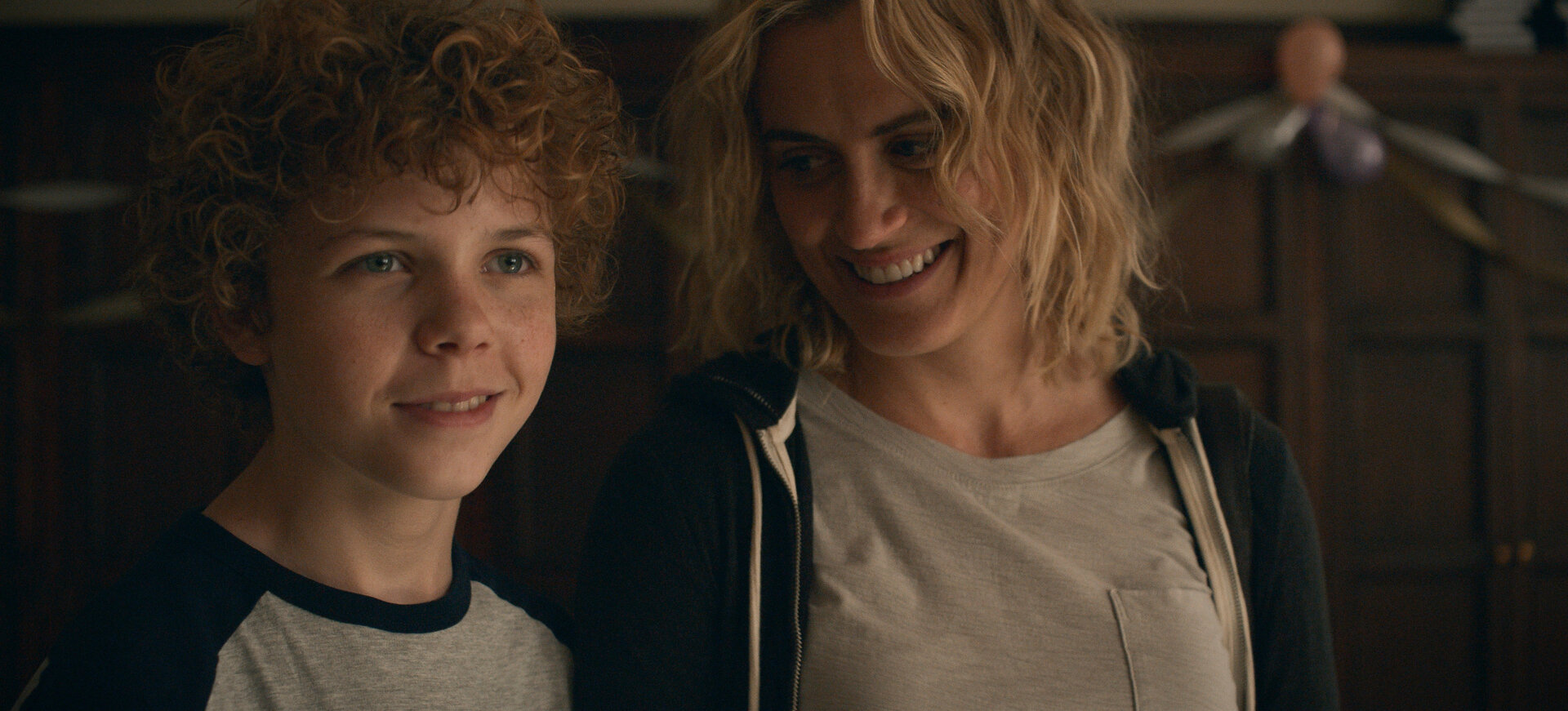 Also coming to Apple TV Plus in February
In addition to Dear Edward, meanwhile, here's a quick look at some of what else is coming to Apple's streaming service in February.
Hello Tomorrow (first three episodes coming on Feb. 17): In this series set in a retro-looking world of the future, Billy Crudup stars as a salesman named Jack who's hawking timeshares on the moon.
Liaison (first episode coming on Feb. 24): Apple has been a little coy with the details about this series, stars of which include Eva Green and Vincent Cassel. Per the company: "Liaison is a high-stakes, contemporary thriller exploring how the mistakes of our past have the potential to destroy our future, combining action with an unpredictable, multilayered plot where 'espionage and political intrigue play out against a story of passionate and enduring love.'"
The Reluctant Traveler (coming on Feb. 24): In this lighthearted docuseries, Eugene Levy gets out of his comfort zone to explore some of the most beautiful locales around the world. It's sort of like Apple's version of Anthony Bourdain's No Reservations … albeit more like, in this case, Mild Reservations, hosted by perhaps the most unadventurous traveler Apple could find.