The NCAA men's basketball tournament tipped off yesterday, and to celebrate the occasion, Sling TV announced three all-new features that sports fans should appreciate. If you have Sling TV and plan to watch countless hours of college basketball this week at work, at home, or even while out at dinner, you might end up taking advantage of all three.
New features coming to Sling TV
Sling TV's first upgrade is an enhanced live sports scores feature. In addition to the vertical sports scores already available on its TV service, Sling added a dedicated row of live scores to the app's home page. Now you can check in on all the ongoing games before you start browsing, which will be especially useful when looking for the most competitive game currently on the air. If you want to switch games, just highlight the score and click it.
Sling's second addition might be the most impactful over the next few weeks, as the service now offers picture-in-picture viewing on browsers. If you're watching a game in your browser, you can use the new Side View feature on Sling TV to keep the video in the corner of your screen while you continue to browse the internet or use other apps.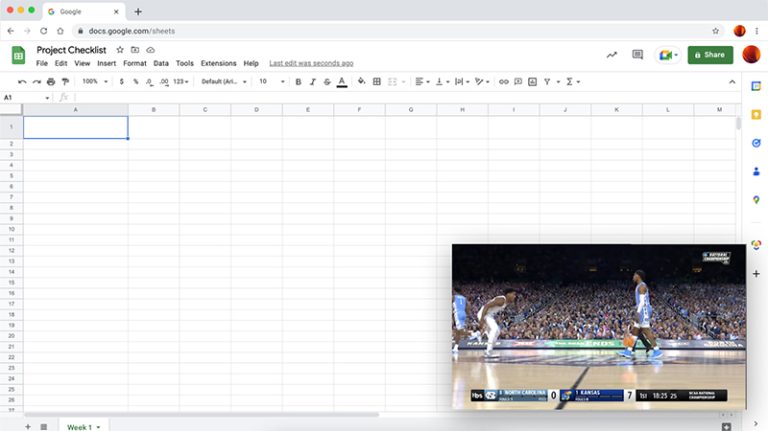 In order to use this new feature, hit the button that reads, "Browse your computer while watching video" in the top-right corner of the player on Sling. You can move the player around your screen at will, and it will always stay on top of any page or app you open.
Finally, Sling launched an iOS widget that will let subscribers see the TV schedule at a glance from their home screen. There are five different style options, including "2 Row" and "4 Row" views depending on how big you want the widget to be on your iPhone.
If you want to watch every game, you can sign up for a trial of Sling Blue today.