Samsung will unveil the Galaxy Z Fold 5 and Flip 5 foldables next week during an event that's scheduled to take place earlier than usual. A week before the Galaxy Z Fold 5 event, Samsung boss TM Roh teases upcoming innovations for the two foldables that sound impressive. Too bad Samsung is coming in second in a race it invented. It feels like Samsung is just reacting to the market rather than leading it.
There's more competition in the space than in previous years, with Google having just launched its first-gen Pixel Fold handset. Separately, Android vendors from China are selling foldables in international markets. And Honor has just unveiled an incredible Magic V2 device that's about as thick as the iPhone 14 Pro when folded.
TM Roh penned a blog post where he teased some of the innovations Samsung will bring to the foldable market with the 2023 models. The new handsets will be thinner and lighter than before, Roh said:
Take, for instance, the act of folding and unfolding a smartphone. It seems simple. However, that simplicity users feel is only achieved through a rigorous focus on what is most essential and intuitive. The minimal, sleek appearance housing specialized hinge functionality emphasizes our commitment and the inherent beauty of essential design.

We've raised the standards for foldable smartphone ergonomics. A difference of a millimeter in a device's thickness may not sound like a big change, but every gram and millimeter in a foldable device requires an engineering breakthrough. It demands craftsmanship with passion. When done well, the benefit to users is huge. That's why we've innovated to make our latest foldables slimmer and lighter than our previous generations.
"Essential" design, by the way, "prioritizes clarity of purpose and ease of daily use."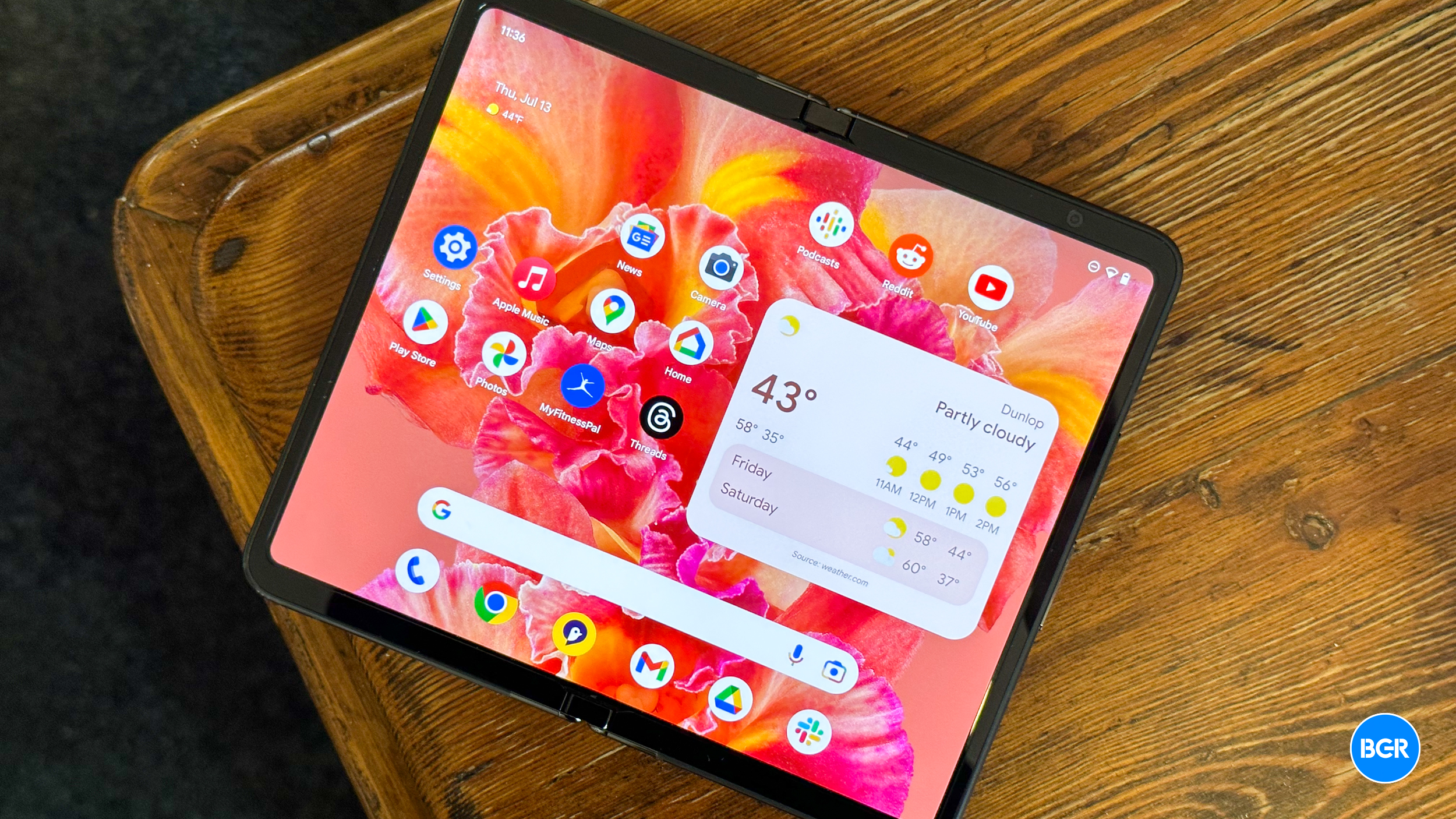 We wouldn't have a foldable market without Samsung pushing the limits of technology. There's no question about it. The failed launch of the original Galaxy Fold is a testament to that. The tech and design were almost ready, but not quite. Samsung had to fix several glaring design and durability issues and postponed the launch. Samsung never gave up on that first-gen device.
Since then, Samsung has iterated on the previous Galaxy Z Fold model, delivering improvements with each generation.
But Samsung never dared to be the first to offer buyers a better aspect ratio for the external display that makes the handset more usable. It also stuck with the bulky Fold design and its hinge gap. And it made minimal progress with the Flip's external display size rather than utilizing the available space.
Foldables from Oppo, Honor, and Google offered these innovations before Samsung could. These companies took the risks that Samsung was too afraid or lazy to pursue in previous years.
Or it might just be that Roh prioritized cost efficiencies over any sort of "essential" designs while it could. After all, Samsung had nothing to worry about until this year. There were no real alternatives to Fold and Flip phones outside of China.
Then again, following competitors while pretending you're leading is what Samsung has been doing in the mobile space since the first iPhone arrived. To this day, Samsung is happier following Apple's lead than setting standards with its Galaxy devices. If only Apple made foldable iPhones…