A few days ago we learned that Netflix was testing its most expensive plan ever in a few key markets, and soon after that Netflix confirmed that tests are indeed underway. The company added that it's looking "to better understand how consumers value Netflix," adding that it may "not ever offer the specific price points or features in this test." But it turns out there may be a real reason why Netflix is toying with the idea of launching a more expensive plan, or increasing prices by limiting the number of simultaneous streams for existing plans.
A research note from Ampere Analysis says that Netflix is paying more money to add new subscribers in the US, and that's why it may need to figure out ways to make up the lost profit. The analysis says that the costs of adding new domestic subscribers has tripled in recent years, reaching $100 per new subscriber. For international subscribers, Netflix pays $40 to $45 per new subscriber.
The costs associated with adding new subscribers can be attributed to marketing and advertising, and the report says Netflix is paying more than ever for domestic marketing. The company spent $300 million in 2014 and 2015 combined. Then, last year alone, Netflix spent $1.3 billion on advertising.
As a result, Netflix needs 11 months to achieve payback on a new domestic customer, or four months in international markets. Ampere says that if global markets will follow the same trajectory as the US, Netflix might have to spend up to 20% of its costs on marketing in the future.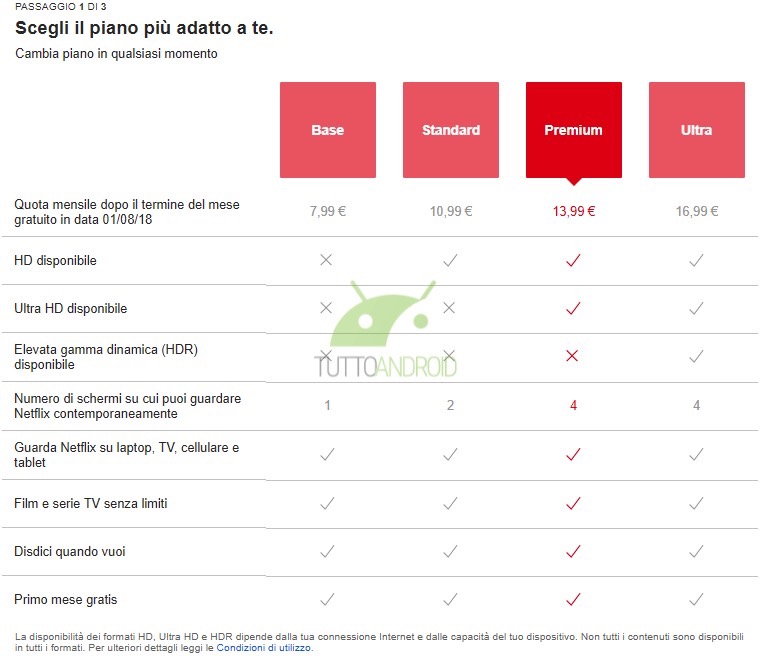 Ampere also has an estimate for Netflix's churn rate, as the company doesn't disclose such details:
Netflix does not publish churn rates, but Ampere's research indicates that between 20%-25% of US Netflix subscribers have a high intention of churning in a six-month period. Benchmarks for other companies show that roughly half of consumers follow through, indicating an annual churn rate of 20%. Each 10% of annual subscriber churn currently adds an extra month to the payback period, so Netflix will need to manage its domestic marketing budget carefully to tackle churn and drive additions.
With all that in mind, last week's leaks make more sense. As a reminder, we saw two different subscription offers from the test, each having four price options. The more tame version only introduces a €16.99 subscription that includes HDR content and up to four screens (image above). The other one (below) also changes the three plans Netflix currently offers, removing screens from each of them, with only the €16.99 option having support for four simultaneous streams.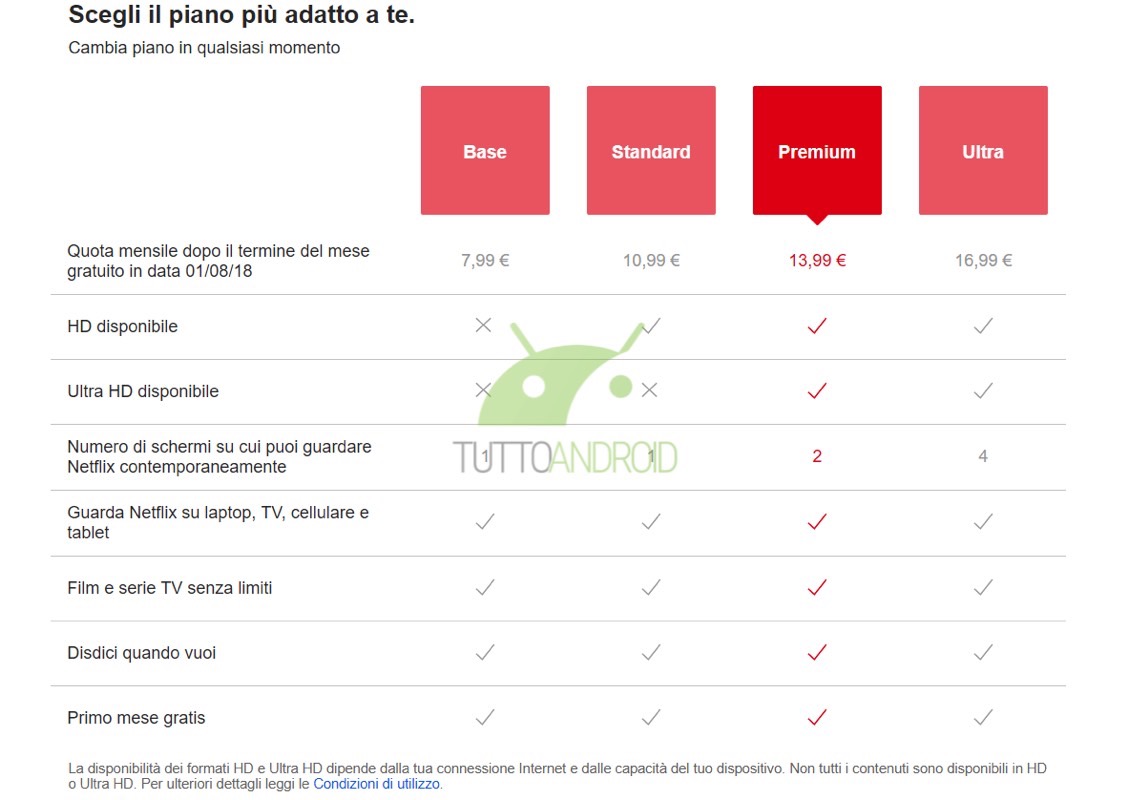 Before you panic about any price increases, you should remember these are just tests and your current price is probably safe for quite a while. Also, remember that with all the content it has to offer, most users agree that Netflix is a monthly subscription worth paying.