We're not saying Apple's new AirPods feature the most incomprehensibly, embarrassingly awful design of any smartphone accessory we've ever seen. But we're also not not saying that. It's almost impossible to fully understand why Apple would release a product that looks so ridiculous, and we're already hanging our heads in shame at the thought of people walking around in public with these hideous wireless earbuds poking out of their ears. We know that much better designs are possible because there are already wireless earbuds available that feature much better designs. We also understand that the gross AirPod stems serve a purpose. But nothing can rationalize these ugly new earbuds, and now a hilarious accessory reminds us just how comical this whole situation is.
DON'T MISS: iPhone 7 preorders: We have entered a parallel universe
Apple is a company that prides itself on design and most of the time, it outshines its rivals and then some. Apple's iPhones are sleek, the Apple Watch is gorgeous and its Mac computers are stunning. But when Apple misfires, it misfires badly. Very, very badly.
Look at this:
And this:
And this:
Seriously… what kind of company designs a rechargeable mouse that you can't use while it's charging?
And now, we have this to toss onto the pile: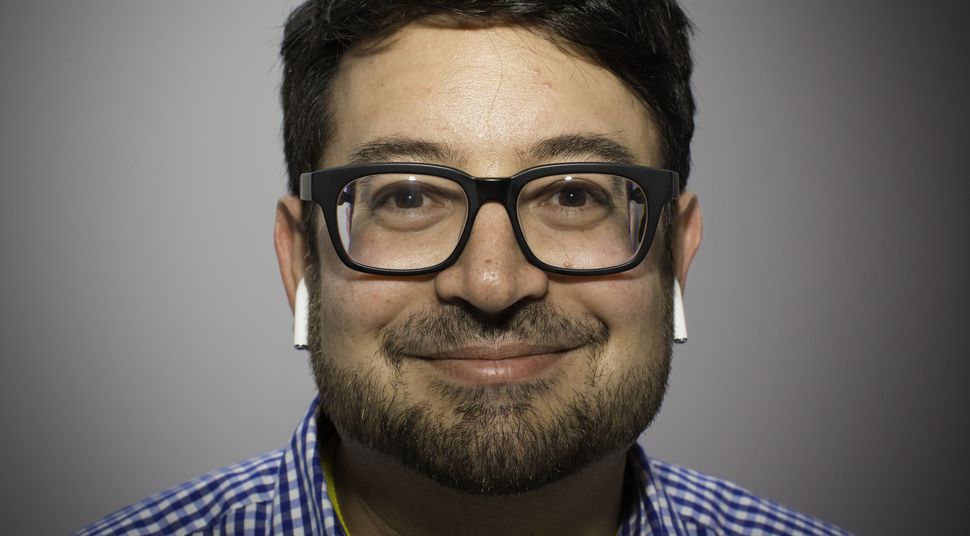 The image above shows CNET's Scott Stein demonstrating just how silly you'll look wearing Apple's new AirPods. So, so silly. And now a playful new accessory called the AirPod Strap shows us how Apple could have fixed the design of its new AirPods: It could have connected them with a cable and made them just like every other pair of wireless headphones out there.
The AirPod Strap is a joke. At least, we hope it's a joke — seriously, don't order one because your AirPods won't work properly with a strap like that attached. But even though they're funny, they also serve as a somewhat troubling reminder that Apple's design missteps aren't just the exception to the rule anymore.