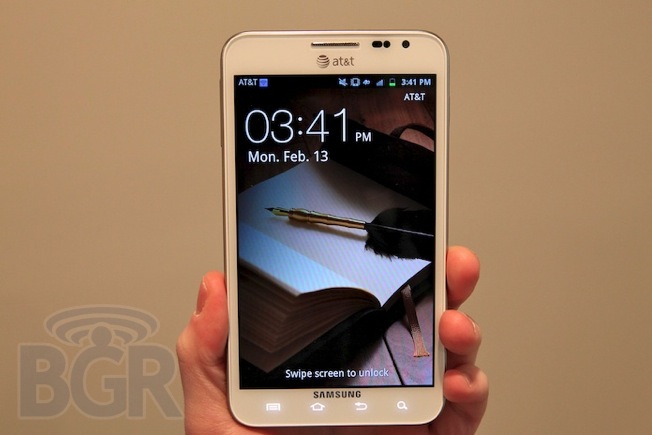 Samsung and AT&T are getting ready to launch a new smartphone, superphone, phablet or whatever else you want to call it, and I picked one up earlier today. It's the first time I have used or even held the device personally, and I really need to share some immediate thoughts even though a full review is forthcoming. This is a phone, after using it for a few hours, that feels like it is too big to be taken seriously. That's the end of it. I don't care if you like large screens on mobile devices, I don't care if you love Android, and I don't care if you love 4G LTE — this is a device fit for use only by such a small subset of the human population that I can't fathom how AT&T and Samsung are putting so much marketing resources behind it. Check out images of the Galaxy Note in the gallery below, and the rest of my thoughts follow after the break.
The Galaxy Note essentially has everything you'd want in a smartphone: a great dual-core processor, a solid camera, a beautiful display and good build quality, and it runs on AT&T's new 4G LTE network that delivers incredibly fast downloads speeds. Plus the battery seems actually decent so far, which is a triumph for modern smartphones.
Throw all of that right out the window.
The phone is too big. You will look stupid talking on it, people will laugh at you, and you'll be unhappy if you buy it. I really can't get around this, unfortunately, because Samsung pushed things way too far this time.
You can't use it one-handed, and I can't even type on it easily with two hands. I'm almost offended by this product, and I love a lot of what Samsung is doing — in fact, the company's current flagship is my favorite Android smartphone in the world. But the Galaxy Note just feels like a joke. And the worst part? Look at the display and how it's manufactured and designed. See any resemblances to anything else?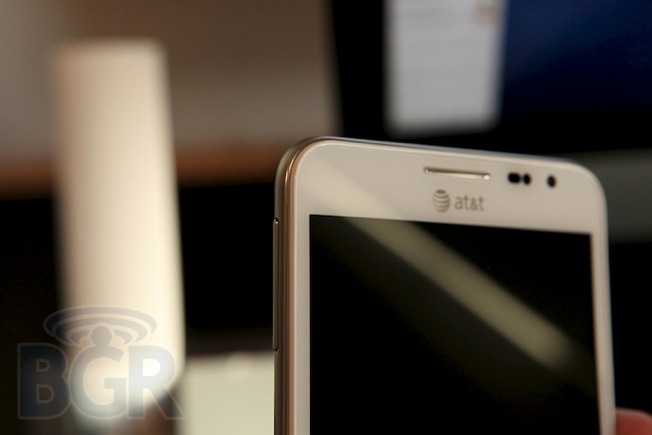 I feel like no one else is saying this, and since I've not ever been one to hold back what's on my mind I absolutely will — enough is enough. I've had it with incremental updates to Android smartphones every two weeks, I've had it with the super-sized ridiculousness, and I've had it with all of these marketing gimmicks. Just focus on a quality product, and you won't have to release eight "flagship" models a year.
But you have a stylus that comes with it, so I guess that makes up for any similarities with rival devices. Kind of like those lollipops you'd get at the dentist after someone just went Mike Tyson on your tooth.