Avengers 5 will not be the first big MCU crossover of the Multiverse Saga, as Thunderbolts will hit theaters well before The Kang Dynasty. Sure, the Thunderbolts aren't beloved superheroes like the Avengers, but we're still looking at a team of superpowered individuals with unique sets of skills and abilities. And some of them are Avengers material, especially Bucky Barnes (Sebastian Stan) and Yelena Belova (Florence Pugh).
But it turns out the team might see big changes by the time Thunderbolts hits theaters. We already expect surprises, as Marvel likely didn't reveal the full roster when it released the image above at D23 Expo. But Marvel also happens to have removed the artwork, which suggests the studio might have changed the Thunderbolts team. Mind you, Thunderbolts spoilers might follow.
The official Thunderbolts team
Marvel unveiled seven Thunderbolts team members at D23 Expo, including Val (Julia Louis-Dreyfus). Val is the leader of the team, and thanks to Wakanda Forever, we know why. She happens to be the CIA director, and that explains her authority and why she'd lead the team of misfits and anti-heroes.
Joining Bucky, Yelena, and Val are Red Guardian (David Harbour), Taskmaster (Olga Kurylenko), US Agent (Wyatt Russell), and Ghost (Hannah John-Kamen). Since this is the equivalent of DCEU's Suicide Squad, we expect other surprise members on the team. Like Zemo (Daniel Brühl), who could always show up in such a company.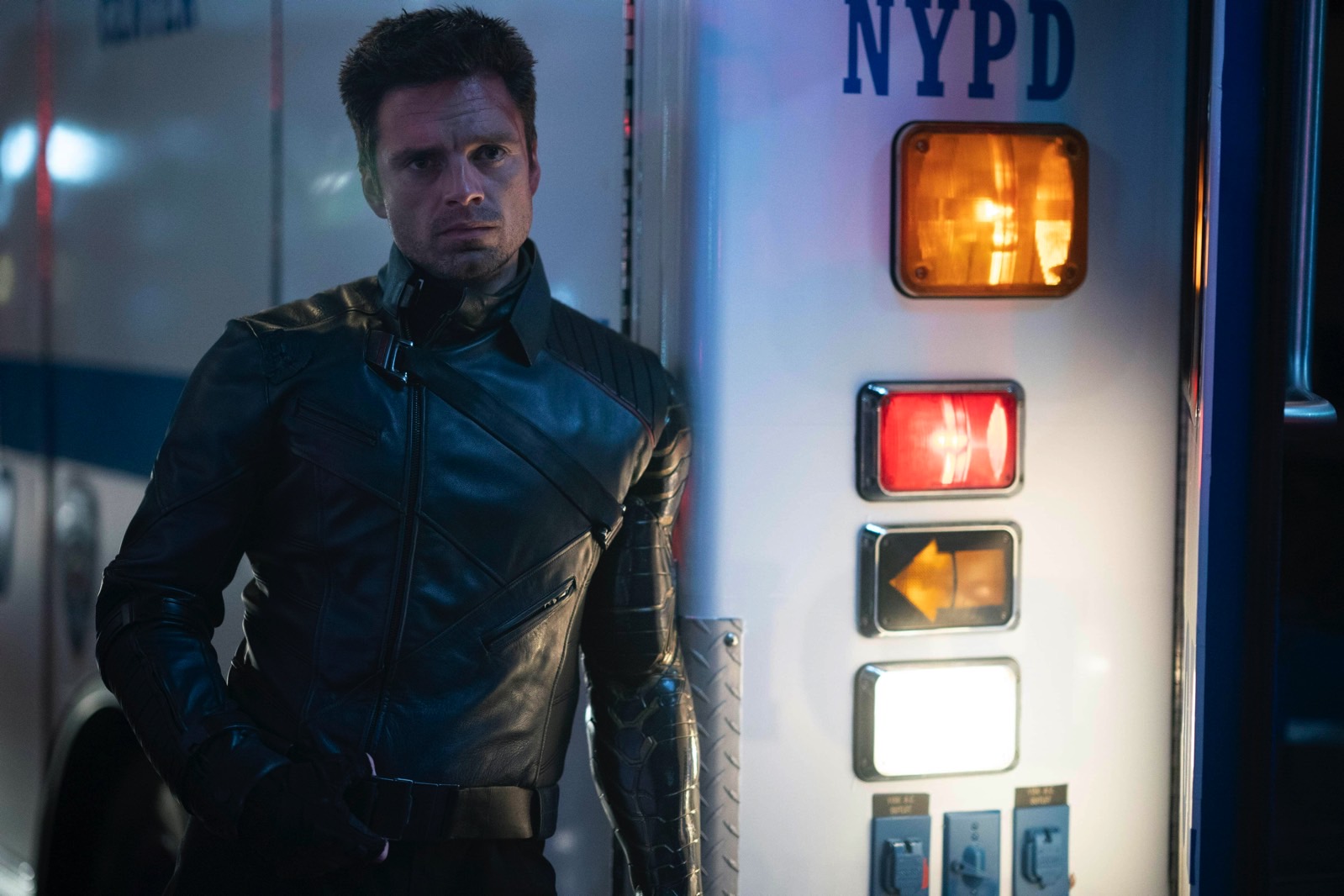 Then there's Harrison Ford's Thunderbolt Ross/Red Hulk. Since the Thunderbolts are named after his nickname, we'd expect him to show up in the movie. For the moment, Marvel has only confirmed Ford's role in Captain America: New World Order.
Add to that a few expendable Thunderbolts, and you get an exciting team of individuals who will have to help the MCU's US government deal with some sort of significant threat.
Why did Marvel retire the film's artwork?
As Murphy's Multiverse observed, Marvel quietly removed the Thunderbolts team artwork from its official Instagram account. It's also gone from Andy Park's Instagram page.
It's unclear why Marvel deleted the image that shows the Thunderbolts team that Marvel announced at D23 Expo. The simplest explanation is that the team suffered significant changes. It's enough for Marvel to remove one member for the artwork to become irrelevant.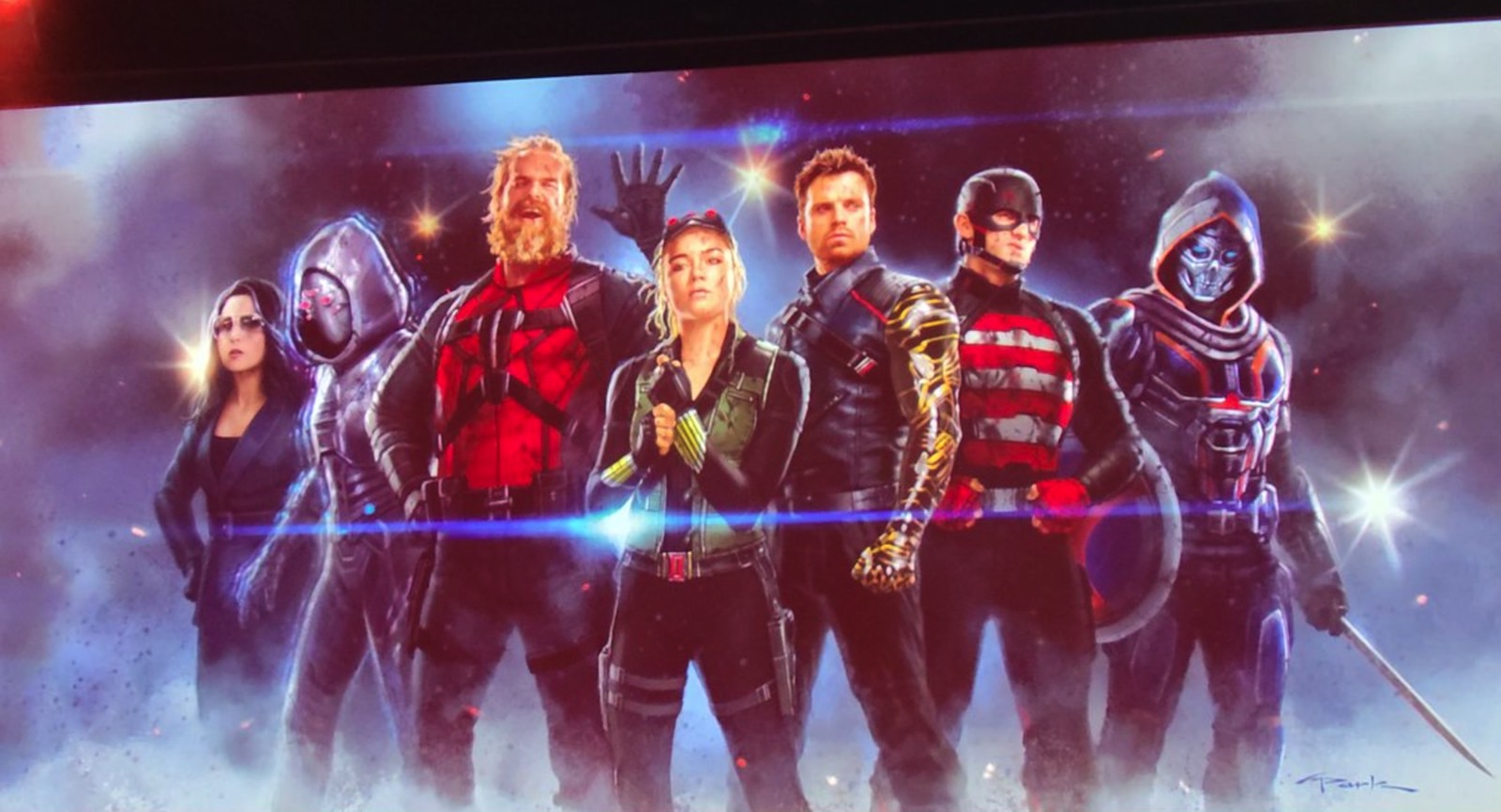 Also, rumors say that one particular Thunderbolts team member might not appear in the movie. That's Ava Starr, aka Ghost. If that's the case, then the Thunderbolts artwork is no longer accurate.
Marvel can make plenty of changes to a film's cast, even the highly anticipated Thunderbolts. And it can drop characters despite confirming them during a massive press event like D23 Expo.
If the Ghost rumor is accurate, then we might not see this Ant-Man 2 villain in the upcoming crossover. But that doesn't mean we won't see Ghost elsewhere in the MCU
Strangely enough, a Marvel insider claims that Hannah John-Kamen is still in the movie. That means Ghost is still a Thunderbolts team member. Then again, we're looking at claims from a leaker, not an official confirmation from Marvel.
There could be other explanations. Maybe a different Thunderbolts team member is out of the picture. Or perhaps the roster hasn't seen any changes, and Marvel will replace that artwork with something else.