Somehow, one of the greatest film directors of all time has managed to turn his latest highly anticipated movie release into an embarrassing box office bomb, never mind that it was backed by the might of Apple and boasts a stacked cast of heavy hitters like Leonardo DiCaprio and Robert De Niro. So much for Apple reaping a windfall from Martin Scorsese's Killers of the Flower Moon, a lugubrious 3.5-hour stinker that saw its domestic box office haul over the weekend plummet 61% compared to its first week in theaters.
Interestingly, the people who are going to see it (both critics and fans) seem to largely have positive things to say. That's based on the movie's strong critics' and audience scores on Rotten Tomatoes, while Killers of the Flower Moon also boasts a solid 8.1/10 score on IMDb (based on 57,000 ratings). On the Tomato site, the movie has a 93% critics' score as of this writing, based on 378 reviews, and an 85% audience score based on more than 1,000 verified ratings.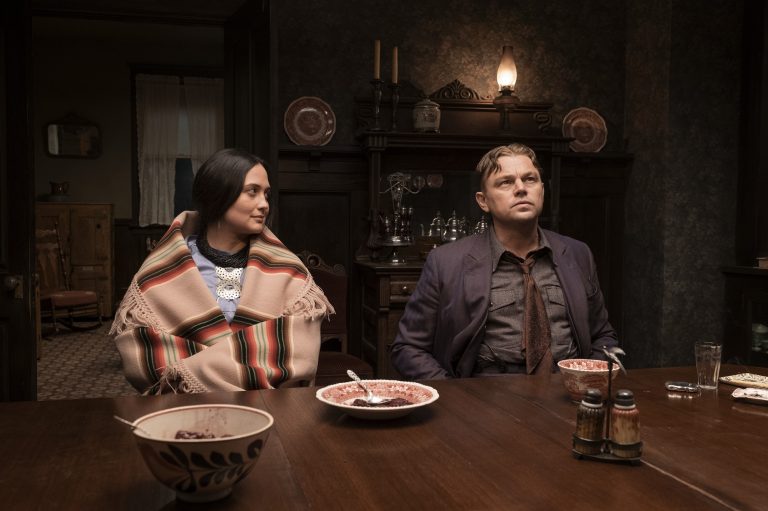 The obvious question: What gives? Why isn't it performing better at the box office? I think the easiest thing to point to (one of them, at least) would be the movie's interminable runtime. Killers of the Flower Moon clocks in at 3.5 hours, which seems like a possible culprit … until you remind yourself of Oppenheimer, which was only a half-hour shorter and still crushed it at the box office this year. The runtime of 2019's Avengers: Endgame also stretched to three hours, and it went on to become the second-biggest box office success of all time (no doubt to the chagrin of the very anti-Marvel Scorsese).
So, if the long runtime wasn't the problem, maybe audiences decided to wait until it hits streaming? Again, that sounds logical — until you stop and remember that only a small fraction of the overall streaming audience subscribes to Apple TV+, which is where Killers of the Flower Moon will end up. So, once more, I come back to … what gives?
I don't think my opinion here really matters all that much in the grand scheme of things. However, based on others who've already weighed in, I suspect the answer has something to do with Scorsese seeming to be unclear about who he was making this movie for. The director, for example, told one reporter that he was struck with a realization while making the movie that it was "about all the white guys." He then retooled the script.
You can guess what happened next. A Breitbart senior writer seethed that Killers of the Flower Moon "stinks of woke … it smells of 3.5 hours of a history lesson where we Americans are told to be ashamed of ourselves." The thing is, though, the criticism isn't only coming from the right. Indigenous actor Devery Jacobs, of the FX and Hulu series Reservation Dogs, feels that the movie focuses too much on … (checks notes) … white men.
Writing on X, formerly Twitter, she excoriates the movie as "hellfire" to watch. "Imagine the worst atrocities committed against (your) ancestors, then having to sit (through) a movie explicitly filled with them, with the only respite being 30 minute long scenes of murderous white guys talking about/planning the killings."
For those who haven't seen it and don't know what it's about, Killers of the Flower Moon is based on the 2017 book of the same name by David Grann. The story focuses on the Osage people who've discovered oil on their land. As a result, white settlers victimize them in pursuit of their wealth. Apple, meanwhile, spent a reported $200 million on the movie's production costs, not counting the marketing spend. Whether or not the movie ends up making that back and turning a profit, of course, the iPhone maker will certainly be more than fine